The 50-State iGaming Initiative: Colorado to Georgia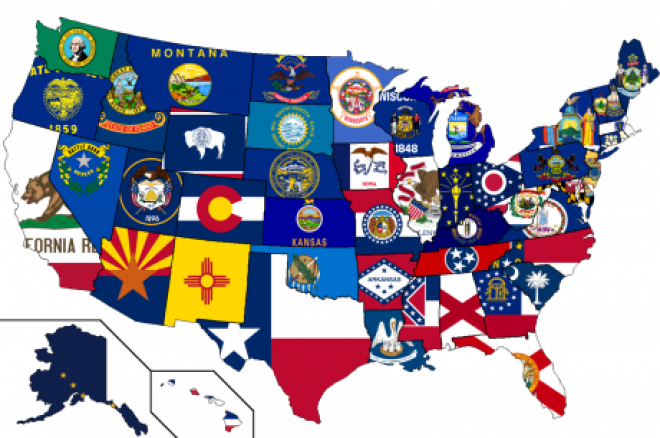 Internet gaming (iGaming) saw major movement in 2013 as three states — Nevada, Delaware, and New Jersey — passed legislation legalizing various online games, and now there have been significant developments in California. For all intents and purposes, it appears iGaming is primed to spread across the country on a state-by-state basis. For an in-depth look at iGaming in the United States, check out the recent PokerNews feature The Future of Online Poker in the U.S. — Is Your State Next? by Matthew Kredell.
"Two years ago, I wrote that developments on the Internet are like dog years," I. Nelson Rose, Professor of Law at Whittier Law School, said in a Casino Enterprise Management gaming forecast. "It might have taken five decades to go from complete prohibition to today, when every state except Utah and Hawaii has commercial gambling. It won't take nearly as long for every state to have Internet poker and casinos."
While some states are actively involved in the iGaming discussion, others have yet to enter the fray. To help make sense of it all, PokerNews will undertake a 50-state initiative; one that seeks to update you on the current iGaming landscape for each state in the union.
We've already taken a look at Alabama, Alaska, Arizona, Arkansas, and California, which you can check out by clicking here. In addition, with so much movement in California, we highly recommend you check out the following articles:
In this article we take a look at the next five states (alphabetically) in quick synopses. Be sure to check back in the coming months to see where the other 40 states stand. You can also learn more about your state and how you can make a difference by exploring the Poker Players Alliance website at theppa.org.
Colorado (Population of 5.188 million as of 2012)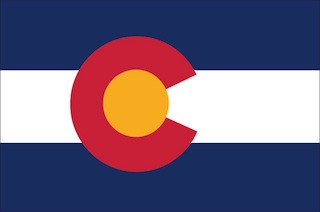 With the legalization of marijuana, Colorado seems like a progressive state that would be open to the idea of Internet poker. And that seems to be the case, as Colorado is one of ten states considering iGaming.
"On the federal front, we are monitoring developments with proposed Internet gaming legislation with the hopes that our existing brick-and-mortar casinos may at some point offer their products electronically," Lois A. Rice, CAE Executive Director Colorado Gaming Association, wrote in Casino Enterprise Management. "Passage of Internet gaming legislation not only protects the consumer from a currently unregulated industry, but it also provides additional tax revenue to Colorado, money that now goes overseas to foreign gambling interests. Since New Jersey, Delaware and Nevada have begun offering Internet wagering, we believe it is just a matter of time before other states follow suit, and the federal government will have to put an infrastructure in place to maximize tax revenues."
In fact, Colorado lawmakers drafted iPoker legislation last year, though those efforts ultimately stalled. Even so, it shows that legislators and industry officials are taking the matter seriously.
"This is something we are monitoring very closely," Troy Stremming, executive vice president of government relations for Pinnacle Entertainment, owner of Colorado's largest casino, Ameristar Black Hawk, told the Denver Post. "Internet gaming continues to evolve state-by-state, and through ever-changing technology. With respect to Colorado, when there is a piece of legislation to review, we can make decisions based on whether or not participation will be beneficial to the company."
The Denver Post also reported that Adam Krejcik of Eilers Research has estimated that "online poker in Colorado could generate $30.4 million to $37.8 million in annual revenue about three to five years after legislation has been enacted. Krejcik's forecast for Colorado's online casino revenue, which covers poker as well as slots, blackjack and other games, is $112.5 million annually."
There's reason for Coloradans to be excited for iGaming, but it's going to take some time (don't expect much movement this year). As it stands right now, iGaming remains illegal in Colorado. According to the Colorado Department of Revenue Division of Gaming:
"The Colorado Limited Gaming Control Commission prohibits persons and businesses licensed in the casino industry in Colorado from having any involvement with internet gaming sites that can be accessed by Colorado residents."
It's also worth noting that Sheldon Adelson and his National Coalition to Stop Internet Gambling have turned their attention to Colorado. On Jan. 9, former Denver mayor Wellington Webb, who is a co-chair of the coalition, penned an op-ed for the Denver Post titled "Internet Gambling Will Kill Jobs in Colorado." Webb uses the usual fear-mongering tactics to argue that 27,000 jobs at land-based casinos could be jeopardized if iGaming is legalized.
Connecticut (Population of 3.59 million as of 2012)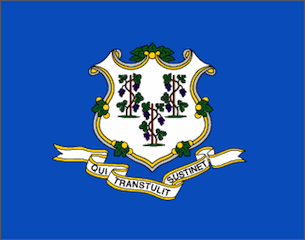 It's no secret that the state's two massive casinos, Foxwoods and Mohegan Sun, have been hemorrhaging money due in no small part to competition in surrounding states. In an attempt to raise revenue, the Democrat-controlled legislature legalized keno last year, and Governor Dannel P. Malloy has come out in support of iGaming.
What's more, the two federally-recognized tribes that run the casino properties – the Mashantucket Peqout and Mohegan – have said that if and when state or federal legislation permits, they want in on the action.
"The Mashantucket Pequot Tribal Nation believes that regulation of Internet gaming, either at the state or Federal level, is inevitable," Cheryl Allen, public affairs coordinator for the Mashantucket Pequot Tribal Nation, previously told The Courant. "Regulation of Internet gaming will provide the much-needed player protections that are currently not available through unregulated offshore operators who are currently taking bets in the US and Connecticut. MPTN has been diligently studying the Internet gaming space and is preparing itself to be an active participant in the marketplace when regulations permit."
Obviously both properties would like to follow New Jersey's lead and allow all forms of iGaming, not just iPoker. However, there is opposition amongst the state's Republicans. With the tribes and Governor's office pushing for iGaming, and the pressure of nearby states (Delaware and New Jersey) reaping the rewards, it seems Connecticut stands a legitimate shot at legalization, though it'll certainly take time (don't expect much movement this year) and for legislators to get on the same page.
Delaware (Population of 917,092 as of 2012)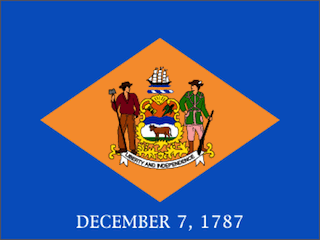 Back in June 2012, Delaware followed in Nevada's footsteps and became the second state to legalize online poker. In February of this year, Delaware Governor Jack Markell and Nevada Governor Brian Sandoval signed an interstate online poker compact that will allow players from both states to play against players from the other.
The compact was historic and there's no doubt other states will be eyeing it closely. That said, the compact was between two states with small populations (Delaware has yet to hit six figures a month in revenue), so it's not going to make either rich. Both Delaware and Nevada could benefit from others joining their compact, but in order for that to happen other states must join the fray. All signs point to that happening, but it's going to take time.
Florida (Population of 19.32 million as of 2012)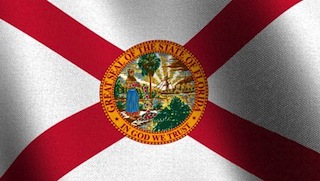 With its hefty population, Florida would be a big domino to fall, but the chances of that happening anytime soon are slim to none. Despite a study that estimated iGaming could net Florida up to $800 million in revenue within five years, state legislatures are more focused on whether or not resort-style casinos should be allowed.
In February, the Florida Senate Gaming Committee held a meeting to discuss a draft of a gaming reform bill, and while iGaming was discussed, it wasn't included in the Senate Proposed Bill 7052.
According to Rich Ryan in his popular series Inside Gaming, "SPB 7052 does ask for increased authority control and enforcement over gaming, authorization for the Governor to renegotiate with the Seminoles, consolidation for all forms of gaming other than the lottery, authorization for two destination casinos in Miami-Dade and Broward County, and reduced requirements for operating a poker room."
To make matters worse, Florida Governor Rick Scott, who is no doubt positioning himself to receive funds from Republican super donor Sheldon Adelson, recently tweeted that he supports a national ban on iGaming.
Although a national ban would be a better approach, I support a ban on internet gaming in Florida. (AP:http://t.co/sxFz2sBdix) (1/2)

— Rick Scott (@FLGovScott)
Some other state dominoes need to fall (and perhaps leadership needs to change) before Florida becomes a serious player in the iGaming realm. It's an election year, so don't look for any significant developments until 2015 at the earliest.
Georgia (Population of 9.91 million as of 2012)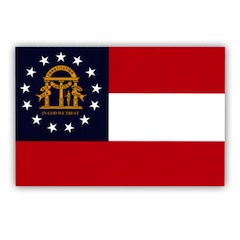 When it comes to states ripe with gambling options, Georgia doesn't make the list. Aside from cruise ships, a state lottery, and charity events, there really aren't many opportunities to get your poker game on. While the state has taken a hard stance against internet gambling cafes, it's never really addressed iGaming.
That said, Georgia has some of the strictest gambling laws in the country. For instance, Georgia Code Section 16-12-21(a)(3) makes it illegal to both bet and play for money in any game played with cards. Want to have a home poker game? If you do you're breaking the law. Georgia has some other archaic gambling laws, not least of which is that anyone can sue to recover gambling losses if the original loser fails to do so within six months. Read that again and you'll realize how ludicrous it really is.
If Georgia were to make a list, it'd be toward the top in "States Most Unlikely to Legalize iGaming."
Check back in the coming weeks as we bring you more states, five at a time!
*Lead photo courtesy of fc05.deviantart.net.
Get all the latest PokerNews updates on your social media outlets. Follow us on Twitter and find us on both Facebook and Google+!