The 50-State iGaming Initiative: Alabama to California
Internet gaming (iGaming) saw major movement in 2013 as three states — Nevada, Delaware, and New Jersey — passed legislation legalizing various online games. Those pioneers are expected to inspire a domino effect, and many industry insiders expect that it's only a matter of time before iGaming spreads across the country on a state-by-state basis.
"Two years ago, I wrote that developments on the Internet are like dog years," I. Nelson Rose, Professor of Law at Whittier Law School, said in a Casino Enterprise Management gaming forecast. "It might have taken five decades to go from complete prohibition to today, when every state except Utah and Hawaii has commercial gambling. It won't take nearly as long for every state to have Internet poker and casinos."
As can be expected, some states are more prepared for an iGaming push than others. To help make sense of it all, PokerNews will undertake a 50-state initiative; one that seeks to update you on the current iGaming landscape for each state in the union.
Here's a look at the first five (alphabetically), but be sure to check back in the coming months to see where the other 45 states stand.
Keep in mind, these are quick synopses. In the meantime, to learn more on your state and how you can make a difference, be sure to explore the Poker Players Alliance at theppa.org.
Alabama (Population 4.822 million as of 2012)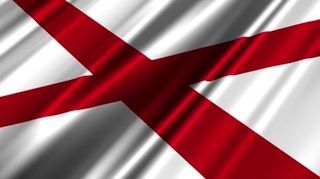 The Yellowhammer State, one of seven states without a statewide lottery, is conservative when it comes to gambling. Their gambling statutes, which are antiquated and do not specifically mention iGaming, make nearly all unregulated gambling a criminal offense.
Thanks to the Indian Gaming Regulatory Act of 1988, Indian tribes in Alabama were able to skirt state laws and establish some gaming. The state currently has three tribal facilities — Wind Creek Casino, Creek Casino Wetumpka, and Creek Casino Montgomery — though none are able to offer table games and poker.
Alabama remains one of the least likely states to consider iGaming at this point in time; in fact, if a federal bill were passed, Alabama may very well opt out of offering iGaming altogether.
Alaska (Pop. 731,449 as of 2012)
The largest state in terms of square miles, Alaska hosts various small Native American casinos that offer gaming options such as slots, bingo, and pulls tabs. On September 10, 2013, a change in law allowed any gaming activity to be promoted on the Internet in Alaska, but the change only pertained to promotion and advertising. Conduct of any gaming activity online is still illegal.
The tax revenue that Alaska's limited population could produce isn't going to inspire lawmakers to tackle iGaming on their own, though there's a good chance they'd follow the lead of other states. It's a potential domino, but with virtually no iGaming conversations being had, it's not going to fall anytime soon.
Arizona (Pop. 6.553 million as of 2012)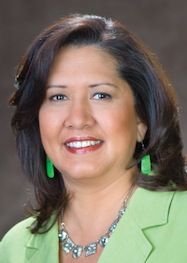 "We know that Internet gaming is poised for movement on the federal level," Valerie Spicer, Executive Director of the Arizona Indian Gaming Association said in a Casino Enterprise Management gaming forecast. "Will we actually see a bill? Will it get approved or stymied by one of gaming's largest operators? While states continue to approve Internet gaming, tribes need to consider all the business aspects of online gaming."
It's no surprise that iGaming is on the minds of tribes in Arizona seeing one of their neighbors, Nevada, has already legalized online poker, and another, California, is turning their attention to iGaming. With so much movement around them, Arizona is likely to want a piece of the action.
However, a recent setback was the decision of Arizona Attorney General Tom Horne to sign a letter advocating for the prohibition of online poker in the United States, which includes state-authorized intrastate online poker.
The letter apparently calls for a national prohibition of Internet gaming, including online poker, online casino-style gaming, and online lottery ticket sales, and is currently being circulated by Attorneys General Koster, Bruning, and Wilson. The proposed legislation — the Internet Gambling Control Act — strips the right to authorize such games within the state, even forcing a shutdown of games already authorized.
There's clearly iGaming discussions being had in Arizona, and there's a good chance that conversation continues throughout 2014.
Arkansas (Pop. 2.949 million as of 2012)
Like Alabama, Arkansas is an unlikely candidate for iGaming. The state is conservative when it comes to games; in fact, they only recently began to offer electronic games of skill and poker at their two racetracks — West Memphis' Southland Park Gaming & Racing and Oaklawn Park Horse Racing & Gaming.
In addition, Arkansas does have the Arkansas Scholarship Lottery, which offers Powerball. That means they're already a part of an interstate lottery compact, so it's not out of the realm of possibility that they'd become part of one as iGaming continues to grow.
That said, don't expect any iGaming movement in Arkansas for quite some time.
California (Pop. 38.04 million as of 2012)
With a population of nearly 38 million, the Californian market is extremely alluring. According to a recent research study conducted by consultancy Academicon and market research company PokerScout, iGaming in California could generate up to $263 million in revenue in its first year, and up to $384 million in its 10th year.
What's more, California has been exploring iGaming legislation for a while now, most recently Senator Lou Correa's stalled SB 678 "Authorization and Regulation of Internet Poker and Consumer Protection Act of 2013," which would legalize online poker but not other games. Other legislation introduced have been Senator Roderick Wright's SB 51 "Internet Gambling Consumer Protection and Public-Private Partnership Act of 2013" and "The Internet Poker Consumer Protection Act of 2013," which was sponsored by eight of California's tribes.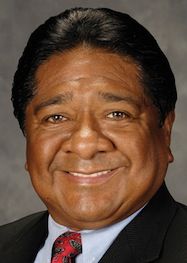 Previous legislation has stalled mainly due to Tribes failing to get on the same page, which isn't surprising considering there are almost 100 card rooms and 68 tribal casinos in the Golden State. However, the winds seem to be changing and those once warring tribes are aligning their interests.
"For more than five years, CNIGA's member tribes have been tracking legislation that attempts to legalize Internet gaming. We expect 2014 to be no different," said Daniel J. Tucker, Chairman of California Nations Indian Gaming Association in Casino Enterprise Management. "With multiple bills being proposed in California, it is imperative for tribes to reach a consensus on bill language that is beneficial to California tribes, as well as the citizens of this state. We are confident that together this is possible."
Unfortunately, one interest all the tribes seem to agree upon is not entering into interstate compacts. In other words, they plan to keep their massive player pool (and revenue) to themselves. That's a major blow to players in the rest of the United States, but with such a major population, it's possible we might see another migration of young men heading west to seek out their fortune.
In conclusion, California, which made up 16% of all revenue for U.S.-based online poker players prior to Black Friday, is primed for iGaming, and legislative movement is expected to happen either this year or the next.
Check back in the coming weeks as we bring you more states, five at a time!
*Lead photo courtesy of fc05.deviantart.net.
Get all the latest PokerNews updates on your social media outlets. Follow us on Twitter and find us on both Facebook and Google+!