The 50-State iGaming Initiative: Massachusetts to Missouri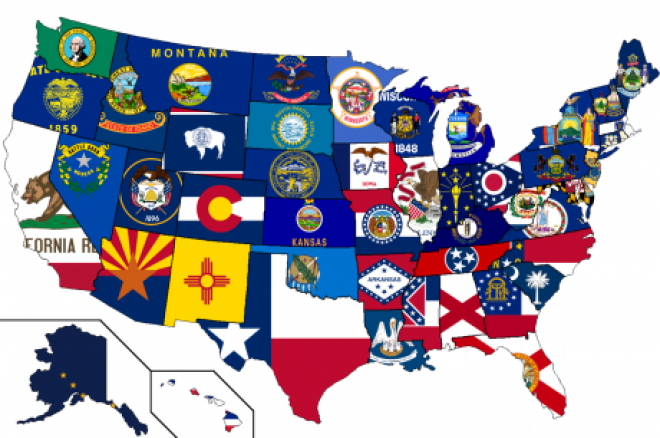 Internet gaming, also known as iGaming, is has already been legalized and regulated in Nevada, Delaware, and New Jersey, and as a result other states around the country are considering whether or not iGaming is for them.
Despite efforts by Sheldon Adelson and his supporters, it seems iGaming is inevitable, but as gaming expert I. Nelson Rose said in a Casino Enterprise Management gaming forecast, it'll take time.
"Two years ago, I wrote that developments on the Internet are like dog years," Rose said. "It might have taken five decades to go from complete prohibition to today, when every state except Utah and Hawaii has commercial gambling. It won't take nearly as long for every state to have Internet poker and casinos."
To help make sense of the convoluted iGaming scene across the country, PokerNews has undertaken a 50-state initiative – a series of article aimed at informing you of the current iGaming landscape for all 50 states.
For an in-depth look at iGaming in the United States, check out the recent PokerNews feature The Future of Online Poker in the U.S. — Is Your State Next? by Matthew Kredell.
So far we've examined 20 states, which you can check out below:
In this article, we take a look at the next five states (alphabetically) in quick synopses. Be sure to check back in the coming weeks to see where the remaining 25 states stand. You can also learn more about your state, and how you can make a difference, by exploring the Poker Players Alliance website at ThePPA.org.
Massachusetts (Population of 6,646,144 as of 2012)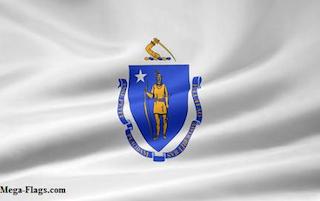 With nearby Delaware and New Jersey already reaping the benefits of iGaming, Massachusetts is one of the states who've expressed interest in following suit. Back in March, the Massachusetts Gaming Commission held a forum on Internet gambling where they weighed the positive and negative effects the industry could have on their state.
As a result, Gaming Commission Chairman Stephen Crosby believed iGaming was something the state needed.
"The time is now, it's upon us," he said. "We can't wait any longer, even though we're still in the middle of licensing [casinos]."
Likewise, State Sen. Stanley C. Rosenberg echoes those pro-iGaming sentiments: "I personally don't see how you can avoid it. We're just at the early stages of trying to understand how this actually works, and given that you can organize business inside the commonwealth, within the country, and internationally and set them up online, so we need to figure out how that all works."
In May of this year author Ben Mezrich penned an op-ed for The Boston Globe titled "Legalize Online Poker, So Massachusetts Can Reap Millions." Unfortunately Mezrich embarrassed himself a bit by relying heavily on Amendment #365, which sought to establish online poker in the state via the Massachusetts House proposed budget for the 2014 fiscal year. The amendment, which was supported by at least 18 state representatives, ultimately failed, and Mezrich's oversight resulted in some false hope.
The reality of the situation is that Massachusetts, while interested in iGaming, will likely wait until their recently approved casino industry is established in 2016 before venturing in the virtual realm. Barring some unexpected changes, Massachusetts is at least a couple years away from iGaming, but at least they're a part of the conversation.
Michigan (Population as of 9,883,360 as of 2012)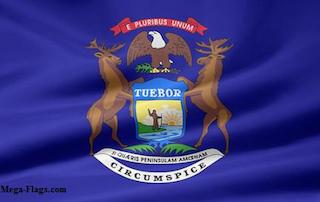 Back in 1999, Michigan outlawed the use of the Internet for gambling purposes, though that was repealed a year later. The topic didn't resurface in the state until more than a decade later when the Department of Justice reversed the 1961 Interstate Wire Act in December 2011. That inspired CBS Detroit to suggest that iGaming could soon be legal in Michigan.
"Implications from a revenue standpoint are significant – the change would mean that people could play poker online and be a part of a game room at one of the Detroit casinos, it would also include purchasing lotto tickets on the web," they said in an article. "This ruling does not mean that Michigan will automatically allow internet gambling with all of its casinos and tribal casinos but the possibility for that change is now there as the Snyder administration and lawmakers are expected to investigate the issue further."
Unfortunately lawmakers did not investigate further and that was about as far as the iGaming conversation got in the state. Even so, there are still a few things that indicate Michigan may be receptive to iGaming in the future. For one, Michigan is fairly gambler-friendly in that they have plenty of land-based casino options and are always looking to increase revenue. Additionally, U.S. Representative John Conyers, who represents Michigan's 13th congressional district, has publicly supported iGaming, though he is not in a position to move state legislation.
For all intents and purposes it seems Michigan is destined to be a follower in the iGaming movement. If others states in the Midwest take up the issue, expect Michigan to revisit the topic, but not before then.
Minnesota (Population of 5,379,139 as of 2012)
Back in 2009, the Minnesota Alcohol and Gambling Enforcement Division (AGED) issued an order for internet service providers to blacklist nearly 200 iGaming sites including Full tilt Poker, Bodog, and Everest Poker. The Interactive Media Entertainment and Gaming Association (iMEGA) filed suit over the order, and eventually the whole debacle petered out.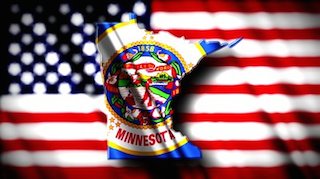 Still, the situation was indicative of the Gopher State's strict stance against iGaming, which also upheld a jurisdiction appeal regarding an out-of-state Internet gambling service provider in Minnesota v. Granite Gate Resorts, Inc., 568N.W.2d 715 (Minn. Ct. App. 1997).
While Minnesota may have once stood resolute against using the Internet for gambling purposes, things seem to have changed a bit in recent years. In September 2012, it legalized electronic pull-tab machines, which the state would latertry to use to help raise money toward a new stadium for the Minnesota Vikings. During the lead up to e-tabs projections estimated Minnesotans would spend $1 billion on electronic games.
That's a big number, and there have been several pieces of legislation introduced to the Minnesota House of Representatives, many seeking to establish online gaming studies. Unfortunately all of those proposals have failed.
There have also been several grassroots attempts to help fuel the iGaming conversation. For instance, Mike Qualley, the Minnesota state director of the Poker Players Alliance, wrote an op-ed for the Star Tribune earlier this year titled "It's No Bluff: Don't Ban Online Poker."
"The fact is, licensed and regulated online poker sites are using effective technology for age verification, finding problem gamblers and helping them, and stopping criminal activity, including money laundering," Qualley wrote. "The same type of technology is being used by the Minnesota State Lottery for its online sales."
Like Michigan, Minnesota is likely to wait and see how iGaming unfolds in other states. If and when the dominos start to fall, expect Minnesota to be in line.
Mississippi (Population of 2,984,926 as of 2012)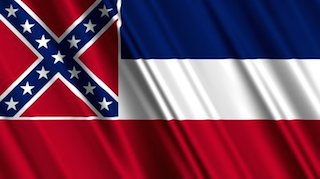 Believe it or not Mississippi has been a part of the iGaming conversation for years. In 2012, Rep. Bobby Moak introduced online gaming legislation – the Mississippi Lawful Internet Gaming Act of 2012 – that sought to establish policy and procedures for applicants, licensees, Internet service providers, employees and players.
Unfortunately that bill died after failing to make it through the Ways and Means Committee. Maok tried again in 2013 to the same result. Then, earlier this year, Allen Godfrey, the Executive Director of the Mississippi Gaming Commission, contributed to a "Gaming Industry Forecast" for Casino Enterprise Management in which he offered a grim forecast for iGaming.
"While it remains unlikely that Mississippi will copy other states that have legalized some form of Internet gaming, Mississippi will always remain committed to technological innovations that increase efficiencies and lower cost to increase revenue," Godfrey said. "Now, as 2014 arrives, the Mississippi Gaming Commission remains committed to fairly regulating and supporting the vitality of the gaming industry."
Still, that tune changed as soon as Mississippi casinos began shuttering their doors. In April of this year, State Rep. Richard Bennett, the Republican chairman of the Mississippi House Gaming Committee, appointed Godfrey to head up a study on how iGaming could effect the state.
"The study's being conducted in a way that we really haven't seen before," Moak told PokerNews. "At least I'm glad that someone is stepping back and taking a look at it … It really does bring to light that Mississippi has to do more for the industry that it brought into this state in the early and mid-90s. This is something else that should wake us up to say we should do something to help this industry."
The study is expected to conclude by the end of the year and make a recommendation on legislation. However, even if iGaming is recommended, Mississippi likely won't see legislative movement until 2016 as 2015 is an election year.
Missouri (Population of 6,021,988 as of 2012)
Don't expect to see iGaming in Missouri anytime soon. The state is notorious for its strict position on gambling, and it's often mentioned in the list of states opposed to iGaming that very well may opt out in the instance that federal legislation were to pass.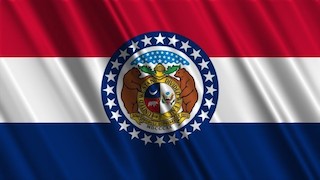 Even if Missouri were to consider iGaming, they would have to pass a constitutional amendment to give the legislature the power to make it happen, much like they did in 1984 in order to create the Missouri State Lottery Commission. Likewise, in 1992 they passed another amendment to allow riverboat casinos. Needless to say, it wouldn't be easy to make online poker happen under current laws.
As such, some Missouri lawmakers have called for federal online gambling regulations, which would bypass the need to alter the state constitution. Last year the Missouri Times reported that at a Senate Subcommittee on Consumer Protection saw Democrat Claire McCaskill and Republican Roy Blunt discussed the topic.
"What works on the floor of a casino in Las Vegas, Atlantic City, Biloxi or St. Louis may not work in the virtual world of online gambling," McCaskill said. Despite their desire to see federal iGaming legislation, neither McCaskill nor Blunt have been pioneers in making it happen.
No iGaming legislation has been introduced in Missouri, and it doesn't like they'll be any movement in the foreseeable future.
Check back in the coming weeks as we bring you more states, five at a time.
*Lead photo courtesy of fc05.deviantart.net.
Get all the latest PokerNews updates on your social media outlets. Follow us on Twitter and find us on both Facebook and Google+!