Inside Gaming: Caesars Restructures $23 Billion Debt; Casino Debates in Boston Heat Up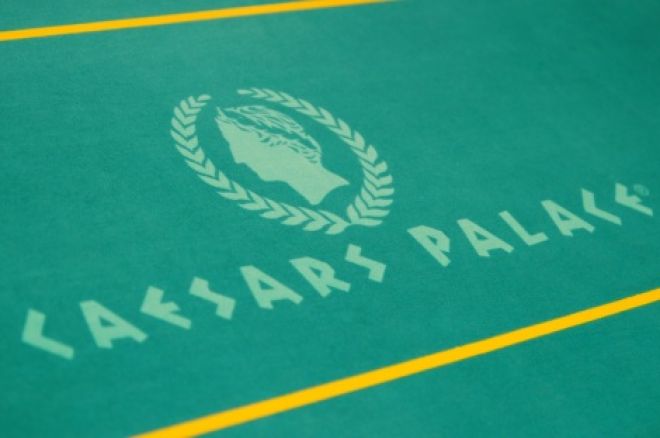 This week, Inside Gaming takes a look at Caesars' debt situation, the race for a land-based casino in Boston, and the New Hampshire legislature's take on the prospects of casino gambling.
Caesars Restructures $23 Billion in Long-Term Debt
Faced with $23 billion in long-term debt, Caesars Entertainment announced a new debt restructuring plan on Tuesday. The company will not reduce any of its total debt - the highest amount in the industry - but the plan eliminates more than $1 billion in payments due in 2015.
Caesars plans to raise $1.75 billion in new debt, and the proceeds will be used to pay the 2015 figure. The company plans to sell five percent of its equity to investors.
Peggy Holloway, an analyst for Moody's Investors Service, believes the company restructured in order to avoid potential bankruptcy.
In a statement, Caesars Chairman and CEO Gary Loveman announced that the restructuring plan, which creates a developmental body named Caesars Growth Partners, will "lay the foundation for both significant de-leveraging and value creation at Caesars Entertainment."
Caesars Growth Partners is 57-percent owned by Caesars Entertainment, and the sect owns Planet Hollywood Resort, a tower at Caesars Palace, Caesars' online and social gaming operations, the World Series of Poker, and the pending Horseshoe Casino Baltimore.
He added: "Upon completion of the credit facility amendment announced today, Caesars will have added headroom under its maintenance covenant, providing Caesars with additional stability to execute its business plan. If Caesars successfully lists its equity securities, this independent listing should help facilitate the eventual raising of equity as well as liability management and debt reduction initiatives."
The market reacted positively - shares of Caesars bumped up 7.76 percent in after-hours trading on Tuesday.
In March, Caesars announced that they were closing Harrah's Tunica, and will compete to build a $750 million casino in upstate New York, submitting a $1 million application last month.
For more, check out the Las Vegas Review-Journal
More Turmoil in Massachusetts
Last Friday, the Massachusetts Gaming Commission said that whey will not issue a gambling license to Steve Wynn, who plans to build a $1.6 billion casino resort, until the three landowners in Everett sign sworn statements that no secret owners will profit from the sale.
Then Thursday, Stephen P. Crosby, the chairman of the Massachusetts Gaming Commission removed himself from the debate over the two casino proposals in Greater Boston. Crosby attended a party at Suffolk Downs, and there are concerns over his impartiality.
According to The Boston Globe, two of the three owners have signed the promise, but one, reportedly Anthony Gattineri, has not.
The commission's chief investigator, Karen Wells, said that she is still concerned about "the cast of characters" involved with Gattineri, including a convicted felon named Charles A. Lightbody. The gambling commission will not permit a casino linked with known criminals.
"It's obvious that the [commission investigators have] serious concerns, and we continue to be concerned," Wells said.
Mayor Daniel Rizzo of Revere, whose city is competing with Everett with the Mohegan Sun proposal, also wrote the commission in an attempt to dissuade them.
"The commission appears ready to rely on the signatures of individuals who [investigators] found unreliable, in lieu of conducting its own public fact finding to answer important questions that go to the integrity of the introduction of expanded gaming in Massachusetts," Rizzo wrote.
Crosby's exit from the commission raises more questions.
"Over the past several months, my behavior and judgment concerning the parties to the [Greater Boston] decision have been questioned, sometimes in good faith, sometimes in bad faith,'' Crosby said. "Frankly, neither I nor any of the commissioners have any doubt about my ability to be impartial in the decision-making process."
James McHugh will take over as chairman, and Massachusetts Gov. Deval Patrick, who questioned Crosby's actions, praised the former chairman's decision to step down.
"I hope this allows the focus to return to the commission's efforts to implement the gaming law in [Greater Boston]," Patrick said.
Wynn and Mohegan Sun will continue to battle for the coming months as the commission nears the deadline for the final decision.
The Boston Globe has more
New Hampshire Says No, Again
On Wednesday, the New Hampshire House of Representatives refused to reconsider a 173-172 vote to kill Senate Bill 366, a bill to increase casino gambling to the state. The House previously voted 192-172 not to reconsider the bill that would have laid the groundwork for two casinos, 5,000 video slot machines, and 240 table games.
Gov. Maggie Hassan, a proponent of casino gambling and the proposed revenue increase, said that she still believes the state needs to generate casino gambling to compete with Massachusetts.
"The close House vote makes it clear that more and more members of the House have come to understand the serious impact to our state of Massachusetts casinos, which will cost New Hampshire an estimated $75 million a year," Hassan's press secretary William Hinkle said. "The governor continues to believe that developing New Hampshire's own plan for a casino is the best course of action for investing in the priorities that are critical to long-term economic growth."
The bill also called for expanding casino gambling at three facilities and allowing slot machines at bars, restaurants, clubs, and convenience stores. There would've also been an increase in the state's share of casino revenues.
"A difficult situation was made even more difficult by the revenue picture since we last met," said Rep. Ken Weyler, who serves on the House Finance Committee. "It's not good and we'll probably be put on watch because of the fact we continue to vote for spending but don't do anything on the revenue side."
Opponents of reconsidering the earlier vote said there has been more than enough debate on gambling the last two years.
"This is momentous legislation whether you are for or against casinos," said Rep. David Hess, a longtime opponent of casino gambling. "We should not be passing momentous legislation on a wing and a prayer."
Casino gambling has passed the Senate twice during this two-year term in New Hampshire, whose motto is ironically "Live Free or Die," but was killed in the House each time.
"I assume it's not gone forever," said Sen. Lou D'Allesandro, the bill's prime sponsor. "All you have to do is look at the balance sheet."
The New Hampshire Union Leader has more.
Get all the latest PokerNews updates on your social media outlets. Follow us on Twitter and find us on both Facebook and Google+!