Inside Gaming: Delays in Boston, Harrah's Tunica Closing, Tribal Declines, and More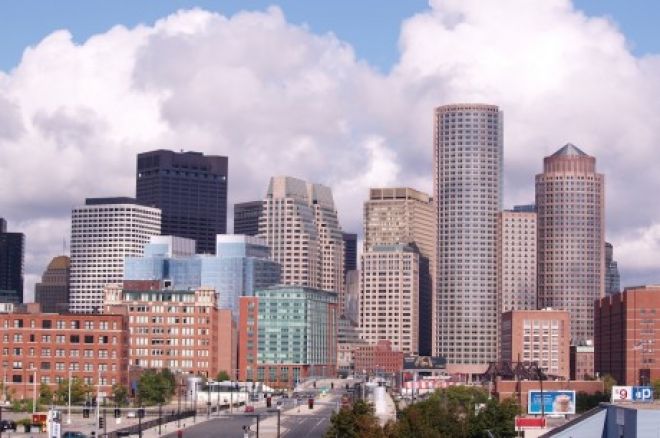 This week's Inside Gaming takes a look at delays in Massachusetts, a casino closing in Mississippi, Macau's continued revenue growth, and a downtrend in revenue at Indian casinos.
Boston Area Casino License Delay?
The Massachusetts State Gaming Commission initially planned to chose a casino for the greater Boston area by May 31, but due to delays the decision could be pushed back to August or later.
"We are bending over backwards to give the city a fair opportunity – a very fair opportunity – to make its case," said commission chairman Stephen Crosby. "A big price is being paid by a lot of people."
Crosby adds that the commission wanted to award the license in May or June. The commission scheduled a hearing for May 1 on Boston's status – the city has the power to decide the fate of casino projects per the 2011 casino law.
The law defines a host community as "a municipality in which a gaming establishment is located" or proposed.
Mayor Martin J. Walsh questions the authority of the commission, and believes that Boston is technically hosting both projects because of the proximity to Logan International Airport and the dependency of the Massachusetts Bay Transit Authority and city roads. Walsh insists that Charlestown should be allowed to vote on the Wynn Resorts proposal, and East Boston the Mohegan Sun proposal.
"There is a significant preliminary legal question concerning wither the commission has jurisdiction to decide the issue of Boston's host community status," Thomas Frongillo, a lawyer representing the city, wrote to the commission.
A week ago the commission was dealt another delay; a 34-page letter from the Massachusetts Secretary of Environmental Affairs Richard K. Sullivan. Sullivan outlined several issues, including traffic, highway, and road changes, wastewater and stormwater impacts, air pollution, greenhouse gas emissions, construction management, transportation management, and the impacts of construction cranes on flights on final approach to Logan.
Inside Gaming will continue to track these two proposals as May 31 nears.
The Boston Globe and NECN have more.
Caesars to Close Harrah's Tunica in June
The World Series of Poker Circuit will not visit Harrah's Tunica for a tenth-consecutive year in 2015, as Caesars Entertainment plans to close the casino on June 2.
John Payne, president of Caesars Entertainment's Central Division, said the decision was made "after exploring every other viable alternative." Payne cites "declines in business levels in the area" and "increased competition" as major reasons for the closure.
Harrah's Tunica employs roughly 1,300 people, and Caesars attempted to sell the casino with no success. The company will continue to try sell the property.
In a press release, Caesars said it remains "committed to the Tunica area," and they will work to find new positions for as many Harrah's Tunica employs as possible, giving them "preference" at other Caesars properties in Tunica and Las Vegas.
Caesars operates Horseshoe Tunica and Tunica Roadhouse Hotel and Casino.
Gambling revenue is down to $826 million from $1.1 billion in 2008, a 25 percent drop. Visitor count has declined nearly 61 percent, from 16 million to 6.3 million. Taxes and other collections from casino properties account for about five percent of the Mississippi state budget.
"Even though it's hurting, [Tunica] is still a viable market," House Gaming Committee Chairman Richard Bennett said. "The state is going to have to at some time look at them as being a legitimate business and may have to help them like we do others. We don't provide them any tax breaks, even on the tourism aspect, golf courses, hotels, nothing."
Bennett pledges to "reinvest millions of dollars into the Harrah's brand."
The Clarion Ledger has more.
Tribal Casinos Show Decline
According to Casino City's Indian Gaming Industry Report, gambling revenue at tribal casinos slowed in 2012, increasing at a slower rate than non-tribal casinos for the first time in almost 20 years.
Indian casino revenue grew two percent to $28.1 billion, half the pre-recession growth of four percent in 2007.
California remains the leaders in tribal gambling, with a quarter of the United States Indian casino revenue. Gamblers spent $7 billion at tribal casinos in California in 2012 – a one percent increase from 2011. Alaska showed a 20 percent increase in gaming revenue, while Connecticut's two tribal properties dropped eight percent.
"There's only so much gambling that can be done, only so much disposable income," said Alan Meister, the report's author. "You're adding more and more gambling competing for the same dollars."
Tribal casinos may play an integral role in online gaming expansion in California. PokerStars is in partnership negotiations with the Morongo Band of Mission Indians, while other Indian gaming authorities are lobbying to make sure there is a bad actor clause in one or both of the propose poker-only bills.
For more, check out the LA Times.
Macau Continues to Crush
Another month, another bucket of money for Macau.
According to Macau's Gaming Inspection and Coordination Bureau, casinos on the island generated 35.45 billion patacas ($4.4 billion) in revenue – a 13.1 percent increase from 2013.
For the first three months of the year Macau's gaming revenue totals $12.8 billion, up 19.8 percent over the first quarter in 2013.
Market analysts expected a 10 to 13 percent year over year increase. Securities senior analyst Cameron McKnight believes that VIP revenue rose about five percent, while mass market revenue increased 30 percent.
Industry experts believe that a $5 billion is inevitable.
According to Reuters, shares in Sands China jumped as much as 10 percent, Galaxy Entertainment Group Ltd 8.6 percent, Wynn Macau Ltd eight percent, SJM Holdings Ltd six percent, and Melco International Development Ltd five percent.
Forbes has more.
Photo courtesy of SXC
Get all the latest PokerNews updates on your social media outlets. Follow us on Twitter and find us both Facebook and Google+!