BlogNews Weekly: Ben Jenkins Explains How to Play Pocket Queens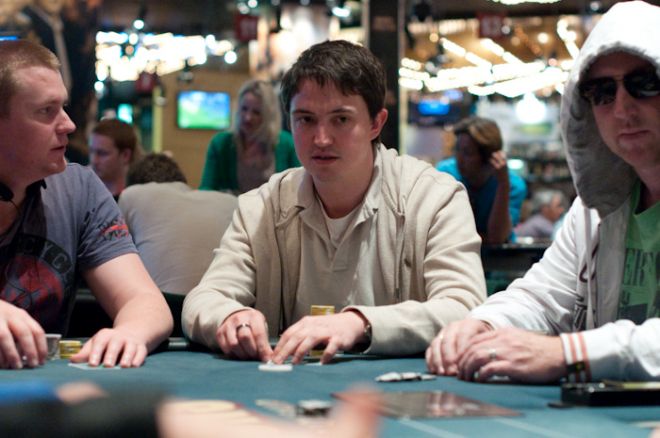 Each week, PokerNews brings you insight into the happenings at some of the major poker sites. Featuring the most popular blog posts, BlogNews Weekly is your one-stop shop for all your poker blog highlights.
This week, we bring you the highlights from PokerStars, Full Tilt Poker, and partypoker blogs from last week.
"Norfair18" Denies José "GoToCa$hier" Quintas Second Super Tuesday Win
Even the best poker players dream of the day that they win the Super Tuesday at PokerStars. This weekly event comes with a $1,050 buy-in and usually features one of the toughest fields in any of the regularly scheduled tournaments played online.
The PokerStars blog titled norfair18 denies José "GoToCa$hier" Quintas second Super Tuesday win, takes 2/17/15 title discusses the remarkable quest by José "GoToCa$hier" Quintas to win this prestigious event twice in less than two months.
Quintas tried to leverage an advantageous deal for himself when he was heads-up with the eventual winner, "nofair18". The duo was unable to come to terms despite "nofair18" offering $2,000 more than the suggested figures. "Nofair18" secured a huge $121,149 win, while Quintas still had a good day despite not winning his second Super Tuesday event with a $88,778 payday.
Head to the PokerStars blog to read more about last week's Super Tuesday final table.
How To Play Pocket Queens on an Ace-High Flop
Full Tilt recently asked players to submit hands they played in the Full Tilt Classic for a professional analysis. Full Tilt player "Antrax037" took advantage of this and received free advice by Ben Jenkins on how to play pocket queens when the board flopped an ace on the Full Tilt blog titled Ask the Pro: Queens on an Ace-High Flop.
The hand took place early on in the tournament with the blinds still at the 30/60 level. Although "Antrax037" did win a huge pot here, Jenkins pointed out some areas he would have approached the hand if he was both playing the hero's pocket queens or the villian's pocket jacks.
Read more on the Full Tilt blog about how Ben Jenkins would play pocket queens on a ace-high flop board.
Dusk Till Dawn Attempts to Expand UK Poker
Dusk Till Dawn (DTD) and partypoker are creating waves with a new multi-year partnership which adds a new DTD tab in the online poker client and splashes partypoker branding in the poker room. As part of this, the duo also announced a unique $1 million Grand Prix Millions event in May with 18 opening days, nine of which take place at the casino and the other nine taking place online at partypoker.
Most recently, DTD announced on the partypoker blog titled UK poker growth on the cards with DTD/partypoker partnership, how the new partnership could grow poker throughout the United Kingdom.
As part of this announcement, DTD discusses how the closure of its own online poker client, and encouraging its players to play at partypoker instead could lead to part of this growth. Head to partypoker blog to read more how DTD and partypoker plan to expand poker in the United Kingdom.
For news, updates, and more follow PokerNews on Twitter and Facebook.