The WSOP Circuit Goes to Europe: Italy to Get One Event in September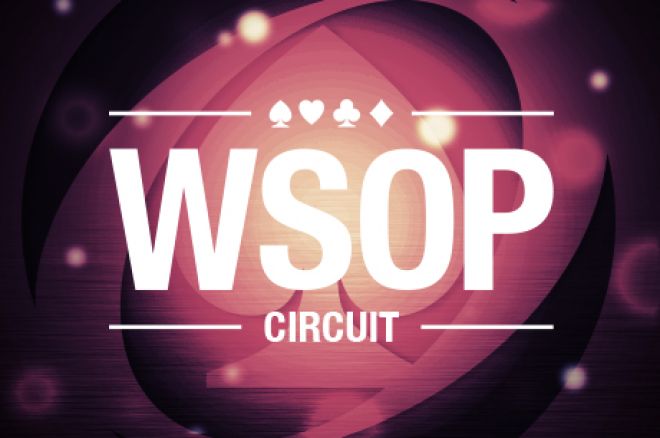 The upcoming edition of the World Series of Poker Europe (WSOPE) set to hit Berlin in October is not going to be the only chance for European players to enjoy a WSOP-branded event, as the upcoming European edition of the WSOP Circuit may soon bring many more live poker events to the 'Old Continent.'
Initially hinted to PokerNews by WSOP Executive Director Ty Stewart after Martin Jacobson's victory at the WSOP Main Event, the news became official on Friday when Italy's GiocoNews found a way to get more details from the Director of Events & Sponsorship at Caesars Interactive Entertainment, Simone Ricci.
"Although will soon release the official program of the event, I can already say that between Sept. 16-30, we are going to launch the first-ever WSOP event in Italy, at the Casino di Campione," Ricci explained.
Organized to help the WSOP brand gain more popularity in Europe, Italy's Circuit event will also try to work in support of October's WSOPE stop in Berlin. Organizers in Italy have already planned a series of satellites for WSOPE tournaments.
"We hope to see some good numbers in Campione," Ricci continued. "The event will take place 10 days before the beginning of the WSOP Europe in Berlin, and this means that we will obviously run a number of satellites to the WSOPE event once in Campione."
Italy, however, is not going to be the only addition to the WSOP map, as Ricci hinted at a much larger number of countries that may soon get the honor of hosting an event organized by the most famous brand in the live poker industry.
"Italy represents an important country for us, and right now, we are trying to finalize some deals with other European locations," Ricci went on to explain. By his own admission, however, Europe is not the only continent the group is interested in. In the near future new WSOP Circuit events may pop-up in Morocco, Mexico and Latin-America.
The announcement of the WSOP Circuit in Italy happened while the country found itself without any major international live poker event, especially after the European Poker Tour decided to take Italy's Sanremo stop off the schedule. "It is important for Italy to get this opportunity," Ricci continued. "We are sure that the one in Campione is going to be a great event and we are very happy with the deal we signed with the casino."
Follow us on Twitter and find us on both Facebook and Google+!