Dave 'Devilfish' Ulliott Fights Against Cancer 'In Good Spirit'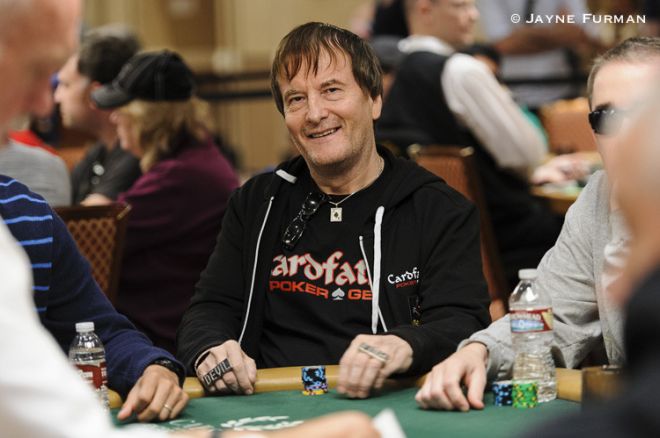 British poker veteran Dave "Devilfish" Ulliott is fighting a battle against cancer surrounded by his loved ones at his home in Hull, UK.
Although a number of controversial reports about the player's health and conditions appeared on the Internet during the past weekend, sources close to the British poker legend told PokerNews that Ulliott is in a good spirit and fights his new battle from the comfort of his home.
Despite the seriousness of the disease, Ulliott is reportedly facing the situation with the same determination he has shown in many other difficult moments in life.
Winner of a World Series of Poker bracelet in 1997 and of a World Poker Tour title in 2003 — when he won the decisive heads-up match against Phil Ivey — Ulliott is universally considered to be a true legend of the game.
Part of the crew that participated in the first-ever edition of the TV series Late Night Poker in 1999, Ulliott made a name for himself in the poker community with both his extraordinary skills at the table and his controversial personality.
Talking to PokerNews, a person close to Ulliott explained that despite his difficult health conditions, he is planning to hold a party for his birthday on April 4, and he is also working on the relaunch of his online poker room Devilfish Poker.
Ulliott's family, however, asked both his fans and the media to respect their privacy and to avoid spreading false and inaccurate news as the ones that claimed Ulliott to be hospitalized and in critical conditions on Saturday.
From his Facebook profile, the Club Director at the Dusk Till Dawn (DTD) poker club Simon Trumper, confirmed that Ulliott is home and in good spirit as he wrote that: "I am still in Thailand but Rob [Yong, DTD owner,] has been able to catch up with him at his home in Hull and whilst it's important to completely respect Dave's privacy, I got this message and photo from Rob who said it was fine for me to share:"
"So I get to the Devil's house and he is having a nap. I waited a few hours and then I decided not to wake him up. Once I am half way back to Nottingham, his wife mailed me that he has woken up and said, 'Tell that **** to turn the **** around and get back here!' So I went back to Hull, where the Devilfish entertained me and Numpty till 5 a.m. on the piano and guitar. He's spending some quality time with his family and is really touched by all of the wishes of support from everyone."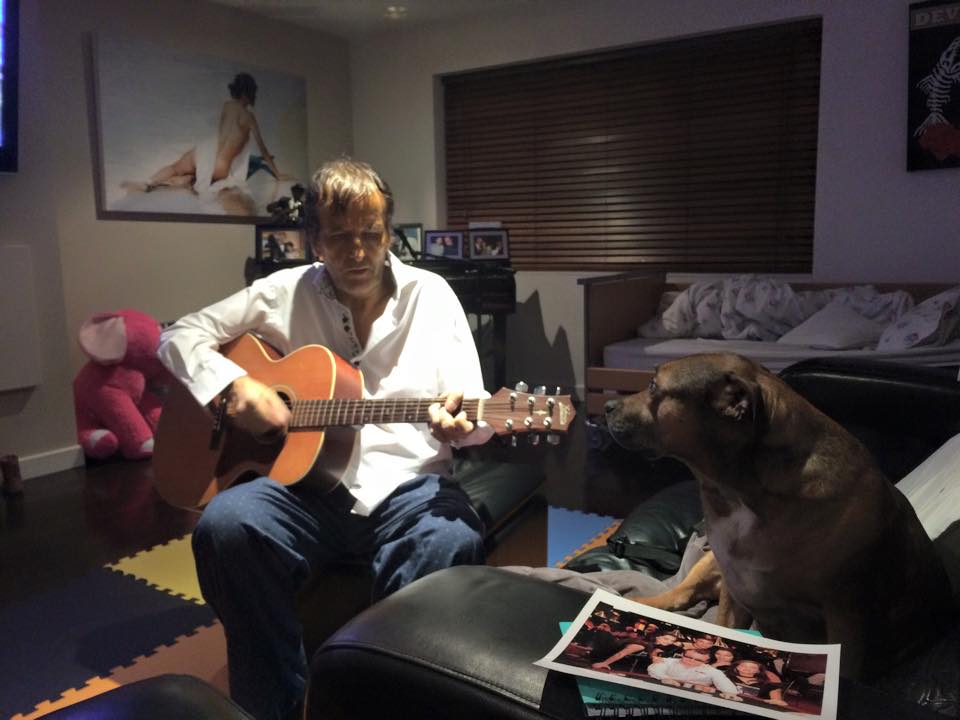 Since the news of Ulliot's health problems broke out on social media, thousands of poker players and friends have sent him messages to wish him a quick recovery. According to another legend of the game, Doyle Brunson, the poker community should finally recognize how much Ulliott has done for the game and immediately give him a spot in the Poker Hall of Fame.
If Devilfish has bad health problems, maybe we should try to get him in the Poker Hall Of Fame now. @devilfish2011

— Doyle Brunson (@TexDolly)
Get all the latest PokerNews updates on your social media outlets. Follow us on Twitter and find us on both Facebook and Google+!