New Jersey Gaming Revenues on the Rise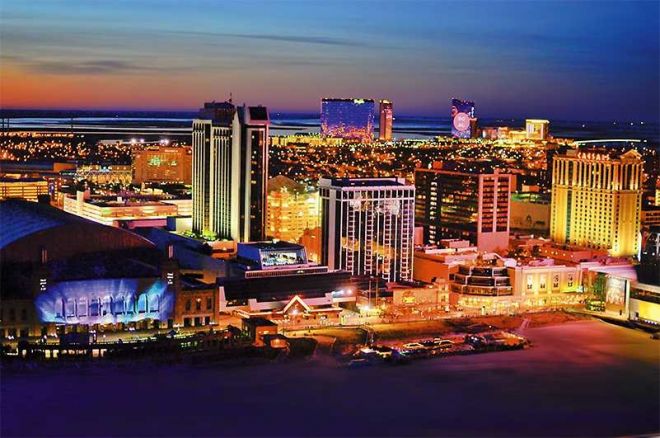 For the third consecutive month, casinos based in Atlantic City have reported a revenue increase when compared to the same period a year ago.
The state's regulatory authority, the New Jersey Division of Gaming Enforcement (NJDGE), reported in a press release on its site that gaming revenues in the Garden State during March 2015 were $203,878,901, representing a 2.3-percent increase from the $199,289,546 in revenues realized in March 2014. When factoring in casinos that are no longer operating, the state's overall revenues dipped by 12.6 percent from the $233,358,620 in revenues the NJDGE reported in March 2014.
The gaming environment in New Jersey is showing even more positive signs when looking at year-to-date figures. During the first quarter of 2015, the NJDGE reported $579,875,291 in casino revenue, representing a 5.9-percent increase from the $547,405,830 in first-quarter 2014 revenues from all casinos except those that are no longer in operation. Revenues on an all-in basis declined by 9.2 percent from the $638,531,653 the NJDGE reported in the first quarter of 2014.
While it is true that the overall revenue is down regardless of whether you look at monthly or quarterly numbers, many in the industry are encouraged by the growth of the casinos that remain in operation.
The Golden Nugget experienced the largest revenue increases in 2015, reporting first-quarter of 2015 revenues of $53,500,287, representing a 43.0-percent increase from the $37,415,880 first-quarter of 2014 revenues the casino recognized.
Perhaps the biggest driver to the revenue increases is the resurgence of online poker and casino play since New Jersey allowed licensed land-based casinos to offer services in a regulated and legal environment in November 2013. The state's online gaming revenues increased by 17.6 percent from $11,195,735 in March 2014 to $13,165,623 in March 2015. These figures do not include $682,639 in revenue from discontinued operations, which is believed to be the now-defunct Ultimate Poker. However, even if factoring discontinued operations in, online gaming revenues in New Jersey during March still increased by 10.1 percent.
Regulated online gaming revenue in New Jersey also experienced growth on a quarterly level. The NJDGE reported $35,137,326 in first-quarter 2015 revenues, which is a 19.0-percent increase from the $29,518,204 reported in the same period in 2014 after removing the $2,128,313 in revenue from discontinued operations. Online gaming revenue increased by 11.0 percent during this period when factoring in discontinued operations.
*Lead photo courtesy of atlanticcitynj.com.
For news, updates, and more follow PokerNews on Twitter and Facebook.