The Betting Corner: Keep Your Eyes on Germany's Bundesliga
Stuart Garlick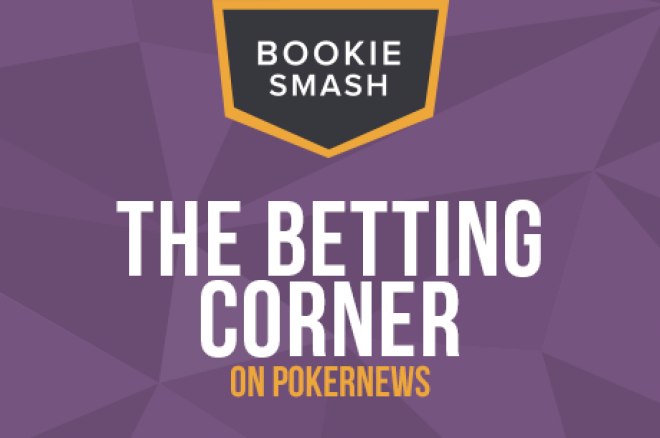 Over on BookieSmash, we continue our mission to bring you the best value and most interesting bets from sports. On the site this week, we've got a feast of information for you.
David and Goliath. Jack and the giant that lived at the top of the beanstalk. The Empire and the Rebels. Every great character in history has had a nemesis. For Borussia Dortmund, the German side that went from near-bankruptcy to the Champions League final in 2013, that team is Bayern Munich.
Compare the two managers, Dortmund's exuberant Jürgen Klopp and the gloomy technocrat who manages Bayern, Pep Guardiola, and you have something approaching an Odd Couple-type story. Dortmund, with their yellow wall of fervent supporters, face Bayern this Sunday in what is sure to be a special match.
Forget the teams' contrasting positions in the Bundesliga, matches don't get any bigger than this, and it'll be a treat to watch. It's always more fun to watch sport if you're betting on it, and that's why we've got our top bets and expert analysis for this game. Check them out on BookieSmash.
If you want intensity, though, look no further than Sunderland's Stadium of Light this weekend, where Dick Advocaat's band of Premier League battlers take on bitter local rivals Newcastle United.
Neither side has done well in the Premier League this season, but come derby day, all that is put to one side, leading to some unusual results. Check out our analysis and betting tips, and prepare yourself for 90 minutes of non-stop action.
Many big British centre-forwards have graced fixtures like the Tyne-Wear derby. They're becoming an endangered breed these days, thanks to the footballing fashion for small, mobile players like Lionel Messi. However, there will always be a place in the hearts of fans for those players who could light up a stadium with their physical and technical prowess. On BookieSmash, we profile the best five in football history.
If you want value in your betting, you've got to look below the best-known teams and players, and search for odds on what others will do. It pays to become proficient at statistics, but we've done that for you, and taken a look at the best anytime-goal scorer bets in the Premier League, who are likely to get you good odds, and also deliver.
Enjoy your weekend and enjoy your betting. Happy Easter from BookieSmash!
Get all the latest PokerNews updates on your social media outlets. Follow us on Twitter and find us both Facebook and Google+!