The Betting Corner: There's Some Value in the FA Cup
Stuart Garlick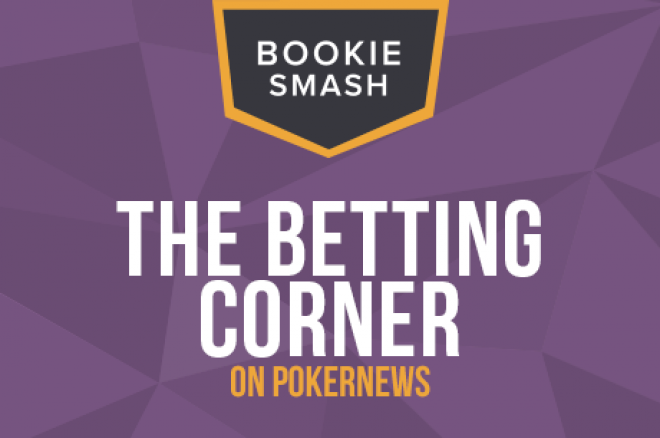 Not all of us are lucky enough to be easily able to play online poker, but there are other ways to enjoy gambling. Sports betting has always been fun, but it just got a whole lot easier with the launch of the new-look BookieSmash. We've got lots of new content designed to bring you great returns on your bets.
In football, the FA Cup is cranking up the excitement for football fans, and bettors, all around the world this weekend. Aston Villa take on Liverpool at Wembley Stadium in a game between one side, Liverpool, which desperately wants to give Steven Gerrard a cup final in his last game for the club, and another, Villa, which will play with no fear and with the brakes off. Who will prevail? Check out our betting tips and analysis.
Before that, second-tier Reading play Arsenal on the hallowed Wembley turf, and fans hope that the match will be a reenactment of the famous Premier League game between the two teams, which finished 7-4 to Arsenal back in 2012, and even put a smile on the face of the famously grumpy Gunners manager Arsene Wenger. Though Saturday's game is unlikely to be so high-scoring, there are still plenty of great bets to be had.
If the Premier League interests you more, we have coverage of the top game this weekend between Chelsea, who can take a giant step towards the title if they win this time around, and Manchester United, who after a tough start to the season look back to somewhere near their best. Our top bets might surprise you.
Of course, it's not just about football on BookieSmash. The cricket season is underway, and we've got both the English County Championship and the all-action Indian Premier League covered with our betting previews. If you find betting options in football a bit limiting, you'll love the in-play possibilities of a cricket match.
Before you watch a match, if you're new to cricket betting, it's worth familiarizing yourself with what's happening out on the pitch, as it's always more exciting if you know what's going on. Our beginners' guide to cricket will get you going in an easy-to-read and entertaining way.
Once you're clued up on how the game of cricket works, have a go at placing some bets on this great sport. Our strategy guide, in Cricket Betting 101, will show you how.
You can enjoy sport and bet with confidence with the help of the team at BookieSmash.
Follow us on Twitter and find us on both Facebook and Google+!