The Betting Corner: It's Time to Bet on Cricket
Stuart Garlick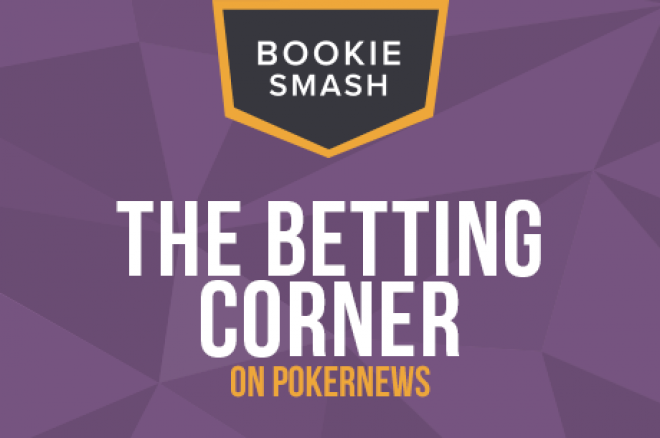 Things just got interesting in the world of sport, and as summer approaches, some seasons are ending and some are starting. Whatever your viewing preference are, on BookieSmash we've got the content that will make you take another look at sport, whether you're a hardcore bettor or someone new to putting money on a game.
Why are we so sure we've got the winning formula? BookieSmash, as of this week, is covering more sports than ever. Alongside our respected football (soccer), tennis, and NFL sections, we're now covering cricket. This fascinating sport offers endless permutations and excellent value for the bettor, and from now on on BookieSmash we'll show you how to win at cricket betting.
We begin with two betting previews of the biggest spectacle in global club cricket, the Indian Premier League. What makes the IPL so special? Any team, at any time, can beat any other, and with all sides being assembled in an early-season auction, it's the closest we get to real-life fantasy sports.
Out on the pitch, the Twenty20 action never lets up, and you'll be hooked by the relentless excitement. Head over to Cricket Betting 101 for the lowdown on the tournament's best batsmen and best bowlers for betting.
If football is your thing, we've still got that fully-covered. With two local derby matches taking place on Sunday, each with vital Premier League positions hanging on the result, the value for your betting is as high as the stakes for the winners and losers of the games.
Manchester United host their long-time local adversaries Manchester City in a game that has taken on epic proportions now that the Red Devils are ahead of City in the table.
Will this game be the end for the billionaires who won the Premier League last season? One thing's for certain — there's a lot to bet on, and we've got the best odds and analysis on BookieSmash. You also ought to follow the London derby between Chelsea and QPR, after checking out our view on the game.
On the fun side of football, we check out those players who couldn't resist trying for a thunderous screamer from outside the box. They're all crowd-pleasers, but who's best? Because football is, above all, a team sport, we've also found the best partnerships in football, the players and clubs that go together like Jackie Chan and Chris Tucker in Rush Hour.
If you're new to betting on the Premier League, there are several key things you need to know. Take a look at our latest piece in Football Betting 101 for the 360-degree viewpoint you'll need if you want a great return on your bets.
At BookieSmash, our site is designed to give you the best of both worlds: incisive betting tips, backed up by expert advice on the world's most popular sports. Join us - you'll be glad you did.
Get all the latest PokerNews updates on your social media outlets. Follow us on Twitter and find us on both Facebook and Google+!