Anna Khait to Appear on Survivor, Rice Misses Second Chance, and a Reichenbach Variant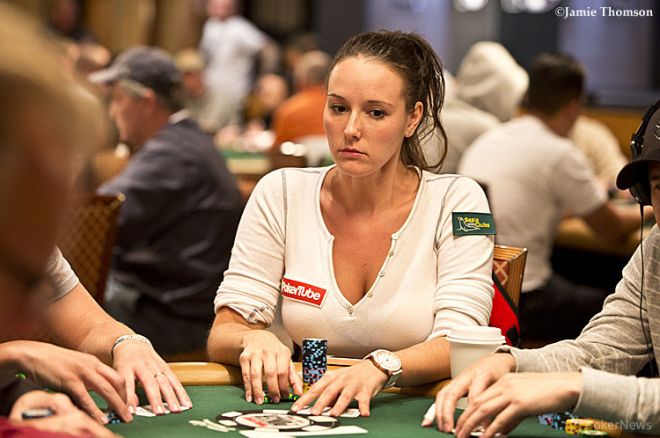 Last week, CBS wrapped up their 30th season of Survivor as Mike Holloway outwitted, outplayed, and outlasted the competition to win the $1 million prize. While there were not poker players in the latest season – remember Jean-Robert Bellande famously appeared way back in Season 15, followed by Garrett Adelstein a few seasons back – there have been several poker/Survivor developments as of late.
Given the frequent crossover between the two games – Daniel Negreanu has expressed his interest in being on Survivor; "Boston" Rob Mariano, arguably the most famous Survivor player in history, often plays poker – we at PokerNews thought it'd be worthwhile to explore some recent poker-related Survivor tidbits.
Poker Player Anna Khait Rumored to Be on Season 32 Survivor
Even though Season 31 hasn't been filmed yet, Season 32 is already in the can (it's well known Survivor films two seasons at a time from one location), and according renowned Survivor spoiler Martin Holmes, who runs the website Inside Survivor, a poker player is on the cast.
Anna Khait may not be the biggest name in the game, but the 26-year-old poker pro has made a name for herself on the circuit. Her biggest cash came when she won $3,035 for a 110th-place finish in the 2015 Borgata Poker Open $560 No-Limit Hold'em Deepstack. Khait, who was a correspondent for PokerTube, is originally from Russia, but moved to the United States at a young age. She previously applied for medical school, but opted to withdraw her application to pursue poker.
Holmes also reveals that her season, Survivor: Koh Rong (which filmed between March-May of this year), will be Brawns vs. Brains vs. Beauty II. That means contestants will be divided into three separate tribes. It's unknown what tribe Khait will be on, but chances are it'll be either brains or beauty.
Given the track record of Inside Survivor, and Khait's March 22 tweet (see below), we're thinking this rumor will prove true. The question is, how well did Khait do? Unfortunately we won't find out the answer until the season airs in February 2016.
Will be unavailable for the next few months. Email me if need, it might take time to respond. Away I go ✈️ ☺️

— Anna Khait (@Annakhait)
Self-Described Poker Player Jim Rice Misses Out on Second Chances
Prior to Survivor's Season 30 finale, the show announced that the following season, Survivor Cambodia, would feature a "Second Chance" theme where the fans would vote for past contestants they'd like to see return to the game. Among them was Jim Rice, who previously appeared on 2011's Survivor: South Pacific.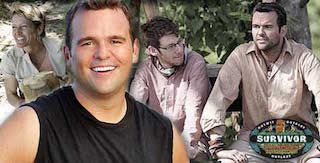 Back then, Rice, a dispensary owner from Denver, was billed as a poker player who had won over 40 poker tournaments. Rice's record, at least on HendonMob, only indicates one win for $116,555 after he took down a $2,100 no-limit hold'em event at the Festa Al Lago V Series in Las Vegas. All told Rice has $209,525 in live tournament winnings.
Unfortunately for Rice, who was ousted in 11th place in his initial season, he was not among the top ten male vote getters. Rice, who has been lauded by producers as one of the show's more savvy gamesman, was visibly upset when host Jeff Probst revealed that he would not be getting a second chance on Season 31, but all hope was not lost.
"Just because you aren't chosen for this doesn't mean you won't return," Probst said. Don't be surprised if you see Rice return later down the road.
Survivor All-Star Erik Reichenbach Contributes to World Series of Zombies
Beginning Wednesday at the 2015 World Series of Poker, a poker-themed comic book about a zombie outbreak at the WSOP Main Event will be available for purchase at the Blue Shark Optics booth. World Series of Zombies (WSOZ), written by PokerNews Managing Editor Chad Holloway and illustrated by comic book artist Terry Huddleston, is also available digitally for $1.99 on ComiXology.
As a special treat, visitors to the Rio will be able to pick up a special copy of WSOZ for just $5.00, one featuring a limited edition variant cover. That cover, which is limited to just 1,000 issues and features poker pro Daniel Negreanu fleeing zombified Las Vegas showgirls, was created by Erik Reichenbach of Pinckney, Michigan.
If that name sounds familiar that's because it's the same man who appeared on CBS's Survivor Micronesia, Fans vs. Favorites back in 2008. Five years later, he returned for Survivor Caramoan, Fans vs. Favorites II, this time as a favorite as opposed to a fan.
"When I first started coming up with sketches for the cover I kept coming back to the horde of zombies behind Negreanu and what I could do to make them distinct," Reichenbach told PokerNews. "The idea of zombie showgirls made the most sense for a zombie apocalypse in Las Vegas. The juxtaposition of terrifying showgirls coming after the patrons just felt like the right way to put zombies into the world of poker."
He continued, "After reading through the first issue Daniel stood out to me as the character I wanted to feature. While all the major players have their own iconic look it just kind of fell into place by coincidence - while searching Negreanu online various sites popped up with women debating who Daniel's current girlfriend was and their desire to be with him. It only made sense then for Daniel to be pursued by a horde of showgirls on the cover."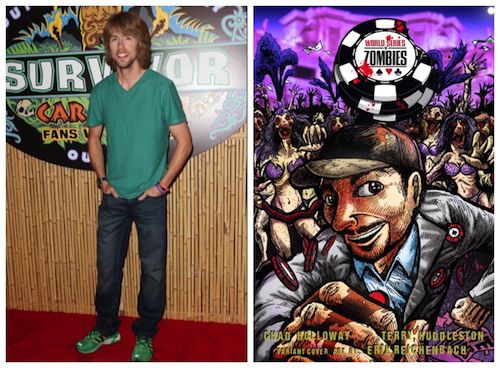 Follow Reichenbach on Twitter @BloodyAmer1can, and be sure to check out his other comic projects at erikreichenbachcomics.com.
Want to stay atop all the latest in the poker world? If so, make sure to get PokerNews updates on your social media outlets. Follow us on Twitter and find us on both Facebook and Google+!