Survivor's "Boston" Rob Mariano on Poker, Daniel Negreanu's Reality TV Aspirations & More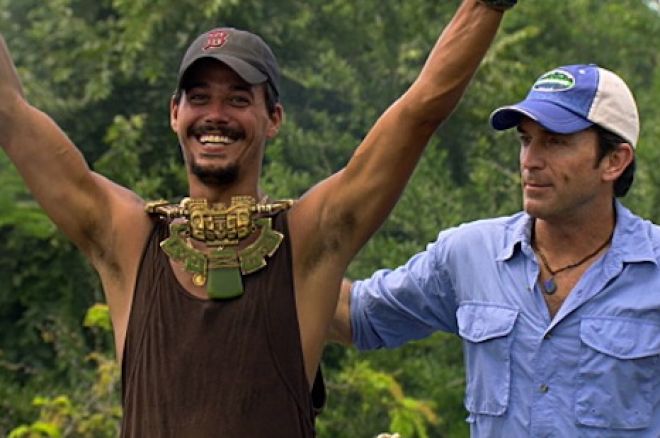 Thirteen years ago, a new competition aired on CBS, immediately made television history, and helped launch the reality TV craze. We're talking, of course, about Survivor, which just completed its 26th season. More than a few parallels can be drawn between that cutthroat contest and poker (i.e. manipulation, patience and bluffing), and that's something "Boston" Rob Mariano, perhaps the most popular Survivor player ever, put on display in at the World Series of Poker Circuit stop at Harrah's New Orleans.
Born December 25, 1975, in Boston, Massachusetts, Mariano first appeared on Survivor way back in 2002 in Survivor: Marquesas. Four seasons later, he'd be back on Survivor: All Stars, where he finished as runner-up to Amber Brkich, who would later become his wife on the two-hour CBS prime-time special, Rob and Amber Get Married.
Years later, Mariano returned to the game that made him famous by playing in Heroes vs. Villains in 2010 and Redemption Island in 2011. On his fourth try, Mariano finally won the title of "Sole Survivor" and captured the $1 million prize. As if that prize wasn't impressive enough, Mariano and Amber have also competed twice in The Amazing Race and appeared in 10 episodes of Rob and Amber: Against the Odds on Fox Reality Channel. That show, which was set in Las Vegas back in 2007, followed Rob's attempt to become a professional poker player with the help of Daniel Negreanu.
Interestingly, Negreanu has recently expressed interest in playing Mariano's game — Survivor. Toss in the fact that poker pro Jean-Robert Bellande appeared in Survivor: China and another Survivor all star, Amanda Kimmel, has transitioned into the poker world, and the overlaps between the two games cannot be denied.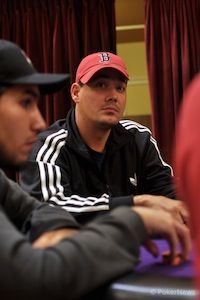 PokerNews recently caught up with Mariano during the $1,675 Main Event at the WSOP Circuit Harrah's New Orleans. Unfortunately, he wasn't able to get anything going in that tournament and was eliminated on both Day 1a and 1b.
PokerNews: What brought you to New Orleans?
"Boston" Rob: I came here to play poker.
Have you been playing much poker as of late?
Yeah, I still play at home. I haven't been on the tournament circuit a lot. I've got three kids now, so it keeps me busy, but [I play] when I can. I go out to the World Series of Poker every year. I'll be out there this year.
We've seen you talking with poker pro Josh Arieh. Is he a friend of yours?
Yeah, Josh has been a friend of mine for about ten years now. We drove separately, but [we both knew we'd be here].
In the recent finale to Survivor: Caramoan, we saw you on the Reunion Show and you had a new book, The Boston Bob Rulebook, otherwise known as the "BR Rules." Do you have any BR Rules for poker?
I've got a lot of them. You know, it's funny because a lot of the rules for Survivor are definitely applicable to the game of poker. It's very much a poker game mentally. The biggest difference I think is poker is more of a social game, and poker is a social gathering. You don't necessarily have to use the social aspect of poker to do well in the game. Although I think if you're able to utilize both it's better. It's definitely a huge part of Survivor.
How did you learn poker? Didn't you get lessons from Daniel Negreanu awhile back?
Yeah, we still keep in touch. I actually learned poker from my granddad, but Danny helped me out a lot. He's killing it right now. I saw he won the Main Event in the WSOP Asia Pacific. It looks like he's doing well. What up, Danny.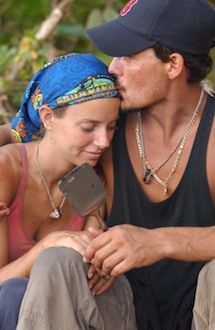 Did you know Negreanu has actually expressed interest in playing Survivor? Apparently he has to wait until he gets a United States citizenship.
Yeah, I actually tried to get him on. I talked to Jeff [Probst] and Mark [Burnett] and that's what they said, that's the only setback right now because they'd love to have him, but the rule is you have to be an American citizen. I don't know why that is, but that's the only thing.
Do you think he'd do good?
I think he'd do great, yeah. He'd do great. Survivor is a three-part game. There's the strategic, the social and the physical. So we'd get him in the gym and he'd be all set.
Negreanu would certainly get recognized if he played Survivor. Any advice in that regard?
Own it. I think own it, downplay it and use the fact that he's such a successful poker player and has made so much money to his advantage. I would teach him how to use that to let them know that he's not a threat, and that he's not really there to win. He'd do that automatically. He doesn't need advice, he knows how to play. With the Survivor stuff, if it ever gets to that, I'd be happy to help him in any way that I could.
What's next for you entertainment wise?
We just finished the book, the Boston Rob Rule Book, which is available now at bostonrob.com and Amazon, and I just had another baby girl. I have three now (Lucia Rose, Carina Rose, and Isabetta Rose). She's a year old, so spending time at home with my wife and enjoying life.
*Lead photo courtesy of cdn.blogs.sheknows.com.
Get all the latest PokerNews updates on your social media outlets. Follow us on Twitter and find us both Facebook and Google+!