WPT President and CEO Adam Pliska Discusses Ourgame International Acquisition of WPT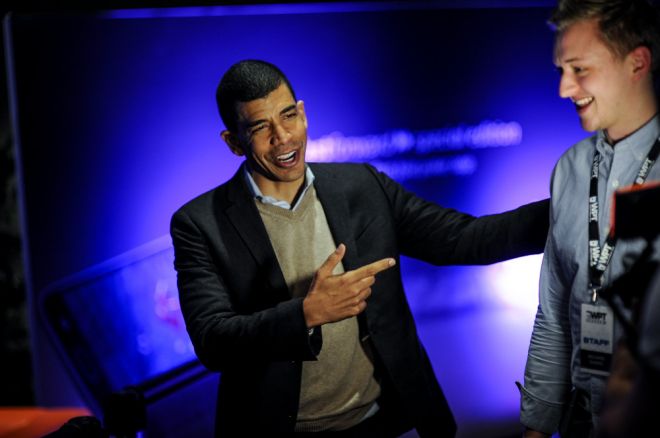 Earlier today, the World Poker Tour (WPT) announced that it had been acquired by Ourgame International Holdings Ltd. for a price of $35 million.
The news sparks a change for the industry, as the WPT is one of the leading poker tours. Now that the WPT is no longer officially tied to just one real-money gaming (RMG) operator, the doors have opened and the tour will now be able to partner with any RMG operator it pleases.
"The new deal allows us to work with anyone now," WPT President & CEO Adam Pliska told PokerNews. "If there is a real-money gaming operator, we'll be looking to work with them. We're open, and I'm completely open, to talk to any party out there, and I will be talking to all of the parties out there."
Pliska added that as part of the deal partypoker will remain as the sponsor for the remaining events of this season, which kicked off in May. Down the road, though, we could see WPT events sponsored by PokerStars, Full Tilt, Unibet, 888poker, or other RMG operators around the world.
Ourgame International boasts more than 500 million users and specializes in social gaming, which are things that Pliska believes will benefit the WPT in the new partnership.
"Over the years, we've developed a more holistic model, and that's something we can all be proud about," Pliska said. "Ourgame has 500 million active users and expansive social media platforms. They have the resources to really change things for the positive of the World Poker Tour and to really make sure the World Poker Tour is around for another 20 years. It's positive for social media, they're expansive globally, and they've just been great people."
For the past two years, the WPT World Championship has been held at Borgata in Atlantic City, a move many saw as a joint push by the WPT and partypoker to work with the RMG market in New Jersey.
As Chris Grove of OnlinePokerReport.com stated, "The potential sale comes at a critical juncture for New Jersey's online poker market, which is suffering from declining revenues and a player base that can arguably support only one unique network." The new partnership with Ourgame now lends itself to the WPT not being so tied to the pending expansion of RMG in the U.S., and the company could see large amounts of growth despite the wait-and-see approach that U.S. regulation is facing. That is something Pliska believes could help the WPT.
"I think that helps greatly," he said. "It allows us to focus on doing what we do best, which is growing tours. Now what this will mean is that we will make the best decision for the business and the best decision for growing the business."
As previously mentioned, the WPT is a growing business, going from 16 WPT Main Tour stops in 2009, when it was acquired by bwin.party for $12.3 million, to more than 70 total events across the WPT Main Tour, WPT Alpha8, WPT National, and WPT DeepStacks. Ourgame previously worked with the WPT to help facilitate WPT National China at MGM Grand Sanya Resort, and more expansion into Asia, and specifically the Chinese market, is something Pliska also deems the future.
"We'll continue our events in Sanya," he said. "The massive amounts of people will now have social gaming in Asia and China that is branded with the World Poker Tour is amazing. This is one of those markets where people are enthusiastic, and it's one of those markets where people are very enthusiastic about social gaming. We'll be able to get critical mass, which is really tough, because they have platform that allows a big degree to get it."
Although the WPT has currently only hosted WPT Nationals events in China, a WPT Main Tour stop could certainly be something to arrive much sooner than later, although Pliska told us things will have to wait to see what develops.
"The deal has gone so quickly, but we absolutely will," said Pliska in regards to hosting a WPT Main Tour stop in China in the future. "The part that I'm so proud about is that we were more or less the 'world poker stop' as opposed to the World Poker Tour, but now we're the World Poker Tour. We're with a company that has the resources and wants to build this out over time."
Make sure to get PokerNews updates on your social media outlets. Follow us on Twitter and find us on both Facebook and Google+!