Ben "NeverScaredB" Wilinofsky Opens Up About Battle with Clinical Depression & Anxiety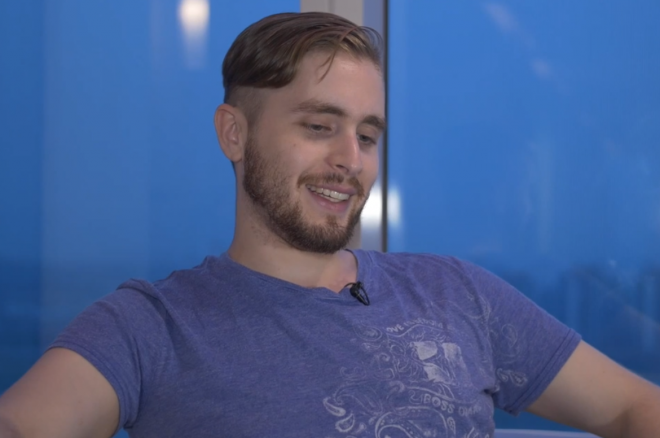 "Whether he likes it or not, a man's character is stripped bare at the poker table; if the other players read him better than he does, he has only himself to blame. Unless he is both able and prepared to see himself as others do, flaws and all, he will be a loser in cards, as in life."
Anthony Holden wrote those words in his classic poker narrative Big Deal. Not many players are both able and prepared to confront his flaws. Ben "NeverScaredB" Wilinofsky, who won the 2011 European Poker Tour Berlin for $1,174,143, is not one of them.
In October 2012, Wilinofsky took the first step in changing his life.
"The truth about me is: I suffer from clinical depression and anxiety," the then 24-year-old revealed in his blog. It was a courageous admission on a topic often overlook in such an emotionally charged game like poker.
For most, poker is just a game, but for some it becomes their life. When that happens, players often see their self worth become intertwined with the game's highs and lows, and they find themselves helpless victims of variance.
"Sometimes I can't stop worrying about the things I can't do anything about," Wilinofsky continued. A familiar sentiment many poker players either naively deny or willingly conceal.
Depression isn't an easy thing to talk about, especially in an industry where players succeed by masking their emotions. Still, there are hundreds, if not thousands, of players who suffer from the mental illness, be it depression, anxiety, or suchlike.
Appropriately, Wilinofsky's blog received a lot of attention within the community. It shed a light on a dark facet of the game, one that impacts people from all walks of life. It likely touched more people than we'll ever know.
"I suffer from a mental illness, and I'm doing everything in my power to get better," Wilinofsky concluded toward the end of his post. An admission no doubt envied by many.
So how has he fared in the nearly three years that have passed since his confession? Once again Wilinofsky has opened up about his clinical depression and anxiety, this time in a raw and poignant conversation with PokerNews' camera. What he said transcends the game, but you will find it is pertinent to poker players around the world:
Want to stay atop all the latest from the 2015 WSOP? If so, make sure to get PokerNews updates on your social media outlets. Follow us on Twitter and find us on both Facebook and Google+!
Executive Editor US, PokerNews Podcast co-host & 2013 WSOP Bracelet Winner.