WSOP.com Head of Online Poker Bill Rini Elaborates on Launch of WSOPStats.com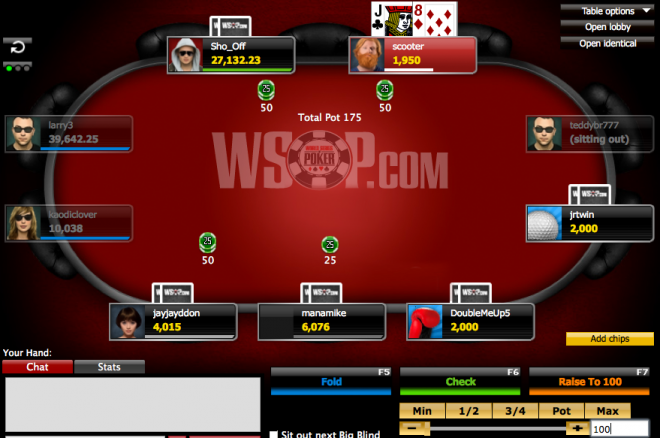 WSOP.com, the leading online real-money poker website in Nevada and New Jersey, has complimented their offering with the launch of WSOPStats.com, a site dedicated to supporting online poker players with a wide variety of statistics and leaderboards.
The site, which is the only site authorized to provide statistics of WSOP online play, will feature online tournament results, individual player performance data, and leaderboard information such as the top 100 2015 cashers in Nevada & New Jersey with plans to expand into other statistical area, such as Sit N Go and cash game accomplishments.
Furthermore, WSOPStats.com will offer a library of free GrinderSchool.com training videos, which caters to small to mid-stake players.
"We endeavor WSOPStats.com to be a one-stop shop for our players to review their play and see how they stack up with others on our sites throughout regulated U.S. markets," WSOP.com Head of Online Poker Bill Rini said in a press release. "By layering in the GrinderSchool offering, we can benefit our players as well by helping them improve their play."
WSOPStats will also feature content from noted poker historian/writer/author Nolan Dalla.
"I'm excited to be a part of WSOPStats.com," said Dalla. "I'm looking forward to using my nearly 30 years in the poker industry to help educate, share and dedicate content to help the new player and the recreational player in a manner that can better help them enjoy and succeed in poker."
The launch of WSOPStats comes just in time for the WSOP.com Online Championships, which kicked off on Sunday and will run through June 29. PokerNews caught up with Rini during the 2015 WSOP to ask a some follow-up questions.
PokerNews: What inspired WSOPStats?
Rini: We looked around and there were other sites that were doing stats. We had contacted some of them and asked if we could pull off information because we were having players that would come and ask saying they didn't want their information out there.
So we wanted to create something that would be able to showcase some of the players, especially the ones that are really doing well. We'll put the leaderboards up there, and a lot of other information up there. It also gives us a bit more control, so if a player wants to opt out, we can actually opt them out versus some of these sites that don't give players that option.
Why debut at the beginning of the WSOP? Do you think it could possibly have an influence on the WSOP.com bracelet event? For instance, a new player signs up, doesn't have any stats listed, and can now look up stats on those who've been playing in Nevada for awhile?
At this point that information still exists out there on the Internet. We've tried to remove anything that gives too much of a picture of how a player is doing. It isn't there to give you their ROI. What it is is to showcase their wins, so if somebody has played 1,000 MTTs, we'll show they've cashed this many times and total winnings, but we're not going to publish what their buy-ins were, how many tournaments they didn't cash in, and stuff like that.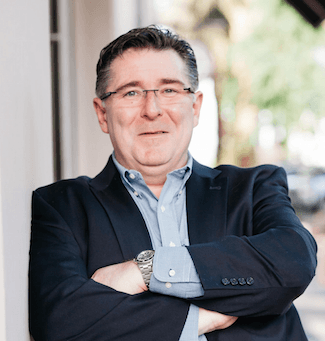 I don't fear it as that much as a tool. Realistically, in a live environment, there's always tons of players who get TV time or you can go on HendonMob [and look them up]… some information already exists on almost everybody unless they're coming out of nowhere, in which case that's just the way it is, there's not much you can do about that.
Will players have the ability to customize a profile on WSOPStats, say they want their real name associated with their account?
At this point no, but that is the eventual direction we want to go with it. We wanted to get this out there at the WSOP because we wanted to track the Online Championships with it, and also there are some other things we wanted to do longer term, so we thought this would be the perfect time to launch it and then we'll add on these functions. Hopefully these things will be available, some of the really big things we want to do for next year. That stuff will already be in place and we will have already seen it go through one WSOP first.
Nolan Dalla is going to be involved in WSOPStats. What can we expect?
Pretty much whatever role he wants to play. I think at the moment his involvement is mostly in providing some content and some context for some of the stats. We love Nolan, and whatever he wants to do, Nolan is going to be able to do [laughs].
Want to stay atop all the latest in the poker world? If so, make sure to get PokerNews updates on your social media outlets. Follow us on Twitter and find us on both Facebook and Google+!
Executive Editor US, PokerNews Podcast co-host & 2013 WSOP Bracelet Winner.