SealsWithClubs Founder Bryan Micon to Appear in Court on Thursday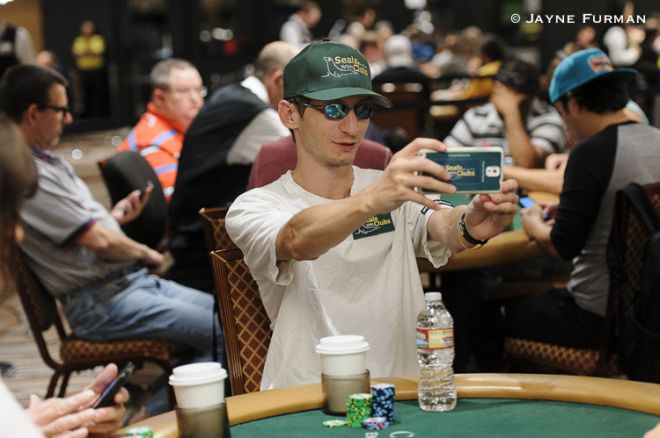 The founder of the bitcoin poker site SealsWithClubs (SWC) Brian Micon is heading back to the U.S. to face charges for illegal gambling after four months spent in Antigua.
According to his defense lawyer David Chesnoff, from the popular Vegas-based Chesnoff & Schonfeld law firm, Micon intends to participate in a hearing set for Thursday, June 25, to discuss the accusation moved against the Bitcoin-only online poker site he led until February 9, 2015.
This will be the first time Micon has returned to U.S. soil since fleeing to Antigua with his family after his home in Las Vegas was raided by police in February.
As the Las Vegas Review Journal reports, Micon's decision to head back to Las Vegas came after negotiations resulted in a judge recalling an April arrest warrant, which is when Nevada state Attorney General Adam Laxalt decided to press charges against him for running an unlicensed online poker room since SWC conducted its operations "without first procuring and thereafter maintaining in effect the required licenses."
Although he repeatedly denied any wrongdoing in relation to his activities and to SWC's operations, Micon could be sanctioned with a $50,000 fine and up to ten years in prison.
In an exclusive interview given to PokerNews right after his arrival to Antigua, Micon said that the police operation was "a big violation of my personal freedom," and added that it was "completely unnecessary [since] it's easy to tell that I am not the kind of person that you need a raid like that for, and it's pretty well known that I am non-violent man."
A vocal advocate of the bitcoin online currency, Micon explained that during the operation the police have confiscated all the electronics at his Las Vegas home to understand whether SWC was operating against Nevada's regulation on online gambling or not.
As reported on PokerNews earlier this year, Nevada Attorney General Laxal explained during a press conference that the authorities decided to take action against the bitcoin-only poker site after a Belgian national brought the poker room to the attention of the Gaming Control Board.
Prior to the raid, the police investigation included the examination of the content published on the room's website as well as an analysis of the functioning of the platform and of a series of Skype conversations. According to the authorities, it was there where Micon admitted to being the owner of the poker room and claimed that the site "generated profits for $10,000 to $12,000 on a monthly basis."
"The industry must be licensed and controlled," Laxalt said. "Defending Nevada's worldwide reputation as the gold standard of gaming integrity is a paramount concern to tens of thousands of Nevadans employed by the industry and the 41 million tourists who visit the state each year."
In order to be able to fight his battle in court, Micon launched a crowdfunding campaign on the crowdfunding portal GoFundMe.com back in April. The initiative, however, was not met with the enthusiasm Micon imagined, raising only $4,005 of the $100,000 requested.
In addition, on May 16 Micon took to Twitter to explain that the crowdfunding portal had decided to halt the funding campaign "for undisclosed reasons."
Want to stay atop all the latest in the poker world? If so, make sure to get PokerNews updates on your social media outlets. Follow us on Twitter and find us on both Facebook and Google+!