PokerNews Book Review: Ed Miller's The Course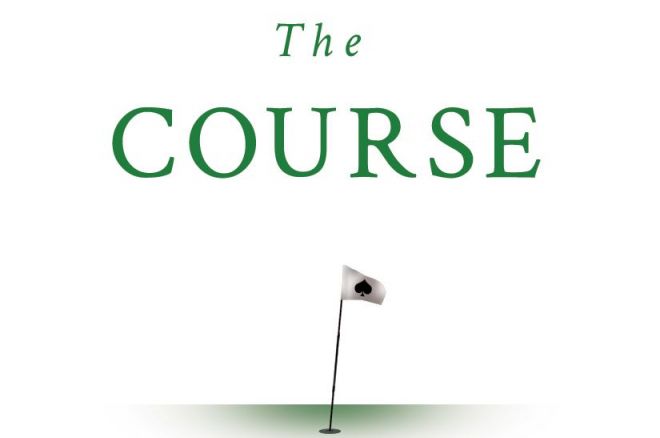 Every year, about a month before the World Series of Poker rolls around, I like to sharpen my skills by reading a poker strategy book. This year, about a month before the WSOP, the stars aligned as a new book hit the market — Ed Miller's The Course: Serious Hold'em Strategy for Smart Players.
I've read and enjoyed many of Miller's past works, so it only seemed natural to pick up his ninth book, which focused on teaching smart players how to win playing poker. However, unlike the majority of books, which focus on tournament play, The Course emphasizes cash games; specifically stakes applicable to me like $1/$2 and $2/$5.
If you see Miller's book on the shelf, you'll no doubt think its' a book about golf (just look at the lead image of this article). The title suggests as much, but really it's just reflective of the book's message that in many ways playing poker is like playing golf.
"Just play the course," Miller explains in the book. "In poker, the course isn't you opponents, but it is created by your opponents. Your opponents, by the strategies they use to play the game, decide where the sand traps and water hazards go. They also decide where you'll find the fairways and greens. The more flawed your opponents' strategies, the wider the fairways, and the bigger and more forgiving the greens."
I'm not a golf player, but I still thought the analogy worked nicely. The book itself is, like the title suggest, for smart players. If you're inexperienced and looking to learn poker, this is not the book for you. However, if you're familiar with the basics of the game and occasionally play cash games in a casino environment, then it's right up your alley.
In my experience, the casual player has a difficult time understanding and subsequently moving up from $1/$2 and $1/$3 games. They either wonder what they're doing wrong or what others are doing right. Miller will tell you, and he'll then give you a step-by-step blueprint on the things you need to do if you hope to graduate to $2/$5. He then repeats the process for moving up from $2/$5 to $5/$10.
Among the topics covered are:
Don't Pay People Off
Barreling (you really need to know what this is all about if you hope to be a winning player)
Emotional Numbing
Exploiting Aggression
Of course that is just a small sample of what's offered. Giving credit where credit is due, The Course has done more for my cash game than any book I've read (to that end I haven't read many that are geared toward live cash-game players). I grinded cash much in recent years, but whenever I squeezed in a session I found myself walking away a losing. It was demoralizing, especially considering I used to do quite well playing cash. I couldn't help but feel like I was missing something.
Fortunately, Miller, who is on the front lines playing cash nearly everyday in Vegas, was able to bring me up to speed rather quickly. I actually read the majority of his book while playing $1/$3, and much to my surprise it had an immediate impact. I would read something, see it happening at the table, and react accordingly. I started to win, and it felt good. Granted, the $44.99 price tag on Amazon is a little steep, but it's more than paid for itself in the few cash games I've played this summer.
Is The Course limited in scope? Yes, it's for cash game players who play specific stakes. However, if that applies to you, I can recommend no better book.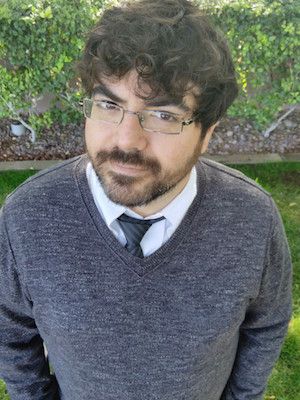 I had the opportunity to speak with Miller about The Course. Here's what he had to say.
PokerNews: You've written so many poker books. What inspired you to write the course?
Miller: Someone emailed me, and he said he was interested in reading my books, but he asked which one did I think he should read first? I realized I didn't have a good answer. I've written about a lot of different poker topics — hand reading, exploiting TAG players, and so forth — but I hadn't really written a book that tied everything together. The big picture book, the one that took you by the hand and showed you, step-by-step, what it takes to beat no-limit cash games from $1-$2 up through $5-$10.
As soon as I realized I hadn't written that book yet, I knew it would be my next one, and that's what ultimately became The Course.
Do you play golf? The analogy you made with poker worked well.
When I was a kid, every Thursday through Sunday it was always on our TV, because my dad loved to watch it. I'm not much of an athlete, but I played quite a bit as a kid as well. I really enjoy the game, and I'd like to pick it back up as an adult some day. I do think poker and golf share a lot in common.
It seems most strategy books focus either on tournament or online play. However, this book looks at a game most American play. low-limit live hold'em. Do you feel this book is filling a niche?
Absolutely. A lot of poker media and even strategy content focuses on the tournament circuit and professional players, but just like golf in fact, the vast majority of poker players are part-time and recreational players. A lot of these are smart, successful folks in their professional lives, and they want to be competitive and win in everyday live cash games. These are the people I write for and about.
It appears you published this book independently. Can you talk a little about the current publishing landscape in the poker world and why you opted to go the route you did?
I've been self-publishing for the last five years, and this is my fourth book that's completely self-published. The book business has undergone an absolutely massive change in the past ten years, with Borders going out of business and Amazon all but taking over. During that decade, self-publishing has gone from a cumbersome and unattractive option to, in my opinion, the absolute clearly best option for most authors like me. I'm always happy to talk about self-publishing with anyone who is interested.
You're always writing, so there must be another book in the pipeline. Is that the case? If so, can you give us any idea what you're working on?
Sure. By popular demand, I am planning to write a shorter, mini-book on winning in very loose small stakes no-limit games. After that, I'm not sure, but I have a few ideas kicking around.
Will we see you playing at the World Series of Poker this summer?
Yeah. I'm planning to play the Main Event, and I should be in and out of cash games all summer.
To pick up your copy of Ed Miller's The Course, visit PokerNews' dedicated page in our Book Section.
Want to stay atop all the latest from the 2015 WSOP? If so, make sure to get PokerNews updates on your social media outlets. Follow us on Twitter and find us on both Facebook and Google+!