The Betting Corner: Five Wimbledon Betting Tips
Stuart Garlick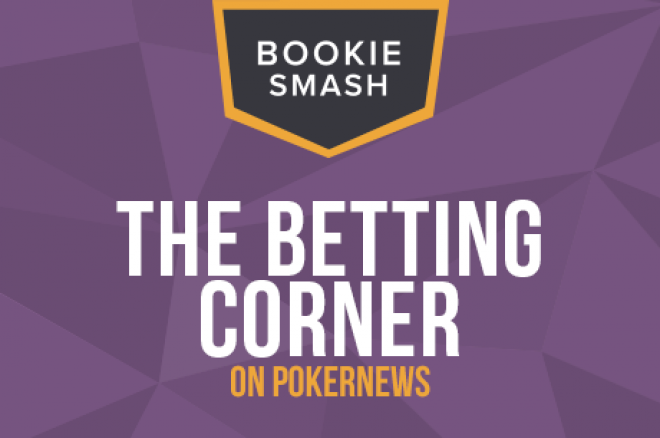 This week on BookieSmash, we're still keeping our dedicated coverage of football, cricket, and NFL, but we're putting particular focus on tennis betting, because Wimbledon is around the corner and we know when white shoes hit grass for the first time in SW19 on Monday you'll want the full 360 on who to back.
The first place you should go is our complete betting guide to Wimbledon. Our tennis expert, Toby Castro, looks at all the angles, and gives you his full and frank assessment of who's going to thrive on the lawns of London, and who will be thrashing around for their tennis lives out there.
It won't surprise you to know that Serena Williams is among his favorites to take the women's title - but some of his other conclusions may make you think twice about your choices.
When you're done there, head to our 'Five Wimbledon Betting Tips', where Toby rounds up the key things you need to remember when putting money on Wimbledon. Don't put down a deposit until you've read this. When you have, stick with us at BookieSmash over the next two weeks for Wimbledon betting tips and tricks from the sports betting experts.
Wimbledon isn't the only tournament that gets the 'Complete Betting Guide' treatment. We've also taken a full look at the forthcoming Ashes cricket series between England and Australia, plus the intriguing match-up between rusty-but-excellent South Africa and the new cricketing titans of south-east Asia, Bangladesh, who have just completed an extraordinary double victory in series with Pakistan and India.
Quite how Bangladesh got to where they are is a story in itself. Before they rounded off a great one-day series win over their local rivals India, we looked at the phenomenal development of this cricket team, whose players seem to enjoy every minute on the pitch. Bangladesh is going to be the team to watch in the next decade - and while markets are relatively quiet on the team, it's a great time to get betting.
You can shape your cricket betting strategy by understanding the difference between the three forms of the game. With so much excitement in world cricket around one-day internationals at the moment, we thought it was the perfect time to examine why there has been a sudden improvement in the profile of the medium form of the game, and why it matters to your betting.
Tonight France plays Germany, many people's favorites to win the Women's football World Cup. We ask which team is better-prepared, and which set of players will make the difference in this key match that could well decide the outright winner of the tournament. For our expert analysis and betting forecast, take a look.
Premier League club Swansea City's signing of men's World Cup superstar Andre Ayew got us thinking of who the best summer signings in the Premier League have been so far. The players we name are people who could turn football betting on their head next season, so watch out for them.
Get all the latest PokerNews updates on your social media outlets. Follow us on Twitter and find us on both Facebook and Google+!