ThePokerAcademy.com Presents Accumulating Chips vs. Survival Part I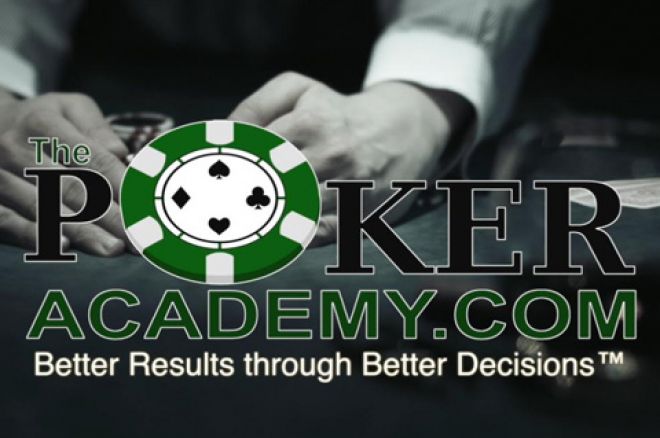 ThePokerAcademy.com is a new online education site led by Rep Porter and Rick Fuller. Their purpose is to teach you how to be a SIGNIFICANTLY better tournament player. ThePokerAcademy.com believes that having a good, solid understanding of tournament play, strategies, and dynamics is critical in this process. They firmly believe that poker is a game of decision-making, and that the best players in the world are the ones who consistently make better decisions. As such, their goal is to help you achieve "Better Results through Better Decisions."
Over the next few weeks, as the 2015 World Series of Poker plays out at the Rio All-Suite Hotel & Casino in Las Vegas, ThePokerAcademy.com will be offering you free poker content straight from Porter, a two-time bracelet winner who has already cashed four times this summer!
In this first edition, Porter begins a discussion about adjusting between accumulating chips and surviving in the tournament. Check it out:
Accumulating Chips vs. Survival
When you are playing a tournament, you will often hear people discussing their strategies. You may hear words or phrases like, 'I am trying to accumulate a bunch of chips early,' or 'I didn't want to risk my tournament life, so I folded.' Accumulating chips and risking your tournament life may sound like opposite ideas. That's a good thing, because they are. In reality, in tournament poker, there are many inflection points where you have to adjust from one strategy to another. Adjusting between accumulating chips and surviving in the tournament is one of them.
We at ThePokerAcademy.com find the concept of "your tournament life" to be greatly misunderstood. It is probably more accurate to say that most players don't make the proper adjustments when considering their tournament life. Your tournament life has the most value when you are in the part of a tournament when each spot is worth incrementally more money. We like to think of the concept of your tournament life as "Surviving or Survival".
Surviving starts to gain value as you get deep into the field. With maybe 25% of the players remaining, all players should start to consider the money bubble in some way. If you are a deep stack, you start looking for short stacks to lean on. If you are a short stack, you probably tighten up with the idea that you are close to the money and you can gamble after you make the money.
Then the bubble bursts. At this point, a lot of players stop thinking about the value of surviving. The reality is, the deeper you get in the money, the more value there is in outlasting the very next player. If you are playing in a tournament with 1,000 players that plays 100 spots, how would you compare the value of one player being eliminated with 140 left versus one player being eliminated with nine left?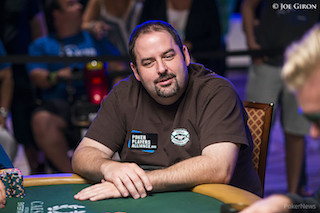 With 140 left, the value you gain by surviving is minimal. With nine left, you are now guaranteed eighth place. That's a real money jump.
When you start to consider what it means to outlast the next player at each stage in the tournament, you can start to compare what "your tournament life" is worth at various stages. Make no mistake, it definitely has value all the time. But, like all things in poker, it is a continually evolving value that is a function of things like stack size, remaining field, and the payout structure.
We feel there are three relevant points in which you should start to change your thinking on surviving. They are: as you approach the money bubble, playing after you are in the money, and playing when you have reached the point when every spot is a pay jump (usually the final table). Each of the next three Thursdays, we will delve into one of these concepts.
In the meantime, go to ThePokerAcademy.com/PN to get started with a free tournament poker kit. It will include nearly two hours of videos on how to use your chips as weapons in tournaments, a series of articles on common misconceptions and problems in poker, a link to download pokerstove and a tutorial on how to use it, and a hand range booklet that will help you establish ranges right at the table while you're playing.
Also, be sure to like The Poker Academy on Facebook and follow them on Twitter @ThePokerAcad.
Want to stay atop all the latest from the 2015 WSOP? If so, make sure to get PokerNews updates on your social media outlets. Follow us on Twitter and find us on both Facebook and Google+!