Bill Thomas Pauses Whiskey Hunt to Fire Main Event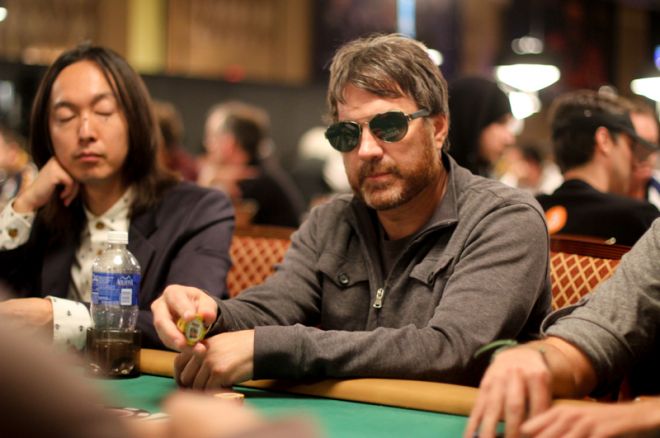 The $10,000 one needs to pony up to play the World Series of Poker Main Event can buy a lot of things. More than 2,000 Big Macs. About 500 pairs of the latest Lebrons. More than 200 PlayStation 4s. Seven MacBook Pros. The list goes on and on.
For Bill Thomas, it might just be a bottle of whiskey or two.
Thomas, who is playing his fourth Main Event, owns the biggest whiskey selection in the Western Hemisphere at one of his restaurants — Jack Rose Dining Saloon in Washington, D.C.
Poker, he said, is one of his favorite escapes from the grind of his day-to-day job.
"I just love playing poker," Thomas said, adding that he doesn't get to play very often. "It's the only thing that stops me from thinking about work because you're going from hand to hand to hand."
In that respect, Thomas is like countless recreational players. However, that daily grind differs quite a bit from what most people do for a living, as Thomas travels the country and the world in search of rare and valuable whiskey. He just got done hunting for whiskey on a trip that took him to Scotland for a couple of weeks, then to Kentucky, then he made a pit stop at home for a couple of days before he stopped here in Las Vegas to play some cards at the 2015 WSOP.
"I bought bottles that were $5,000 a pop," Thomas said of his latest trip. "We're buying the rarest stuff we can get our hands on. I think that's a steal."
In Vegas, Thomas can focus on poker, as this area isn't the best for whiskey hunting. He still finds himself surfing the Internet in search of more rare whiskey when he isn't sitting in, but he is on a two-week poker binge. Tournaments are his main game, and he has played numerous Daily Deepstacks tournaments, some Main Event satellites — it's his third year winning a seat — and a $1,000 bracelet event. He has also dabbled in some $5/$10 cash games where he said he's done "pretty decent."
Thomas drew a tough seating assignment for the Main Event, sitting to the right of 2010 WSOP Player of the Year Frank Kassela. Nonetheless, Thomas managed to grind his starting stack of 30,000 up to about 39,000 by the time the dinner break hit. The opportunity to play against guys like Kassela, whose banner hangs in the very room Thomas is sitting in, is part of what draws Thomas to the game.
"It's the only time you can sit down with the best of something and maybe win," he said. "I can't go play football with the Super Bowl champions. In poker, I can sit with the best the world has to offer and play."
Whenever Thomas' night ends, and hopefully it's after bagging up a stack in the grand daddy of them all, he will go from world-class poker to world-class whiskey. He calls it his travel stash, and he'll be enjoying some along with a few fellow whiskey fanatics.
"I brought a ton of whiskey with me," he said. "Just gonna pop a bunch of rare 1960s, 1970s, 1940s whiskey and drink."
Want to stay atop all the latest from the 2015 WSOP? If so, make sure to get PokerNews updates on your social media outlets. Follow us on Twitter and find us on both Facebook and Google+!