Leandro Gaone Reflects On Poker in Belgium and Pierre Neuville's WSOP Great Run
Julien Tissot

Giovanni Angioni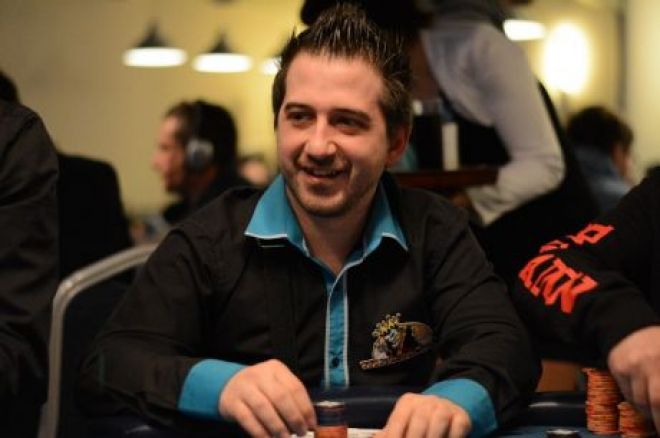 Amongst the top members of Poker Belgique — one of Belgium's biggest poker clubs — Leandro Gaone is a fine connoisseur of the Belgian poker scene.
Busy with playing poker as much as with organizing events throughout the country, Gaone is one of the go-to men for everything about the poker scene in Belgium. As poker veteran Pierre Neuville basks in the World Series of Poker November Nine spotlight, PokerNews.fr's Julien Tissot met with Gaone to talk about poker in Belgium and about a festival currently being played in Namur.
PokerNews: Pierre Neuville just made history for poker in Belgium by becoming one of the nine finalists of this year's WSOP Main Event. Do you think he will make a good ambassador for poker in the country?
Gaone: Since the beginning of the Main Event, we paid very special attention to all the Belgian players in the field, and the excitement about Neuville's run started to build up during Day 3. To see that he managed to become one of this year's November Nine is great. It's a huge thing.
From a media standpoint, his performance helped us a lot because it created buzz around poker. I hope this will bring some benefits to poker in Belgium. I think his result will make a lot of amateurs dream, and will also bring more casual players into the game.
Personally, I had the opportunity to meet Neuville several times. I can tell you that when he plays in a tournament, he prepares for it as if had to get ready for a competition. Neuville really sees poker as a sport.
On July 14, the first-ever Poker Belgique Series of Poker (PBSOP) began in Namur. Can you tell us something about the event you have organized there?
This is the first time we do something like this. With the PBSOP we have tried to bring to Belgium the spirit of the WSOP by offering a poker festival that features a main event as well as a series of other different tournaments.
The Main Event is a low-cost event. For a €100 buy-in, the players got a starting stack of 30,000 in chips to play in a five-day tournament with two-hour levels, as we believed this would create a top quality structure. The special feature of this tournament is that it's a "self-deal" one: the players play without dealers at the table, they deal the cards by themselves. Only the last two tables of the event will have dealers.
Poker is doing well in Belgium, as the world of poker associations is very much alive and dynamic.
What is the profile of the players that are participating to the PBSOP?
The profile varies. There are amateurs at their very first live event that have been tempted by the low buy-in, and there are pros, too. Jérôme Sgorrano, the winner of the Sismix event held in Marrakech in June was in the field.
What do you think about poker in Belgium in general? Are things going well for the game?
I would say that poker is doing well in Belgium, especially as the world of poker associations is very much alive and dynamic. What's good is that the Belgian Gaming Commission allows the associations to organize tournaments with buy-ins of up to €20, and this makes possible to run qualifiers to bigger buy-in events.
What's particular about poker in Belgium, is that the associations can organize tournaments in partnership with casinos if they keep the buy-ins within €100. This is what we did with the PBSOP, as we have organized this event together with Joselito Nalinnes and Sebastien Min.
I can tell you that there is a very pleasant atmosphere at the tournaments held in Belgium. Besides the PPSOP, as Poker Belgique, we organize also other events with buy-ins ranging from €20 to €50 throughout the year, and I really want to thank the Casino de Namur for their precious help in that.
In August, you will also run a tournament named the Poker Belgique Masters (PBS) in Rozvadov, Czech Republic. Can you tell us more about it?
The PBS will run from August 20-24 at King's Casino in Rozvadov. The Main Event will have a €250 buy-in and feature a €100,000 guaranteed prize pool. We estimate that at least 100 between French and Belgian players will join us to the Czech Republic for the event.
It's quite hard to talk about poker in Belgium and not mention a player like Davidi Kitai. Does he participate in your events?
Kitai is one of poker's top players at the international level, and I had the opportunity to have some discussions with him through his social channels. There used to be a time when he used to visit poker clubs in Belgium to play. As for today, Kitai has a very busy schedule, although he did tell me that once he has the chance to do so he will join us to play in one of our events.
Want to stay atop all the latest in the poker world? If so, make sure to get PokerNews updates on your social media outlets. Follow us on Twitter and find us on both Facebook and Google+!