Unibet Plans to Apply for a Online Poker License with New Romanian Gaming Regime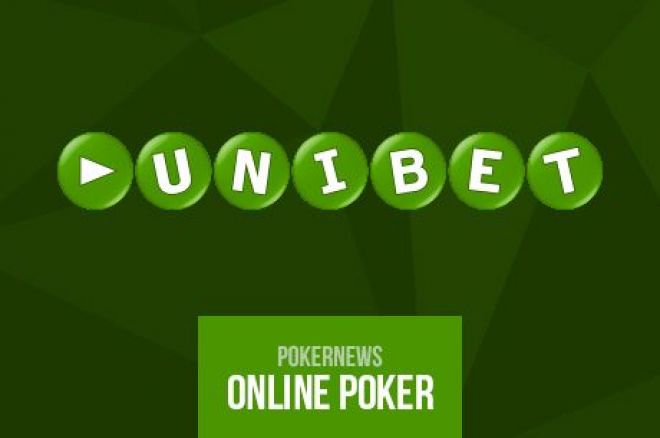 Unibet revealed to affiliates and media partners that it has started the process of applying for a Romanian online gaming license under the new gaming regime, which the country's parliament instituted back in May.
"While Unibet is still analyzing the license requirements/conditions, we would like to let you know that Unibet is in the process of going ahead with its application for a Romanian license," Unibet stated in an email.
The Romanian marketplace is often compared to that of Portugal due to the similar market sizes. For instance, Romania's economy producing a $199 million GDP, while Portugal's economy producing a slightly larger $233 million GDP.
The comparison is important to note, since as Poker Industry Pro points out, many online gaming providers, including Unibet, have already removed themselves from the Portuguese gaming marketplace in preparation for becoming a licensed and regulated operator in the country.
French gaming site, Winamax, is one of the operators that has already notified its Romanian players that they are no longer able to play on their poker room. Unibet hinted that they could soon follow suit informing its affiliates that, "We will contact those partners currently referring Romanian customers in a separate communication in the coming days with more information on this matter."
Leading online poker provider PokerStars also announced its licensing process in Romania, while informing its affiliates they will not be accepting any new players from the country.
Pulling out of the market is an appealing option considering any operator applying for a license will be subject to a hefty 20 percent in back taxes dating back to December 24, 2010 on revenues generated from all Romanian players. It's reported by iGamingBusiness that this measure alone could generate approximately €90 million in back taxes for the country.
Even so, it seems many gaming operators plan to enter the regulated online market in Romania, with Poker Industry Pro reporting that the country's gaming regulator ONJN has already granted temporary licenses with the first three going to Stanleybet, Netbet and Winmasters.
Regardless of how big or small players are playing, in no situation have the tax rates increased.
What Does The New Licensing Regime Mean For Players?
As mentioned, in the short-term, Romanian players may be locked out of many online poker rooms while the sites apply for a license. Others may choose to permanently remove themselves from the local market due to back taxes and uncertainty as to whether or not they can be profitable under the new regime. A third group of gaming operators may choose to continue offering unlicensed services, despite promises by ONJN that it will pursue criminal charges on those that do so.
In addition to less sites in the short-term, players in Romania will be subject to a sliding tax based on how much they earn. For most players that are already complying with the country's 25 percent tax-rate, this should prove to be a bit of a relief.
For example, low-stakes recreational players will be at the biggest advantage with no tax being levied on revenues of up to €132 and a one percent tax rate on revenues of €133 to €15,000. More serious gaming enthusiasts will potentially be subject to higher tax rates, with a 15 percent rate being applied on revenues of €15,001 to €100,000 and a 25 percent rate on revenues above that. However, regardless of how big or small players are playing, in no situation have the tax rates increased, and for most players it will have decreased.
Last but not least, online poker players in Romania will be allowed to participate in global player pools offered by licensed gaming operators. This means liquidity should not be a problem for many players.
Want to stay atop all the latest in the poker world? If so, make sure to get PokerNews updates on your social media outlets. Follow us on Twitter and find us on both Facebook and Google+!