Brazil Considering Gaming Legislation to Help Balance Its Budget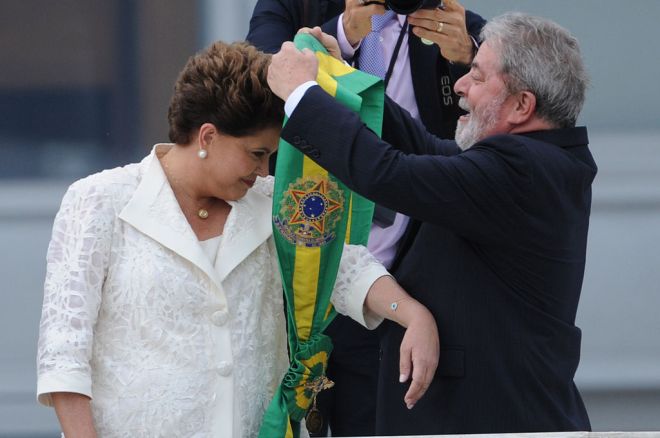 Brazil is considering forging ahead with online gaming regulation to potentially help balance the country's budget, which was recently presented by Brazil's President, Dilma Rousseff (pictured), to the country's congress last week and includes a staggering $17 billion in spending cuts.
Poker Industry Pro editor Jocelyn Wood reported that Rousseff conducted a high-level meeting with her senior ministers and other leaders of her political coalition to gauge the support for new legislation to be passed to tax and regulate online gaming in the country.
This is a turnaround from recent events that have taken place in the country. In August, not only did Brazil outlaw the playing of online poker in public places, but Rousseff also vetoed a bill which would have allowed regulated online sports wagering in the country.
The debate about whether or not Brazil should pass online gaming legislation in the country is quite controversial. Those supporting regulation, including Senator Ciro Nogueira, pointed out that prohibition does not work, along with the huge amount of revenue that could be realized by the country.
Senator Noguiera introduced a bill in July 2014 that proposed to tax all forms of gambling, which many believe could help Brazil's government during its financial crisis if passed.
"According to some studies, if regulated, the gambling market could bring to the State new revenues for at least R$15 billion (approximately $3.7 billion) a year," Nogueira said.
Additionally, Noguiera pointed out to critics in the text of the bill that, "A prohibitive approach to gambling does not work, as the truth is that no one will ever give up playing only because that is forbidden."
Nogueira has some ammunition on his side, since despite the lack of online gaming regulation in the country, many of the country's residents continue to play on sites unlicensed in the country.
"The current anti-gambling legislation did not stop gambling in Brazil, and today's clandestine market moves more than R$18 billion (approximately $4.4 billion) every year," Nogueira explained last year.
While support appears to be mounting for the passing of an online gaming regime in Brazil, there are many in the country - especially those of the religious right - who are morally against regulating gaming.
President of the Chamber of Deputies Eduardo Cunha is reported by Poker Industry Pro to be one of the leading politicians against online gaming regulation. However, he believes that due to the economic woes of the country, a gaming bill has a strong chance of becoming law of the land.
"A country that depends on a game of chance to balance their accounts is like a low wage worker who goes to the casino to earn money to pay their expenses," Cunha stated. "We can not go to the casino to solve our problems."
Lead image courtesy of Wikipedia.org.
Get all the latest PokerNews updates on your social media outlets. Follow us on Twitter and find us on both Facebook and Google+!