Brazil Discusses Gambling Regulation: "A Prohibitionist Approach Does Not Work"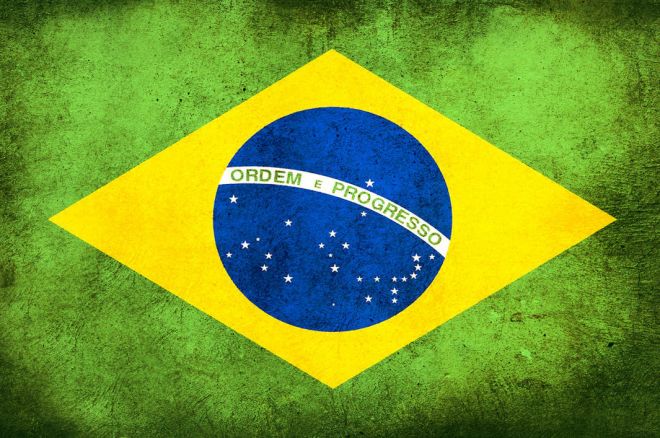 A new gambling law in Brazil will "legalize what today exists even if it is hidden, establish clear and objective requirements for those interested to explore the world of gambling, and at the same time contribute to the creation of thousands of workplaces."
According to Senator Ciro Nogueira, the bill introduced to the country's Senate earlier this week may finally regulate the scattered Brazilian gambling market and give the country the unique opportunity to "comply with the rest of the world and boost the economy with new tax revenues."
"Among the 193 countries that are members of the United Nations," Nogueira wrote in the final considerations of Brazil's gambling bill, "75.52 percent of them have legalized gambling, while Brazil is among the 24.48 percent who do not."
"Among the 156 countries that comprise the World Tourism Organization (UNWTO)," he continued, "71.16% of them have chosen to legalize gambling. And we have to consider that 75% of the countries that haven't done so, are Islamic," and therefore anti-gambling because of their religious beliefs.
The text, which plans to regulate all forms of online and offline gambling, aims to bring Brazil down the same road already taken by European countries like Italy, France, Spain and recently by Portugal – with the creation of a state-controlled gambling market regulated with a system of licenses.
If approved, the new gambling law could force international operators to adopt quick changes in order not to miss a very significant market, which Nogueira estimates to involve "more than 8.6 million people, 2 million of which regularly play online poker."
The system proposed to regulate online and live gambling in Brazil is built around three main pillars: the need for operators to meet some specific technical and financial requirements, together with their compliance with the taxes that will be applied to the industry.
Operators interested in offering online gambling and poker games to Brazilian citizens will have to guarantee their financial stability with a capital of R$ 5,000,000 (approximately $2,300,000) and pay taxes. The tax revenues will be divided among the province where the company is based, and the federal government.
"A prohibitive approach to gambling does not work, as the truth is that no one will ever give up playing only because that is forbidden," Nogueira wrote in the text that includes also specific measures to punish those who don't act according to the proposed regulation.
"Companies that will operate [in Brazil] without a gambling license will be sanctioned with a fine and with imprisonment from one to four years; those who will accept underage players will risk being sentenced from a minimum of three months to a maximum of one year of jail."
Other than the fight against underage gambling and the will to bring Brazil to the side of the large majority of UN's members, one of Nogueira's biggest reasons to push for gambling regulation is that he firmly believes it could significantly help the country's economy.
"The current anti-gambling legislation did not stop gambling in Brazil, and today's clandestine market moves more than R$ 18bn. (approximately $8bn.) every year," Nogueira explained.
"According to some studies, if regulated, the gambling market could bring to the State new revenues for at least R$ 15bn. (approximately $6.8bn.) a year," he said explaining that this would be twice more what Brazil gets from the taxes applied on cigarettes and drinks together.
The bill, which was first drafted in May, was submitted to the Committee on Regional Tourism Development at the Senate on June 9, and before approval will have to pass through several more committees, including the Economic and Justice Affairs.
Image courtesy of Deviantart.net
Get all the latest PokerNews updates on your social media outlets. Follow us on Twitter and like us on Facebook now!