ARJEL President Charles Coppolani: "Poker Is Not That Popular Anymore"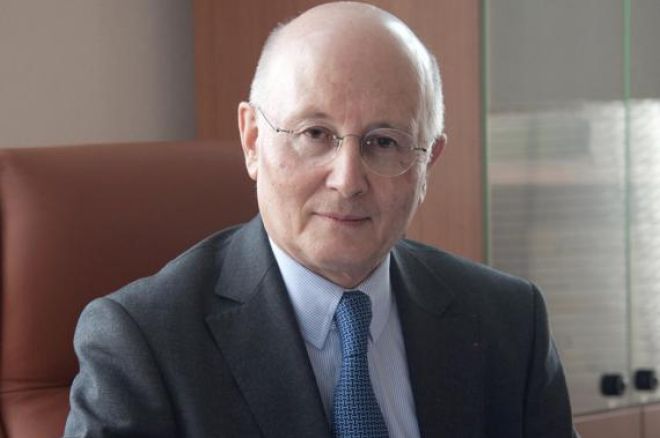 In his first-ever interview as France's gambling regulator (ARJEL) president, Charles Coppolani said that "France's online poker market may have simply reached its peak," explaining that one of the main reasons behind the decline of online poker in the country could simply be the fact that the game "is now a little out of fashion."
Talking to France's leading financial newspaper Les Echos, Coppolani said that he thinks the regulator has positively accomplished its main mission, even if the legalized poker market developed in a way that "did not meet operators' expectations."
"ARJEL's objective was to turn the illegal offer into a legal, regulated and safe one for players, and here I think we reached our main goal," said Coppolani about the work done during France's first four years of regulated online poker. "However, on a global scale the market did not meet the operator's expectations."
According to Coppolani, who joined the gambling regulator three months ago after Jean-François Vilotte's resignation, the main reasons behind France's online poker decline are the impact of the financial crisis and the fact that the game is no longer as popular as it used to be.
Speaking on the status of France's regulated market, Coppolani said that the decline "is worrying and should make us question ourselves."
"The impact of the [financial] crisis is one of the reasons behind the decline of both the online poker and betting market," he said. "Both games find hard to gain new players and, as for online poker, the game is also no longer as popular as it used to be. In the end it could simply be the market is mature."
Coppolani is not the only one who believes that France's online poker maket may be experiencing a "natural" decline due to the development of the regulated market. Back in December 2013, a similar argument was used by the Rapporteur of the Committee on Economic Affairs Ramzy Hammadi when speaking to the country's national assembly against France's participation to the European shared liquidity project.
"I am against [European shared liquidity] as it would turn online poker into an uncontrollable ogre eating one market after the other," Hammadi explained about his position on online poker. "We should simply realize that poker is a little out of fashion today."
Numbers, however, seem to show something different, especially after a study by France's Observatory of Games (ODJ) and Monitoring Centre for Drugs and Drug Addiction (ODFT) showed that France's online poker market could be healthier (and more popular) than many think.
According to the report released on Feb. 14, 2014 one of the greatest reasons behind France's online poker decline would instead be the role 'grey operators' are still playing in the country.
Despite the current gambling legislation and the different measures ARJEL tried to adopt to fight unlicensed operators, 47% of French players confessed to holding an active account with unlicensed operators and still play on a platform that 'officially' should not be accessible to French citizens.
In his last interview before leaving ARJEL presidency, Vilotte told PokerNews that he believed that one of the keys to bring France's online poker back to a positive growth was to fight grey operators.
According to the man who led France's gambling authority for almost four years, the main problem affecting France right now is the unfair competition legalized operators suffer from non-legalized ones.
"If legalized markets won't learn how to become more flexible and adjust themselves quicker to what people want, they will keep doing the work for illegal websites and help them to win against their legal competitors," Vilotte said.
In his opinion, "a prohibitionist approach does not work on the Internet, so the only way to convince people to play in accordance with the law is to provide players with an attractive legal offer. At the same time, we also need to keep working against illegal websites to make sure those will not be able to keep operating within the French market."
A report published by ARJEL earlier this month showed that the number of active accounts on France's legal operators in the first quarter of the year is 12% smaller than 2013. Cash games fell by 19% while tournament poker experienced a 9% growth.
Photo courtesy of LesEchos.fr
Get all the latest PokerNews updates on your social media outlets. Follow us on Twitter and find us on both Facebook and Google+!