Merging of Italian and Spanish Poker Markets is France's Best Solution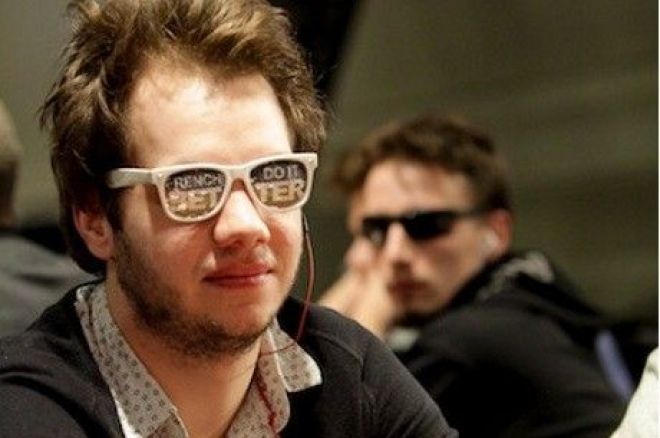 Earlier this month, officials from the Singaporean government visited France and met with the country's gambling regulator ARJEL to analyze the way France's online market has developed since its regulation in 2010.
Once the French regulator announced that Singapore's Ministry of Home Affairs is highly interested in discovering "the French regulatory model which is known for its strict requirements and performance," the national poker community reacted by pointing out how those requirements made the industry suffer a steady decline and pushed approximately 47% of France's poker players to choose illegal sites for their games.
To find out if ARJEL's president was right when he claimed the industry is declining because "poker is not that popular anymore", and to get the pulse of France's poker community, PokerNews France met with Julien "JunkyBoy" Ferey, a London-based online grinder and poker coach who many consider to be one of the best up-and-coming poker players in France.
Ferey, who currently resides in London like other French pros Ludovic Lacay and Gaëlle Baumann, disagrees with the legislator and believes that the industry still has potential to grow. "I don't think it's fair to say that poker reached its peak already. Online poker is still very young in France."
"When I look around myself, I still see a great enthusiasm about the game. I believe there is still a good margin to innovate and to create something new," he said.
Ferey, however, believes that in order to stop the decline of online poker in France, ARJEL would have to consider applying some significant changes to the legislation in place. "Since ARJEL has regulated the market, the rake and the level of players at the tables became higher than before," Ferey explained.
"We don't have many of those 'whales' that used to make many good players quite happy in the past," he continued. "Right now there are a lot of experienced foreign players on dot-fr tables, and this means that the level got higher and making money is not as easy as it used to be."
In his opinion, the regulation of the market backfired at the legislator as it made it too little profitable and attractive to keep 'regulars' in. "Regulars represent one of the most important components for a poker room: if they start to play less, the room starts to suffer. Profits start become smaller, and this usually reflects in smaller tournament guarantees," Ferey went on.
As many in France seem to believe, Ferey thinks that one of the keys to bring France's online poker market back to the pre-2010 levels, would be to make it become part of a wider one with international liquidity.
"I am not an economist and I don't know if it would really be possible to do that," he explained. "But I think merging the Italian, the French and the Spanish poker markets could be the best solution."
The creation of a pan-European online poker market seems to have a wide international consensus as the idea received positive feedback from Italy's regulator AAMS, Spain's DGOJ and has been also publicly backed by ARJEL's former president Jean-François Vilotte, according to DLA Piper gambling specialist Albert Augustinoy but "it is not really perceived as a priority in Europe."
Talking to PokerNews, Augustinoy explained that "my perception is that this is not going to happen during the course of this year and it is more likely to happen during 2015."
To complicate the process, French national parliament is opposed to the country joining an international poker market. According to the Rapporteur of the Committee on Economic Affairs Razzy Hammadi, "this would turn online poker into an uncontrollable ogre eating one market after the other."
For news, updates, and more follow PokerNews on Twitter and Facebook.