Albert Agustinoy: "Online Poker Shared Liquidity Is Not a Priority in Europe"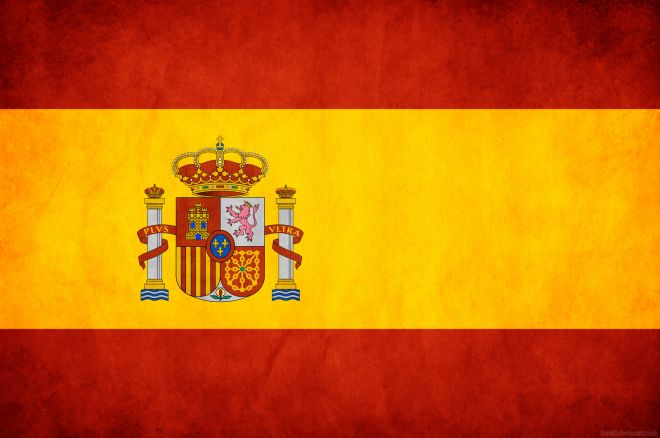 If there will hardly be a pan-European online poker market before 2015, it's about time Spain's brick-and-mortar casinos start investing more in developing their online offer.
A few months away from the new opening of the country's regulated market, DLA Piper Spain partner and gambling specialist Albert Agustinoy Guilayn spoke to PokerNews about the future of the national gambling industry, highlighting some interesting opportunities for the future.
Right when eGaming Review published a report that shows how over 40% of Spain's online poker players are still active on non-licensed operators, Agustinoy Guilayn explained how the nearest future of the regulated market might pass more through a better cooperation between operators than by the opening to shared liquidity among European countries.
This is because what should have been Europe's answer to Macau thanks to Sheldon Adelson's "EuroVegas" is today a country with a complex fiscal system and a business environment that does not seem to favor the entrance of new international gambling companies.
PokerNews: Mr. Agustinoy, the director of Spain's gambling regulator Carlos Hernandez Rivera often publicly spoke in favor of an online poker market with shared liquidity. Considering how his Italian counterpart has been pushing the project for years, I wonder: How far are we from moving from words to action?
Agustinoy Guilayn: I think what you say reflects more of Mr. Hernandez's personal views than the institutional ones. I think this is something on the table, even if I don't feel it is a priority either for the Spanish authority or for the Italian one.
Both Italian and the Spanish regulators are working to reach a wider agreement with other regulators, even if the process became harder after the French parliament voted not to be a part of it.
Spain's authority is currently dealing with the regulation of slots and the future reopening of the market, while the Italy's is struggling with some tax issues. My perception is that this is not going to happen during the course of this year and it is more likely to happen during 2015.
About the decision of the French parliament against France's participation to the shared-liquidity project: In your opinion, how much of a setback was that for the whole process?
France is always an important partner, no matter what is the issue you deal with. Yet, from a market standpoint, I don't think the French market is a crucial one for bringing shared liquidity to life.
Of course, things change if seen from an institutional standpoint, as the fact that French authorities are withdrawing from the project is indeed quite a blow. Not having France onboard changes the idea of creating an expanded shared-liquidity network that overtime could develop in a sort of pan-European market.
When talking about Spain's regulated online poker market, another issue that is often widely criticized is the high taxation the government decided to impose on operators. In your opinion, how much is this costing the country in terms of missed investments?
To give you a precise answer, I would say that we need to wait and see how many operators will join the market when this will open again during the second half of this year. Taxation is high and, particularly in the case of poker, it is a little tricky as well. Yet, I don't know if there's a real missed opportunity due to that.
Being cynical I would say that the main consequence it had is the number of operators that did not acquire a license once the regulated market was introduced in Spain two years ago. But, also there, it is really difficult to quantify how many operators have walked away from the Spanish market as a consequence of taxation — as there is a mix of different issues that start with taxes but include also the number of investments to be done in order to join the regulated market as license costs, financial requirements, and so on.
Still, at the end of the day, I think it's something quite burdensome for an operator which has managed its activities in a deregulated market as it used to be the global ".com" one.
Another threat I see when we speak about the opening of Spain's regulated poker market to new operators is that entering the market now means joining a party with one operator (PokerStars) controlling around 70% of it. How much will PokerStars' dominant position influence the outcomes of the market's reopening?
This is a reason that obviously pops up when we think about the reopening of the market. In this respect, I think we will see around 10 to 20 new operators joining in. This is due exactly by the market's current status. Roughly speaking, the Spanish market is half the size of the Italian one, even if this does not reflect the differences in population and wealth.
At the end of the day, Spain's market is small and it is dubious that poker is going to expand exactly due to those reasons you have just mentioned. I think any possible expansion of the market will be taking place due to the introduction of slots and more competitive products. One other way would be to start thinking about more comprehensive offers that include more than a single product.
One way to do so could be a greater synergy between brick-and-mortar venues and online operators, and one can hardly avoid thinking of the "EuroVegas" project. First of all: Is it gone for good?
Yes, it is. Even though now there is another project, the so-called "Barcelona World", which theoretically is still going on and should lead to a gambling resort in Tarragona, not far from Barcelona.
But it's really dubious that this is going to happen, at least in the mid-term. The project needs enormous real estate investments, and this has been one Spain's most problematic sector during the last years. Financial institutions and banks will be somehow reluctant to put their money in it, so at a great extent it is going to depend on international investors or operators stepping in.
EuroVegas is dead and buried. This project is still alive, but it is not too clear if it is going to be realized for real or not.
Considering what happened with EuroVegas and what is happening to Barcelona World, I wonder how business-friendly is Spain for the gambling industry?
Traditional gambling and brick-and-mortar casinos are struggling. The traditional sector in Spain has been extremely reluctant to start cooperation with online operators, and this translated in a continuous decline in the number of players and weaker revenues. We also have to add that in this sector's taxation is very high.
Plus, we have also to add that the general public often perceives this sector as old fashioned and not too attractive. In the past years, Spain had several interesting developments as the two casino halls opened within Madrid's city center, but this has not led to an immediate success. Big casinos have tried to launch their own online brands already. Now, we will have to understand whether they are keen to increase investments for developing their online brands or not.
They could try to integrate their products with other more consolidated brands or join forces with new entrants. This might be a good way to expand the offer and gain a better position in the market.
Lead photo courtesy of th04.deviantart.net.
Get all the latest PokerNews updates on your social media outlets. Follow us on Twitter and find us on both Facebook and Google+!