PokerStars Announces Major Changes To VIP Program, Promo Campaigns, Policies, and More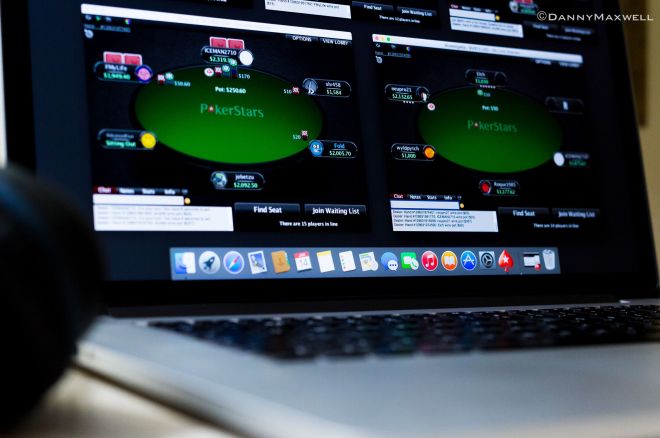 On Sunday, Nov. 1, 2015, PokerStars announced a bevy of changes to its platform, covering the site's VIP program, promotional campaigns, policies, and more.
"PokerStars today unveiled a comprehensive plan to enhance the playing experience and to re-emphasize the fun and social aspects of online poker while attracting and retaining more players to the game," wrote Eric Hollreiser, Vice President of Corporate Communications for Amaya Inc. and PokerStars. "Poker is a fun game that we love and our responsibility is to make sure that every player at PokerStars — advanced, recreational, or new — can enjoy this game as much as we do."
VIP Changes Begin Jan. 1, 2016
Changes to the VIP program take center stage. PokerStars will introduce a VIP Steps program and alter the FPP currency system. The new currency will be called StarsCoin, and it will operate under a constant value rather than a variable one.
According to PokerStars, "This will simplify the reward system and enhance its visibility during play, so that players can follow their progress in real time."
VIP Club rewards will now be capped at 30 percent. This new implication is said to mainly affect those at the higher tiers of the VIP program, such as Supernova and Supernova Elite players, but other status levels will undergo changes as well.
Players at the PlatinumStar level will see a 10-percent reduction in overall rewards, and, according to the release, "VIP status players from BronzeStar to GoldStar will continue to be able to receive up to a similar level of rewards to what they receive now. In some cases, players will receive less; in some cases, players will receive more, but it's very much in the same ballpark."
PokerStars will allow more rewards for players who have already achieved Supernova Elite status in 2015 or those players that will reach Supernova Elite by the end of the year. For those players, rewards will be capped at 45 percent for 2016.
Another change is that there will no longer be VPPs for pot-limit and no-limit games with blinds of $5/$10 or higher, 8-game with limits of $10/$20 or higher, and other limit games with blinds of $10/$15 or higher.
Changes to the VIP program can be expected to take place Jan. 1, 2016.
More information on the changes to the VIP program will be available soon, and PokerStars plans to have a dedicated site available with all details.
More Changes To Third-Party Software Policies Coming
It was announced last month that PokerStars would be making changes to its policies in order to restrict or prohibit many third-party poker software and other tools. In this latest announcement, PokerStars says that it will extend upon those policy changes.
Amongst the changes announced last month were that heads-up displays (HUDs) are "no longer permitted to display non-numerical data, categorize players, or dynamically display statistics specific to a certain situation." It was also announced that "programs that compute equities of various ranges of hands against one another" would no longer be permitted when the PokerStars client is open.
"Today, we want to make clear that the line will be drawn to preserve poker as a battle of wits and a test of heart," Hollreiser said in the latest statement. "This will only have a direct effect on a small proportion of players and builds upon our responsibility to provide a level playing field for all players."
Although the latest announcement didn't go into details about exactly what changes would come in extension of the ones from last month, it did state that the new changes would be communicated in more detail in 2016.
Ramped-Up Marketing
PokerStars cited heavy investments into new marketing campaigns as another major change to take effect. These new investments hope to draw the attention of new players and reinvigorate the interest of stagnant ones.
After signing Cristiano Ronaldo and Neymar Jr. to sponsorship deals earlier this year, PokerStars will look for the high-powered duo to "be part of the biggest global consumer marketing campaign in PokerStars history."
To read the complete post from Hollreiser about the changes, please click here, and stay tuned to PokerNews as more updates become available.
Want to stay atop all the latest in the poker world? If so, make sure to get PokerNews updates on your social media outlets. Follow us on Twitter and find us on both Facebook and Google+!