Play Fantasy Football at Draftpot and Win Free Tickets to an NFL Game!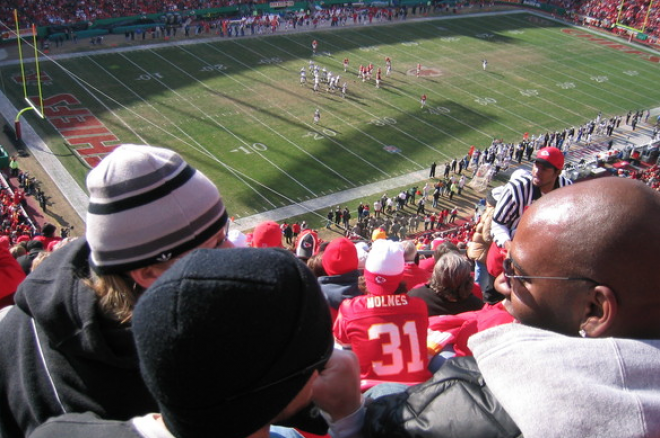 If you've been playing daily fantasy football on Draftpot this season, you've been taking advantage of some great overlay (free money!) while enjoying a unique game with no salary cap.
If you haven't tried it out and you're still on the fence, we have even more of an incentive for you to sign up.
On Nov. 11, we will be GIVING AWAY TWO TICKETS to the NFL regular season game of your choice. All you need to do is sign up for Draftpot through the FantasyWired links, make a deposit of at least $10 and send us proof, and you will automatically be entered into this giveaway.
Even more, if you make a deposit on Draftpot using the FantasyWired links, THEN you will receive a 100-PERCENT deposit bonus up to $1,000.
If you've already made a Draftpot deposit via FantasyWired, don't worry, you are also eligible. Simply follow the instructions below and you will have a shot at winning the free tickets.
Here's how to sign up and enter our ticket giveaway:
Step 1: From the FantasyWired link, click on "Play Now" to start the sign-up process.
Step 2: Click "Sign Up."
Step 3: Fill out required form using bonus code: FANTASYWIRED.
Step 4: You're one step closer to playing daily fantasy football with no salary cap and entering our FREE NFL giveaway. Next, click on "Contest Lobby" or "Play Now" to view account options.
Step 5: Hover over your username and click "Deposit Funds." You can make a deposit using VISA, MasterCard, Discover, or PayPal. Minimum deposit must be at least $10. Your deposit will qualify you for shot at winning FREE NFL tickets.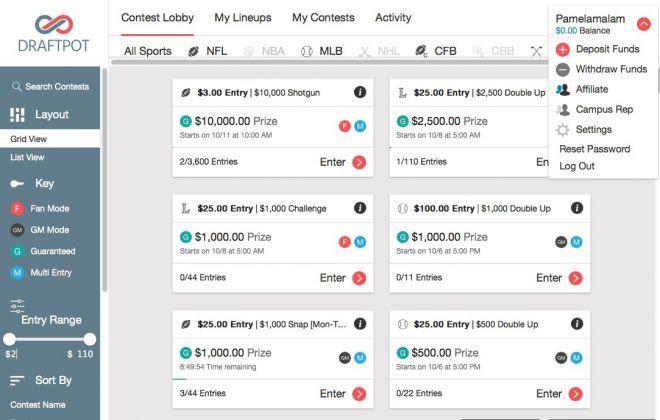 Step 6: Select an amount to deposit and fill out required information.
Step 7: Once your deposit is processed, simply follow these instructions to be entered into our contest:
Share a screenshot of your Welcome Email from Draftpot, and
Submit to @Fantasy_Wired on Twitter by noon PT on Nov. 10, 2015 for an entry into the contest giveaway on Nov. 11!
You're done! Just like that you are qualified for our NFL giveaway. And now, from the Contest Lobby page, you can review the available contests and get started drafting your daily fantasy football lineups.
Full Terms and conditions for the NFL tickets giveaway contest can be found here.
Lead image courtesy of pixlboom/FreeImages.com.