Melco Faces Further Delays in Obtaining Spanish Casino License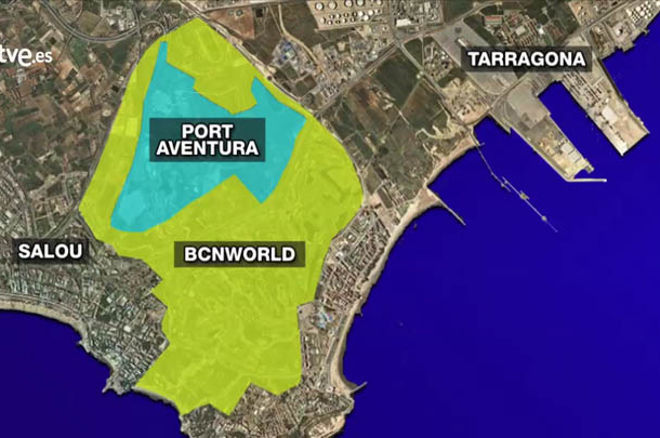 Hong Kong-listed MelcoLot Ltd and Melco International Development have warned investors to expect further delays in obtaining a license to operate a casino in Barcelona partly due to the political uncertainties.
Melco plans to obtain a license from the Catalan government to allow it to develop a hotel and casino complex at BCN World, a project taking place about an hour away from Barcelona in the province of Tarragona. Once completed, BCN World will feature six casino resorts, hotels, a water park, theme parks, a beach club, shopping malls, restaurants, and a golf course. It is estimated to cost in the region of €4.7 billion while creating 40,000 jobs.
Catalan parliamentary elections took place in September 2015 and saw the Artur Mas-led pro-independence Together for Yes party win 62 seats, but 68 seats were needed for a majority. Another pro-independence party, Popular Unity Candidacy, won 10 seats and formed a coalition with Together for Yes to ensure the latter's victory.
However, after more than two months of negotiations, neither party could agree on who would lead them and the assembly looked set to be dissolved and new elections held in March. With only two hours to spare before the deadline, the parties agreed to form a new separatist government.
This political unease has had a knock-on effect on the application for casino licences at the BNC World project. A proposed master plan for the development area was published during the third quarter of 2015 as part of a public consultation that ended on December 1.
The definitive master plan was then expected to be published within three months after December 1 with applicant shortlisted for phase two of the casino tender process needing to submit their bids within one month after the definitive master plan was published.
A joint filing to the stock exchange by Melco revealed the political fiasco had overshadowed its proposed plans and there was no longer a timeframe for which the master plan would be decided.
"Since this election outcome and the expiration of the master plan consultation period, there has been no public announcement from the Catalan government as to when the definitive master plan will be concluded."
"The timetable for a conclusion of the definitive master plan is relatively uncertain at this juncture and may potentially delay the finalisation of the master plan and subsequently the overall timetable of the tender process."
Is History Repeating Itself?
This is not the first time that a major casino resort in Spain has faced problems. In September 2012, Sheldon Adelson, owner of the Las Vegas Sands Corporation, proposed a major investment in Madrid that would see 12 skyscraper hotels, six casinos, three golf courses, shopping malls and other facilities not dissimilar to the BCN World project.
Dubbed "EuroVegas," the $30 billion project's first phase was planned for 2016, but in December 2013, Adelson cancelled all plans after the Spanish government refused to provide long-term guarantees for tax concession, relax employment regulations, and allow smoking in enclosed public places.
Image courtesy of irtve.es
Want to stay atop all the latest in the poker world? If so, make sure to get PokerNews updates on your social media outlets. Follow us on Twitter and find us on both Facebook and Google+