A Look at the Global Poker League's Rome Emperors and Montreal Nationals
The inaugural draft for the Global Poker League (GPL) took place on Feb. 25, 2016, and saw the league's 12 franchises select their first four players from a pool of 203 stars. PokerNews' award-winning Editor-in-Chief, Donnie Peters, has already given his thoughts on the draft, but now we're going to look at each team a little more in depth so you can choose who to root for when the GPL kicks off.
Rome Emperors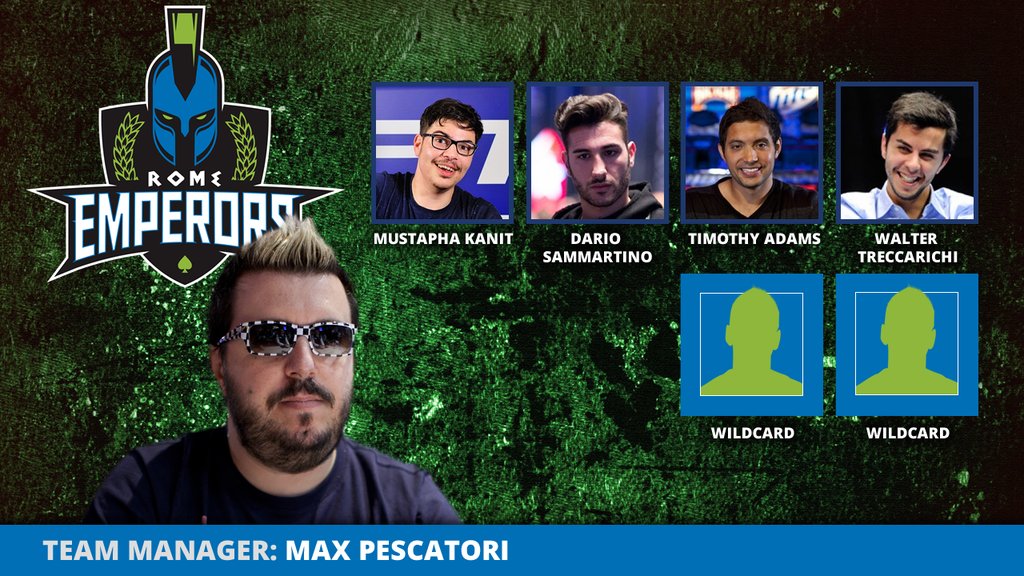 | Player | Live Tournament Winnings | Nationality |
| --- | --- | --- |
| Mustapha Kanit | $6,065,335 | Italy |
| Dario Sammartino | $3,266,926 | Italy |
| Timothy Adams | $2,676,915 | Canada |
| Walter Treccarichi | $819,052 | Italy |
| Max Pescatori | $4,176,788 | Italy |
| Todd Brunson | $4,107,320 | |
The Rome Emperors team manager is the flamboyant Max Pescatori, who is currently second on the Italian all-time money list with $4,176,786 in live tournament winnings. Pescatori is a colorful character and is sure to be a hit with those watching the GPL unfold.
Pescatori has four World Series of Poker (WSOP) bracelets to his name, each in a different variant. In 2006, Pescatori won the $2,500 No-Limit Hold'em event for a career-best score of $682,389. He won the $2,500 Pot-Limit Hold'em/Omaha event two years later for $246,509. It took another seven years before Pescatori won more gold, claiming a pair of bracelets at the 2015 WSOP in the $1,500 Seven-Card Razz ($155,947) and the $10,000 Seven-Card Stud Hi-Low Championship ($292,158).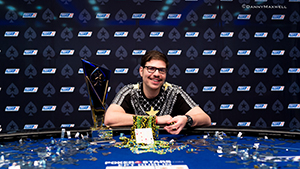 Mustapha Kanit was the first pick of the draft and nobody will fault Pescatori for selecting his fellow countryman. Kanit seemingly wins high roller and super high roller events for fun, which is part of the reason he tops the Italian all-time money list with $6,065,335 in winnings, $4,999,169 of those coming since 2014. Kanit is also a big winner in online poker circles with more than $4,250,000 in winnings.
Once the draft action came back around to him, Pescatori chose another Italian player in Dario Sammartino. A charmer, Sammartino is fourth on the Italian all-time money list with $3,266,924 in winnings. Sammartino, from Naples, Italy, is a regular on the European Poker Tour (EPT) and he is also adept in cash games.
Timothy Adams was drafted next, and he is the only non-Italian to make Pescatori's team so far. The talented 29-year-old Canadian travels the world playing in the biggest tournaments he can find. Doing so has worked out so far as Adams has amassed live winnings of $2,676,915 and an additional $1,407,249 from his online exploits. He also has a WSOP gold bracelet.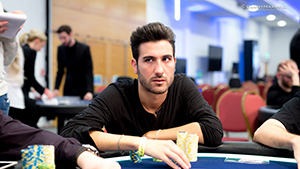 Pescatori's final draft pick was another Italian in the shape of Walter Treccarichi, who recently won an Aussie Millions ring by triumphing in the $2,500 No-Limit Hold'em Six-Max Shot Clock event for AU$113,118. Treccarichi's career live tournament winnings top the scales at $819,053, placing him 28th on the Italian all-time money list, according to Hendon Mob.
Max Pescatori has thought outside of the box by choosing Todd Brunson as his wildcard for his Rome Emperors franchise. Brunson has more than $4.1 million in live tournament winnings and countless more winnings from playing cash games with the world's elite players, but it will be interesting to see how he adapts to the various formats offered in the GPL season.
Pescatori also selected himself, which is a boost for the GPL as the Italian is a colorful, entertaining character who is sure to be a hit with the viewers.
Montreal Nationals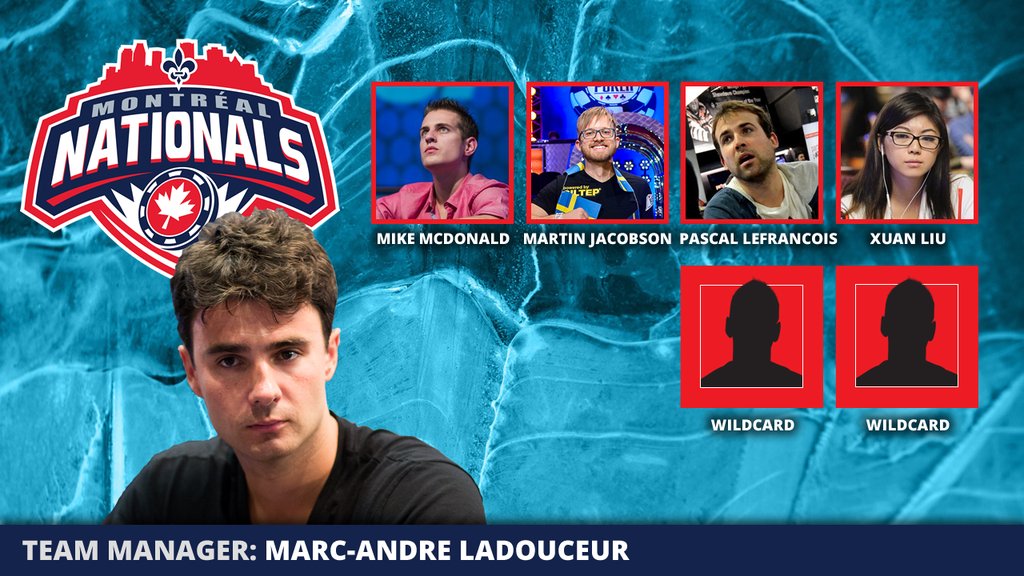 | Player | Live Tournament Winnings | Nationality |
| --- | --- | --- |
| Mike McDonald | $12,981,821 | Canada |
| Martin Jacobson | $15,101,979 | Sweden |
| Pascal LeFrancois | $2,577,791 | Canada |
| Xuan Liu | $1,654,626 | Canada |
The Montreal Nationals are run by Team PokerStars Online member Marc-Andre Ladouceur, and there is no way that he is not going to select himself as a wild card for the upcoming GPL season. Not only does the man from Montreal have $1,704,748 in live tournament winnings and $1,072,854 from the online world, Ladouceur is also an accomplished online cash-game player to boot.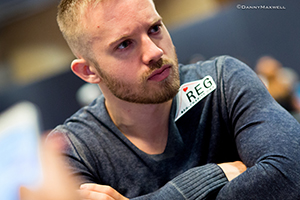 Ladouceur had second pick in the draft and he took fellow Canadian Mike "Timex" McDonald, who is third on the Canadian all-time money list with an astronomical $12,981,820 in earnings. McDonald is a phenomenal talent who cut his poker teeth in the online arena before making the live scene his own. "Timex" still holds the record for being the youngest-ever winner of an EPT main event, having taken the EPT Dortmund title in 2008 at the tender age of 18.
Next on the Nationals' roster is 2014 WSOP Main Event champion Martin Jacobson. The popular Swede is considered one of the very best tournament players of his generation and will ensure his team has an army of Swedish fans when the GPL events kick off. While Jacobson is more reserved than some of the other players drafted by the GPL franchises, there is no questioning his highly-skilled ability at the tables.
Like Pescatori before him, Ladouceur went with keeping the majority of his team from his home country, choosing Pascal LeFrancois as his third-round pick. LeFrancois has $2,577,792 in live tournament winnings, including $635,011 from his 10th-place finish in the 2010 WSOP Main Event. Perhaps more famously, though, LeFrancois posed topless for his winner's photo after winning the $1,500 No-Limit Hold'em event at the 2010 WSOP.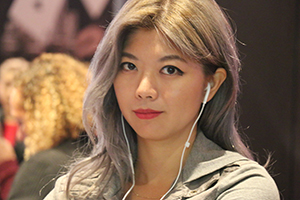 Ladouceur's final pick went to Xuan Liu, which added a female element to the roster. Liu is a superb poker talent with more than $1,600,000 in live tournament winnings and more than $610,000 from the online realm. Liu's addition could be a stroke of genius when it comes to garnering fans for the Nationals thanks in part to Liu starring in the Girl Got Game poker TV show.
So, assuming Ladouceur takes himself, who will the other wild card pick for the Montreal Nationals be? Don't be surprised if Mark Radoja gets the nod. Radoja has more than $2,000,000 in live tournament winnings, is Canadian, has two WSOP bracelets, and a close friend of Jacobson.
Stay tuned to PokerNews as we preview the rest of the Global Poker League franchises.
Get all the latest PokerNews updates on your social media outlets. Follow us on Twitter and find us on both Facebook and Google+!