SportAccord Looking To Accept Poker as a Sport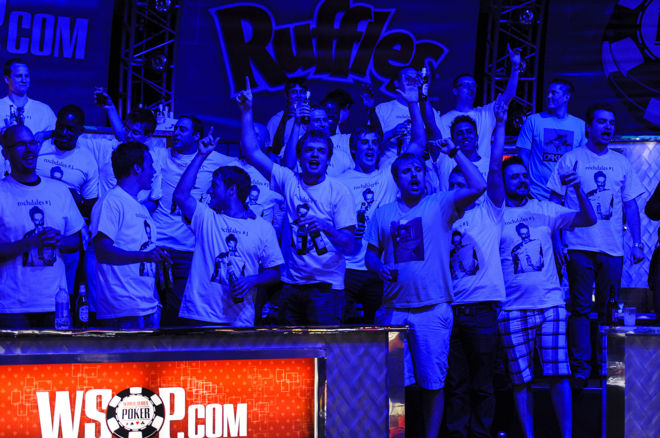 It's nothing more than a pipe dream of epic proportions that poker could one day be played at the Olympic Games, but that hasn't stopped SportAccord from looking to accept poker as a sport.
An umbrella organization for all Olympic and non-Olympic international sports federations, and an organizer of multi-sports games, SportAccord's aim is to promote its members and its members visibility. According to reports, SportAccord is set to accept the International Federation of Poker Match Poker variant as a sport.
In order to be classified as a sport by SportAccord, the following criteria must be met:
The sport proposed should include an element of competition
The sport should not rely on any element of "luck" specifically integrated into the sport
The sport should not be judged to pose an undue risk to the health and safety of its athletes or participants
The sport should in no way be harmful to any living creature
The sport should not rely on equipment that is provided by a single supplier
The second point regarding luck sticks out the most for those of us in poker. This eliminated games such as Texas hold'em, pot-limit Omaha, and other popular variants from being accepted as a sport, but the unique format of the IFP's Match Poker is said to remove the luck element, leaving the results to be dictated by the skills of those playing it.
What Is Match Poker?
Match Poker is the brainchild of the IFP, which they classify as a team sport incorporating regular Texas hold'em. Teams are split across several tables, with one player from each team in each of the different seat positions.
For example, if there were eight teams of nine players, Team 1 would have a player seated at Seat 1 on each table; Team 2 a player in Seat 2, and so on.
Each player starts with an equal number of chips and receives cards to a digital device, which is one of the reasons comparisons have been drawn with eSports. The same cards are dealt at all tables, meaning if the player in Seat 1 on Table 1 receives the
every player in Seat 1 receives the
; the same is true for every other seat.
At the end of every hand, the team's combined chips are compared and points allocated accordingly. The stacks are then reset and a new hand begins.
Match Poker Set for a Popularity Boost
Even if Match Poker isn't accepted as a recognized sport, the game looks set for a boost in popularity thanks to China's Alibaba Sports and Ocean Sports and Entertainment signing a sports partnership in March 2016.
China has long been touted as the next poker hotbed due to it being the most populous nation, but it is also a country where it is technically illegal to gamble. However, as Match Poker does not consider itself gambling, plus if SportAccord accepts it as a sport, Match Poker's popularity could soar and that in itself could be enough to introduce traditional poker variants to a whole new audience.
Want to stay atop all the latest in the poker world? If so, make sure to get PokerNews updates on your social media outlets. Follow us on Twitter and find us on both Facebook and Google+!