Euro 2016 Best Bets and DraftKings Picks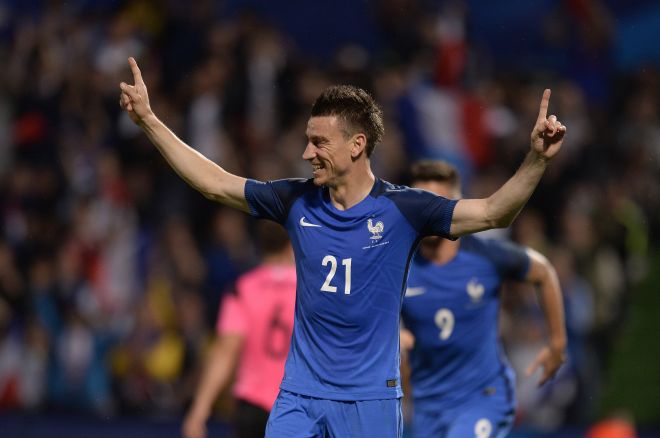 Euro 2016 presents many exciting opportunities to win from home while watching some great games, but only if you are willing to take a chance. In this article, the experts at BookieSmash and FantasyWired look at the best bets and DraftKings fantasy picks to help you win big this weekend.
Friday, June 17th
Italy vs. Sweden
This is the Italy side that has attracted the highest betting odds of any in recent memory, mostly because the quality, on paper, of the squad has gone down significantly from the winning team at Germany 2006. Nevertheless, Antonio Conte is a world-class coach who is getting the best from the players he has, and if anyone can nullify Zlatan Ibrahimovic, it will be Leonardo Bonucci, Giogio Chiellini and Andrea Barzagli.
Czech Republic vs. Croatia
Croatia, not exactly a bookies' favorite for the tournament victory, still has some of the best footballers in the world in its ranks, with the golden duo of Luka Modric and Ivan Rakitic complimented by defenders of the quality of Darijo Srna. The Czech Republic is high on unity but low on inspiration and flair, so expect a tight, counter-attacking game from the Czechs and a more expansive performance from Croatia, who is favorite to win here.
Spain vs. Turkey
Okay, Euro 2012 champion Spain didn't dominate as expected against the Czech Republic, but Vicente del Bosque has updated the squad that bombed at the 2014 World Cup with come classy additions like Alvaro Morata and Nolito up-front. Turkey needs a result here that it probably won't get, after Croatia outplayed Fatih Terim's team in the first game. Expect a Spanish victory and probably a clean sheet.
Saturday, June 18th
Belgium vs. Republic of Ireland
Irish fans were left lamenting a late equalizer for Sweden that spoiled what was looking like a perfect opening game for the boys in green. The next opponent is far tougher on paper; Belgium is FIFA's number-one team in the World Rankings, even if its illustrious players have never looked like winning a major international title.
After a patchy performance by Everton's Romelu Lukaku in the opening loss to Italy, plus a perceived failure of Belgium's tactics to get the best out of Eden Hazard, a shuffling of the pack is likely, with Christian Benteke and Divock Origi waiting for the call up-front. Martin O'Neill has far less choice in his selections for the Republic, and will aim to keep it tight and nick a goal on the break.
Iceland vs. Hungary
Iceland has become the new favorite team of a lot of Euro 2016-watchers, after a superb performance in drawing against Portugal. Cristiano Ronaldo had multiple chances to win the game, but the tiny Nordic team held firm. What's great about Iceland is that Lars Lagerback's side plays a style of football completely different to most other Euro 2016 qualifiers, aiming to press other teams, play long balls for territorial advantage, and frustrate better players.
Hungary is another team that was a surprise qualifier for this tournament, and after a disciplined win over Austria, will fancy its chances of qualifying. Look out for an Iceland team on the attack, and a Hungary side set up to play for a draw. You won't get to see a goalfest, but you will get to see a committed group of tattooed northern-Europeans trying to get their heads on the end of long throw-ins. And what's not to like about that?
Portugal vs. Austria
What would otherwise have been seen as a walk in the park for one of the outsiders for tournament victory, Portugal, has become a tricky-looking must-win match. Austria might have lost surprisingly its first game against Hungary, but the likes of David Alaba, Marko Arnautovic and Marc Janko make the team in red a tough one to beat, albeit inconsistent.
The same could be said for Portugal, whose sole winning strategy is still "get the ball forward quickly and give it to Ronaldo." Teams seem to have worked out how to counter this, so the pressure is on coach Fernando Santos to bring some variety to his players' movements. Nani and Ricardo Quaresma will also have to up their games significantly to beat Austria.
Sunday, June 19th
Switzerland vs. France
This is a game between the host nation, which has grabbed a couple of high-pressure late wins over Romania and Albania, and the team in second, which has a win over Albania and a hard-fought draw with Romania to its name. There has been considerable talk about how France is not firing on all cylinders at these championships, and it begs the question of whether this young-ish team is suffering from an element of stage fright.
France has the quality to get to the final and maybe even win the tournament, and Didier Deschamps' team is already through to the last 16. Switzerland can also take its place if the two neighbouring nations draw. Though there is no reason to believe there is any element of collusion, a stalemate would not be a surprise to anyone.
Romania vs. Albania
In this game between the other Group A teams, unless Romania wins and Switzerland loses, it has to be considered a fight for pride. Albania played well in losing to France, while Romania's players probably thought they had secured a draw against France on the opening day until Dimitri Payet's stunning winner, and defended superbly in the game with Switzerland to deny some gifted attackers.
This isn't going to be a thriller of a match, with both Romania and Albania showing more strength in defence than attack, and with both teams lacking real flair-players to light up the game. Instead, look for a low-scoring match.