How to Make Money Betting on Euro 2016
Stuart Garlick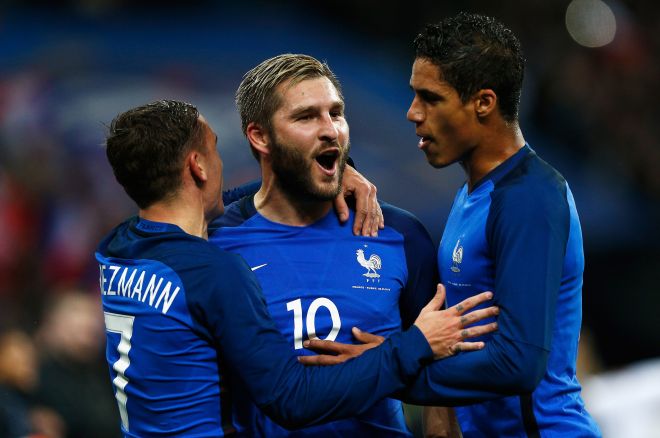 With Euro 2016 just around the corner, that means it's high time you get acquainted with the best ways to make money from the tournament. We've outlined several ways you can win big betting over at BookieSmash, but there is also another way - daily fantasy football. In this article we take a look at the tournament and how you can start making money playing Euro 2016 games on DraftKings.
What is Euro 2016?
Euro 2016 is the latest edition of the European Championships, a tournament that takes place every four years (in the two years between World Cups), and are contested by the European teams that get through the qualifying tournament. In 2016, for the first time, there will be 24 national teams competing for the trophy. This makes for an exciting and varied tournament, but with our help, you can pick a winning team.
How to Play Euro 2016 Contests on DraftKings
Starting at the beginning, DraftKings is a daily fantasy sports website that offers contests in a variety of sports for which players must pick a fantasy team of real players. Those players then pick up points depending on real performances in their real matches. DraftKings offers contests both in large and small leagues which you can take part in, and which give you the chance to win varying amounts of prize money, depending on the size and nature of the contest.
For Euro 2016, DraftKings is offering daily contests, some of which carry very lucrative rewards. It's up to you to decide whether you want to enter a small-scale league with some of your friends, or risk more to go for one of the big prizes. Of course you can enter multiple teams in DraftKings games - meaning you can measure which players are most effective.
The rules of DraftKings daily fantasy football have changed a lot in the run-up to Euro 2016. The biggest change is that you now pick a squad of eight players, rather than a football team of 11. Your squad, or roster, must be made up of a goalkeeper, two defenders, two midfielders, two forwards and one utility player (who can be anyone except for a goalkeeper). This change has come in to simplify the game and attract more casual fans. Euro 2016 will determine how effective the change is.
For more DraftKings Euro 2016 strategy, take a look at these articles at FantasyWired.com:
Which Teams Should I Look Out For?
European Championships are traditionally less predictable than World Cups. Denmark won in 1992 in spite of being a late inclusion, replacing Yugoslavia; Greece, a rank outsider in 2004, won the tournament through solid defence and high-energy play. This time around, although the favorites are very clear, what's equally clear is that there will be surprise match victories and possibly surprise teams going through from the four-team group stages to the latter knockout phase. For potential surprises, take a look here.
Favorites to Win
Spain had a bad 2014 World Cup, but the nation of Real Madrid and Barcelona has won the past two European Championships and the 2010 World Cup. Some of the players from those great teams are no longer turning out for Spain, but when coach Vicente del Bosque can pick from the likes of Andres Iniesta, Cesc Fabregas and Koke, this is a team that should go far.
Italy is shrouded in doubt, with coach Antonio Conte questioned by fans back home who want him to replace certain names in his starting line-up with other picks. In spite of this, the spine of the dominant Juventus team makes Italy one of the favorites to win.
France is the host nation, and with people like midfielder Paul Pogba and defender Rafael Varane approaching their prime, it might be time for Franch supporters to dream of another trophy to compliment the 1998 World Cup and Euro 2000 wins.
Germany won the 2014 World Cup playing some of the most exciting football ever seen, but top goalscorer Miroslaw Klose has not been replaced, so goals are harder to come by. This is still a formidable side, which will produce countless brilliant fantasy football players.
Belgium isn't a team that has experienced international tournament glory before, but it does have Eden Hazard, Thibault Courtois and Romelu Lukaku in a group of fantastic young players who are the best team to come from the small nation.
England may have qualified unbeaten, but it's worth being cautious over its chances of winning Euro 2016. It's never won a European Championship before, and can be defensively vulnerable. Nonetheless, the likes of Harry Kane and Jamie Vardy have been on form for their clubs.
Top Bets to Win Euro 2016 Outright
France: 16/5 with Paddy Power
Germany: 9/2 with Betfred
Spain: 9/2 with 888sport
England: 9/1 with BetVictor
Belgium: 11/1 with Bet365
Italy: 18/1 with William Hill
Remember, it's really easy to bet on Euro 2016. Take a look at the best sportsbooks with which to do so. Best of luck during Euro 2016!