Become a Millionaire This Week Playing DraftKings Fantasy Golf
Stuart Garlick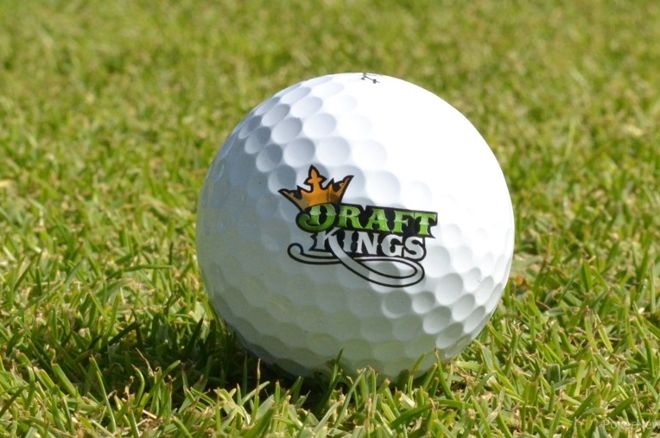 Daily fantasy golf is an emerging game that gives you countless chances to win big cash prizes, none bigger than the Millionaire Maker contest coming up on April 7. DraftKings, which recently launched in the UK, is paying out $4 million in prizes in this contest that costs only $20 to enter, with the eventual winner collecting a life-changing sum of money. In this article we look at the basics of daily fantasy golf and how you can put together a team to beat them all.
Daily Fantasy Golf Scoring
There's a fundamental difference between daily fantasy golf and football - in fantasy golf, you're picking individuals who play for themselves, rather than a team as in football. This means you're not looking at anyone's performance other than the player you pick. Also, as is the case in the first golf major of the year, which begins in earnest on Thursday, tournaments take place over four days, so although we call it "daily" fantasy golf, it really pays to pick players who will perform solidly over all four.
You start with a $50,000 budget - just like in daily fantasy football. With that fantasy salary cap, your job is to get six golfers onto your DraftKings fantasy team. If you've played fantasy football, you'll know how you need to pick a side that is balanced, to make sure you get maximum value from the people you pick., especially if you're going for the Millionaire Maker contest on DraftKings, which carries massive rewards if you do well.
Scoring may initially seem complex, but it is simple once you get used to it, and gives - or takes away - points from your team depending on how each player performs on every hole of every day. At the end of the tournament, you'll get points depending on where your chosen players finished on the real-life leaderboard.
That's not all, though. If you play poker you'll know how a game seemingly, to laymen, about luck and chance is actually all about psychology, and knowing when to play what hand. Golf is exactly the same, and it will be natural to any poker player that golfers will go through peaks and troughs in form. Hence, golfers get rewarded for hot streaks, such as three birdies in a row - meaning that even if your man is down the leaderboard, you'll get payback if he is a comeback king.

Picking Winners for the Millionaire Maker
As an example of a popular player on DraftKings, everyone is going crazy in the media about Jordan Spieth, the 2015 winner, and whether he is in a genuine dip in form, or can recapture the golden streak that saw the young player get right to the top of the tour rankings. Others are talking about Rory McIlroy, and asking if the Northern Irishman has it in him to take the spate of major titles that it seems his talent justifies.
There's also the matter of whether another of the tour ranking-leaders, Jason Day - many bookies' favorite for the win - or a player from the European Tour, like Danny Willett, is a better pick for your team of six. You might also get a surprise challenge from one of the former greats. Phil Mickelson isn't quite the dominant player he was, but he can still rouse himself for the big occasion. Tiger Woods is rated as extremely unlikely to play - but if he does, he's an outside bet to be high up the leaderboard. Alternatively, British cult heroes Lee Westwood and Ian Poulter will look to rekindle old flames.
Any of the golfers above could be inspired by the unique series of challenges posed by this course, and put in the round of their lives. If they do and you pick them, you could be watching as your mates get the rounds in, after they lose out to you in their first DraftKings contest. Study the form-book carefully, look at recent tournament performances, and be very careful not to unbalance your team with too many obvious top picks, and you could be laughing all the way to the bank after winning at daily fantasy golf in this tournament.