How Your Poker Skills Can Help You Win at Daily Fantasy Football
Stuart Garlick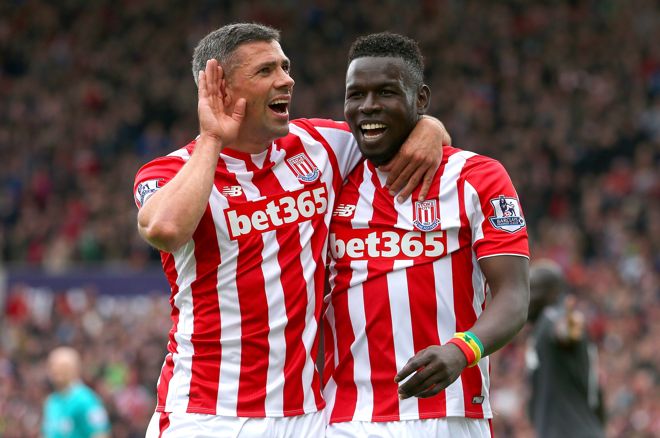 Daily fantasy football might seem like a world away from poker - but actually, the skills needed in order to be winners at both are broadly similar. By being a smart, savvy poker player, you can also play a winning hand when it comes to daily fantasy. I offer my explanation below.

The Main Requirement is Analysis — Not Sporting Knowledge
Although DraftKings and Mondogoal might market toward sports fans, that's not necessarily reflective of who will win their games. Indeed, in the United States, some of the most successful players of fantasy sports games have been those people whose strong analytical skills outstrip their experience in a sport. The people who can read a situation and understand what it means for them, quickly and clearly, are the winners at daily fantasy.
This is why, as a poker player, someone who is used to absorbing large quantities of information and acting on cold, hard facts, you're ideal as a daily fantasy sports player.
The More You Play, the More You Learn, the More You Win
Why do you play poker? The chances are, you're good at the game - or you're getting better each time you play. When you win a game, it gives you a good feeling - the game is rewarding your hard work, practicing and amending your strategy at the table. You love the feeling of winning, but you're also keenly aware that you can only get there through playing game after game, and learning from others.
You're not going to be an instant winner at DraftKings or Mondogoal, either - but as a poker player, you'll understand that, as you get used to the mechanics of the game, you get better at playing it, and "see" more on which you can improve. This isn't to say daily fantasy is based on intuition - at least, not without a framework of knowledge - but as you look at the performance of the players you pick, you'll begin to understand how small fluctuations in form can affect the overall performance of your team. This is the path to winning regularly.
You Understand the Principles of Tournament Play
Daily fantasy sports are all about contests of varying sizes. You might go from a small league with nine of your friends, where you're playing for cents, to a massive competition with thousands of entrants and potentially enormous prizes to the winners. Both of these contests are fun, but you are in them to win, not just to enjoy yourself. The serious poker player understands this.
When you're in a poker tournament, do you go to the table and ask your fellow players what their hands are, and how they're going to play? Not unless you want bad advice, you're not. Similarly, don't ask your friends for tips on who to pick for your daily fantasy team, if you're competing in the same contest. You already know this. You know to trust what you know, but not to give away your own secrets. Instead, for new ideas and strategies, visit us at FantasyWired. We know how to play and win.

Want to stay atop all the latest in the poker world? If so, make sure to get PokerNews updates on your social media outlets. Follow us on Twitter and find us on both Facebook and Google+!