Daily Fantasy Sports Contests You Can't Miss: Sunday, Dec. 28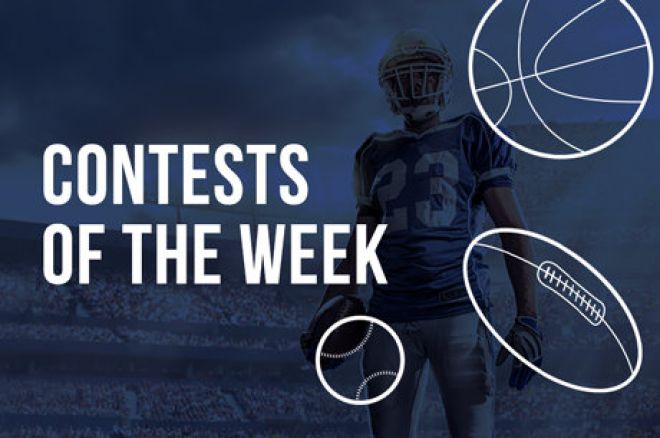 Daily fantasy sports (DFS) continues to explode in popularity. Every week, more and more players jump into the inviting waters of DFS, excited for the opportunity to draft teams in a variety of sports for daily and weekly contests for real money. Best of all, it's 100 percent legal in most locales.
But as they wade into the waters, many players quickly realize the pool is far more vast and varied than they expected. Which DFS sites are the best to play on? Where can a player find a contest that suits his or her needs? This weekend is our last chance to play NFL daily fantasy games this year with a full slate of games. We're all going to be longing for the days of firing away on NFL, so let's make Week 17 count and put some paper in play.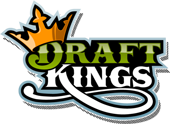 Touchdown Championship: After the $1,500 Main Event of DraftKing's season-ending series last week, the buy-in for this week's big show comes down to a more reasonable $200. This one features a payout structure with $500,000 of the $2 million guaranteed pool going to first. The field will be 11,100 players.
Hail Mary Championship: Mid-stakes players had best hurry because the $12 Hail Mary Championship's field of 47,500 is already about half full. There aren't many opportunities to turn $12 into $100,000, which the winner of this will take down out of the $500,000 prize pool.
Play Action Championship: DraftKing's beloved $2 series culminates with the $250,000 Championship. For the price of a gallon of gas, someone will bank $25,000, but they'll need to beat 143,700 players to do so.
Sign up for DraftKings and receive a FREE ticket to the $2 NFL Playaction Championship with $250,000 Guaranteed!

Sunday Million: FanDuel's weekly Sunday major continues to grow, bumping the guarantee to $2.5 million to go out with a bang this regular season. The buy-in remains $25, and the increase will come from a bigger pool of players, now 114,942. First place now gets $300,000, a healthy $100,000 increase.
Sunday NFL Monster: The Sunday Monster has been fed steroids this week, nearly doubling in size to a $500,000 guarantee. The winner will claim $50,000 for beating a field of 2,777, more than 1,000 more than last week, and the cost is still $200.
Sunday NFL Squib: For the micro-stakes grinder, FanDuel offers the $1 buy-in Squib, which differs from other tournaments as only one entry is allowed. The prize pool will be $80,000 for this one, and whoever tops the field of 91,954 will snag $8,000.
Sign up for FanDuel and compete for huge prizes this weekend!

Red Zone: Twenty players will fire up FantasyFeud's $33 Red Zone, which will pay out $225 to first. The prize pool is guaranteed at $600, so this will surely fill up soon.
Get in on the action by starting an account at Fantasy Feud today!

$5,000 Touchdown: The big draw on Star Fantasy Leagues is the $11 buy-in $5,000 touchdown, which will pay $975 to the winner. The affordable buy-in means their big tournament is accessible to all, and its capped at 5,000 players.
Try Star Fantasy Leagues now to compete in the $5,000 Touchdown.

60K War Room: FantasyDraft has gone to a more standard tiered buy-in system on their big tournaments, the most expensive of which is the $25 buy-in, $60,000 guaranteed War Room tournament. Entries are capped at 1,667 so there's a hefty overlay of nearly $20,000, with first taking $6,000. Max of 10 entries here.
FantasyDraft just launched this month so sign up now and take advantage of the big overlays!

900 Club: ScoreStreak pays the top 40 percent of finishers in their 900 Club, which features a 20-player cap and $250 to first. A $900 prize pool is guaranteed.
Want to try a different type of fantasy football game? Sign up for ScoreStreak here.

The Playmaker: DraftDay's Playmaker is their nod to the small-stakes crowd, with 500 players creating a prize pool of $2,500. The buy-in is just $5.50, and whoever drafts the squad that makes the most plays will pocket $375.
Take your shot at The Double Benjamin by starting an account at DraftDay.