NY Sen. John Bonacic Confused About Assemb. Gary Pretlow Saying Poker Not a Skill Game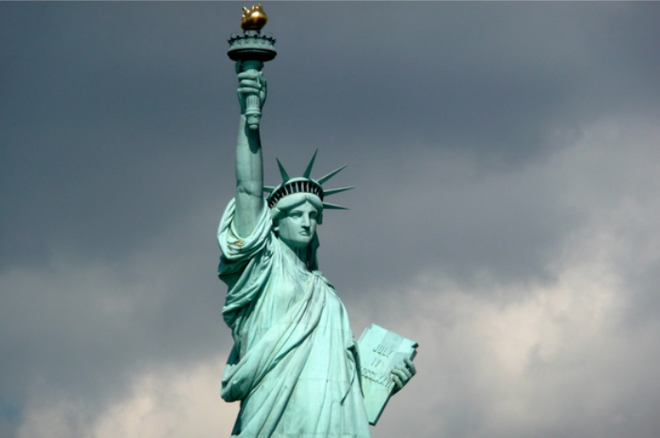 New York Sen. John Bonacic is as confused as everyone else that Assemblyman Gary Pretlow would claim that poker isn't a game of skill after having introduced a bill centered around it being a skill game.
"His argument made no sense to me," Bonacic told PokerNews in a phone interview. "The best hand doesn't always win, and that doesn't happen unless it's a game of skill."
In an interview with PokerNews last week, Pretlow said the reason why he was able to move his daily fantasy sports bill through the Assembly but not his online poker legislation was that he found DFS was not gambling, but could not do so for poker.
When asked about the comments in a local television interview, Pretlow repeated and expanded on his arguments for why poker did not qualify as a skill game. The reason why the skill issue is paramount in New York is that the state's constitution puts in place limitations on gambling that are waived for games of skill.
Bonacic authored the Senate bill to license and regulate online poker that passed by a 53-5 vote on June 14, two days before the legislature was scheduled to end its regular session. He hoped that Pretlow, his counterpart as chairs of committees on racing and wagering, would be able to move the copy of the bill that he introduced in the Assembly.
"When I asked him if he was going to move the bill, he said he didn't know," Bonacic said. "He never said to me what he told you."
Pretlow got his daily fantasy sports bill passed in the final days, but made no attempt on poker.
"He could have just said that he didn't have support this time to get it to the floor," Bonacic said. "That would be better than what he said. Why say that when the bill is not going to change? I don't know how he is going to backtrack, unless he says he spoke to a lot of poker players and changed his mind."
As noted in the text of the bills, a New York federal judge even defined poker as a game of skill in a 2012 ruling.
"There is in-depth analysis that shows poker is a game of skill," Bonacic said. "There's been statistical analysis of 103 million hands played on the PokerStars website, and 75 percent of the time the winning hand was determined by all hands folding prior to final showdown, with the best hand winning in only half those cases. These are games of knowing percentages and measuring the people you're playing against. When a hand goes all the way to the end, the best hand only wins 42 percent of the time because the real best hand folded before the last card came out."
Bonacic's handle on the mechanics of poker make it seem like he's had experience on the felt, but he says that's not the case.
"All my people in the racinos said this will help us, so as chairman I did the bill," Bonacic said. "It's not do or die for me if this goes up or down, but if we're going to have legal commercial gaming in New York then online is just the next logical step. It's what Millennials do."
The state's nine racinos and four casinos-to-be sent letters to the legislators indicating that they wanted online poker, which is estimated to provide $33 million to $45 million in tax revenue for the state in the first year.
Bonacic said he believes the real reason online poker didn't move in the Assembly was that the branch's leadership, specifically Speaker Carl Heastie, didn't want to have so much gaming expansion at once. So why did daily fantasy sports get passed over online poker?
"Because 3 million people in New York want it," Bonacic said. "It's an election year, do you think the state is going to piss off all of these Millennial voters?"
Poker Players Alliance executive director John Pappas told PokerNews that poker players made 10,000 contacts to New York lawmakers during that final week of the legislative session. While that number is impressive on its own, FanDuel CEO and co-founder Nigel Eccles said that New Yorkers sent more than 100,000 emails plus made thousands of phone calls to legislators.
"I hope the poker players chime in," Bonacic said.
As was Pretlow despite his concerns, Bonacic is optimistic that online poker legislation gets approved in New York during 2017.
"This is money we're losing for New York," Bonacic said. "It would create more jobs and generate more money for racinos, while also providing consumer protections. I don't know how we can not do it."
*Image courtesy of Ilya Klimanov/FreeImages.com.
Want to stay atop all the latest in the poker world? If so, make sure to get PokerNews updates on your social media outlets. Follow us on Twitter and find us on both Facebook and Google+!