Tips to Win Satellites to the Borgata Poker Open and the PokerNews Cup on BorgataPoker.com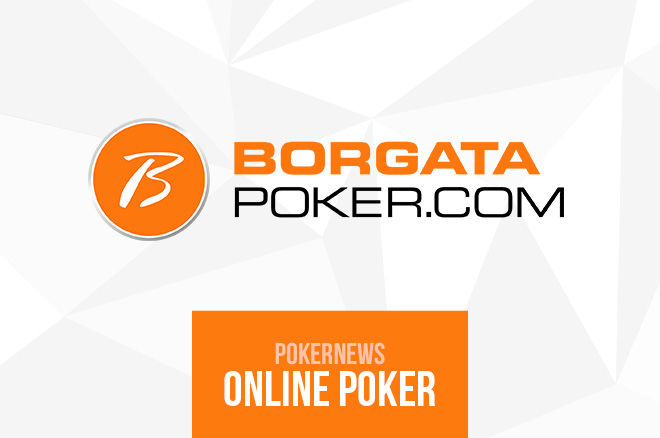 Just around the corner in September, the 2016 Borgata Poker Open and the first-ever PokerNews Cup in the United States will kick off at the Borgata Hotel Casino & Spa in Atlantic City, New Jersey.
The 2016 Borgata Poker Open features 19 exciting events, highlighted by the six-day $3,500 WPT Borgata Poker Open Championship taking place from September 18-23. At the same time, the two-day $2,150 PokerNews Cup will be held on September 20-21.
While the buy-ins for these tournaments could prove to be too expensive for you, we have some great news. Not only does the Borgata Poker Open feature many other tournaments feature much lower buy-ins starting at just $270, but you can also win a seat to these and many other great events on the schedule in satellites and sub-satellites starting at just $5 at BorgataPoker.com.
The satellites have just kicked off and can easily be found in the BorgataPoker.com tournament lobby. To give you a little help, here are our top five tips on how you should approach these tournaments for your best chance to be heading to the events of your choice for pennies on the dollar.
1) Accumulate Chips
Accumulating chips might sound like an obvious piece of advice in any tournaments, and it's true. However, in satellite tournaments the goal is to accumulate just enough chips that you need to survive to win one of the target prizes, whereas in a a regular tournament you want to keep accumulating chips to give you the best chance at winning first place.
Our advice is that in the beginning stages in a qualifier to play as if it was a normal tournament, however, once you start getting deeper to set a goal as to how many chips you will need to secure a seat rather playing for a stack worthy of first place.
2) Avoid Unnecessary Shoves
In a normal tournament, the chip leader is typically opening with a wide range of hands from every position. However, this isn't always the case in satellite tournaments.
Many experienced players that have built up a healthy stack understand that they have either already secured a seat or are close to doing so. In these cases, they are typically looking for low variance spots to increase their stack and not opening as wide as they would normally do.
If you see a big stack open deep in a satellite, this could mean that they are very strong. In a normal tournament it might make sense to shove with marginal holdings in an attempt to steal the pot before the flop, however, this can mean disaster more often in a satellite where if you are doing this against a big stack he or she is more likely to call.
3) Don't Be a Hero
If you already built up a big stack in a satellite, you should avoid big variance spots which can potentially put your stack at risk and your hopes at a seat go away.
Even if you have pocket aces, you should be folding if you already secured a seat. You don't have to be the hero on the table to end the satellite as it's your job to just win a seat which you have already done. Let one of the other players do the dirty work rather than even take a small chance at putting a dent in your stack.
4) Understand Where to Bully
Not always does a satellite tournament go your way. Often you will find yourself with an average or below average stack in the mid and late stages of the tournament in desperate need of accumulating chips.
Unlike our previous advice, in these situations you should understand which players are playing super tight that you can bully by stealing blinds before the flop and which players are playing super loose that you can also take advantage of by three-betting.
5) Winner Takes All
Sometimes a satellite or sub-satellite will be in a winner takes all format with just one seat being awarded to a targeted tournament. In these cases, you should avoid all our previous advice and just play to keep accumulating chips.
What's great about these tournaments is that you also don't need to worry about ICM or other factors and just make moves on the virtual felts you feel will help you win chips.
Need an Account?
The only place you can play online satellites into the Borgata Poker Open and the PokerNews Cup is on BorgataPoker.com. If you're not already playing at this amazing online poker room, you can get started with $20 free on the house, which is sure to come in handy for the $5 sub-satellites.
Giving away free money is not something most online poker rooms will do, but rest assured that this one requires absolutely no deposit required.
Getting your hands on $20 for free couldn't be any easier. Simply create your free BorgataPoker.com account today to be instantly awarded a free $10 in cold hard cash and another $10 in bonus money without dipping into your wallet to make a deposit!
If you are looking for something even more, go ahead and make a deposit since doing so will grant you a generous 100 percent bonus up to $600!
Remember, you can only qualify via online satellites into the Borgata Poker Open and the PokerNews Cup at BorgataPoker.com. Sign-up to BorgataPoker.com today to get started!
Get all the latest PokerNews updates on your social media outlets. Follow us on Twitter and find us on both Facebook and Google+!