Brandon Shane Moved to NJ to Play Online Poker, Looks Forward to the Borgata Poker Open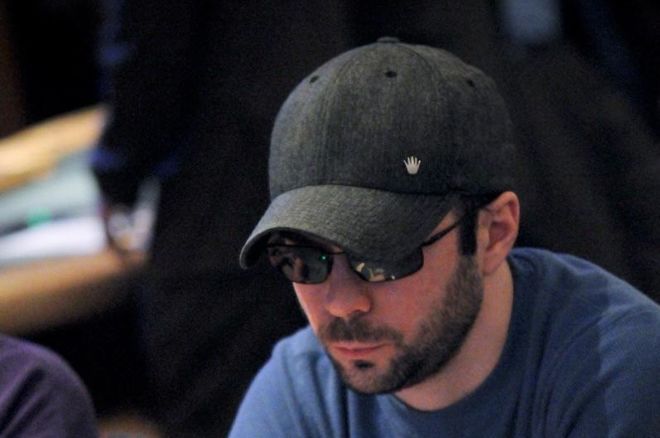 Brandon "shanetrain22" Shane was a well-known American online poker tournament grinder before Black Friday rocked the world on April 15, 2011. Many American poker players were left in the dark when the biggest online poker networks in the world were permanently blocked by the US Department of Justice from offering services to players in the country.
Shane explained that due to being staked for his tournaments, the effects of Black Friday were not as big as it was to other players who either were left without a source of income or moved on a full-time basis out of the United States.
"I was mostly a mid-stakes grinder before Black Friday and was backed, so I wasn't making a ton of money at that point," Shane said. "After Black Friday, I continued to play poker, but on gray market sites and did very well there as the games were quite soft. Moneywise, I wasn't affected nearly as much as some of the higher stakes guys, so Black Friday wasn't actually too awful for me."
Part of the reason Shane wasn't affected as much as some of his peers is that around the same time Black Friday hit, he began getting involved in coaching on a large scale for a large international MTT stable.
While coaching, he did all he could to improve his game without leaving the country.
"I was also being coached by a great high-stakes cash player, so I was able to continue improving my game even without the ability to play on PokerStars, Full Tilt, etc. from the U.S.," he said.
While more opportunities would have presented themselves to Shane as an online poker player if he left the United States, he had personal reasons to stay around his home in Columbus, Ohio. However, Shane did share that he traveled to Canada quite a bit for some of the bigger poker festivals including the Spring Championship of Online Poker and the World Championship on Online Poker (WCOOP).
"I was also in a fairly serious relationship at the time," Shane explained. "So for this and all the reasons I mentioned, I didn't feel the need to move outside the U.S."
Two years after Black Friday, New Jersey became the third state to permit legal and regulated online poker across a variety of licensed online poker rooms including BorgataPoker.com. During the past year, Shane moved to New Jersey to take advantage of the currently online poker climate in the state since he no longer had anything serious to tie him down to Ohio.
"Eventually I started transitioning to small-and-mid-stakes cash games and was doing pretty well at them, though I was never super confident when it came to payouts, etc. on unregulated U.S. sites," Shane said. "People started complaining all the time about cashouts taking several weeks and I had one or two issues with it as well. At the same time I was talking to a handful of friends who lived in New Jersey and they were doing quite well playing both cash [games] and tournaments there. So I decided I would give it a try. At this point I was single and most of my family had moved out of Ohio. So while I obviously missed my friends there, I decided it was still probably the best thing for me to at least give it a try."
Shane, who now calls Hoboken his home, appears to be very happy with his move to the east coast despite there being less liquidity on regulated online poker rooms in the Garden State when compared to those offering games around the world.
"While the traffic is relatively low, the cash games are solid," Shane said. "There's some fairly strong regulators at the tables, but I'm friends with several of them, which just adds another competitive element for me. When I first got to NJ, I played very few tournaments as I really wanted to focus on acclimating to the cash game. However, as I look back on it, I probably should've been playing tournaments every Sunday as well as there's a handful of very high-value tournaments. I'm making sure to do that more now. Compared to players competing on sites available to the rest of the world, the average skill of the players is significantly worse in both cash games and tournaments. This makes playing for smaller prize pools a bit easier to stomach."
Despite not living in the Garden State until recently, Shane has visited the state's most prestigious poker room at the Borgata Hotel Casino & Spa a handful of times. He explained that the options at Borgata were so much better than those at his local casino in Ohio, even without special poker festivals running.
"Before moving to NJ, I visited Borgata maybe three times over the course of several years," Shane said. "I always loved the venue and the tournaments, but the added travel and hotel expenses made it a bit less attractive to me. Now that I live in Hoboken, it's just a two hour drive so I don't plan on missing any of the World Poker Tour (WPT) events or other big tournaments held there. Plus the tournaments are far better than anything in or near Columbus, Ohio. The Columbus Hollywood Casino held basically zero reasonably sized buy-in tournaments. The World Series of Poker circuit events in southern Indiana, a three hour drive or so, at least had a $1600 main event, but the fields were so small that it always just felt like a hassle and not really worth the time. Now that I'm close to Borgata I'm going to take full advantage of the great events they have to offer."
Shane credited tournament director Tab Duchateau as one of the main reasons he loves heading to Borgata.
"Borgata events get some of the biggest fields and prize pool guarantees in this part of the U.S.," Shane said. "Plus Tab Duchateau does a really nice job running things. Those are the main reasons I'm always happy to make the two hour drive from Hoboken to Atlantic City any time they're running a series."
Shane will have the opportunity to do just that, as the 2016 Borgata Poker Open is heading back to the casino for more than two weeks of poker tournament action from Sept. 6-23. The schedule features 19 tournaments highlighted by three events with at least a $1 million guaranteed prize pool including the six-day $3,500 WPT Borgata Poker Open Championship taking place from Sept. 18-23.
The Borgata Poker Open is also making history by hosting the two-day $2,150 PokerNews Cup Sept. 20-21, the first of its kind ever to take place in the U.S.
At a minimum, Shane plans to play both the $3,500 WPT Borgata Poker Open Championship and the $2,150 PokerNews Cup. While he will not likely be playing many satellites, if any, he shared how players can get in for much cheaper than a four-digit buy in to these two events.
"I know Borgata's online site, BorgataPoker.com, is running various satellites for the PokerNews Cup and other events on the schedule, so anyone who's looking to play a bigger buy-in event should certainly check those out.
Shane also said that he is always happy to see new tournaments at Borgata. He is especially excited that one of them happens to be the PokerNews Cup.
"I'm always happy to see more tournaments added to already solid schedules like the ones Borgata organizes," Shane said. "I know in years past the PokerNews Cup has created some solid prize pools, so I'm hoping it'll be the same this time around."
For those of you that plan to visit Borgata for the first time during the poker festival, Shane has a quick tip of where to eat if you get the late-night munchies.
"I'm a big fan of Noodles of the World," he said. "It's open late and it always hits the spot after a long day of playing."
Get all the latest PokerNews updates on your social media outlets. Follow us on Twitter and find us on both Facebook and Google+!