Crazy Eights: Eight Random Questions with Nicolau Villa-Lobos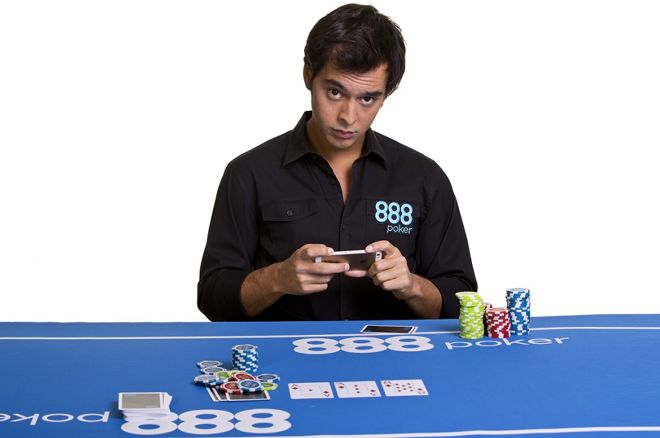 888poker ambassador Nicolau Villa-Lobos is sixth on Brazil's All Time Money List and has raked in $1,194,946 total in live earnings.
He recently answered eight of PokerNews' random questions by email.
1) When you were younger, what did you want to be when you grew up?
Football player! No doubt about it.
2) What's the most embarrassing thing you've done on a football field?
Hmm I think fighting. It is so stupid to fight during a game.
3) You say patience is key when participating in poker tournaments. Name one time you really lost your cool.
Exactly the time I said in the last question. It was in the finals of the university championship, and I totally lost my mind when I suffered a foul and started the fight. We both received red cards.
4) You have family in Germany and are from Brazil. If you could live anywhere in the world, where would it be and why?
If I had to live the same life I do nowadays - this means traveling a lot and playing live tournaments all the time - probably somewhere in Europe where I could do this more easily. Barcelona is probably my first option.
On the other hand, I would love to live in Australia. It would be the perfect balance between playing poker and living. And last but not least, if I could just live and focus less on poker, the north of Costa Rica would be my place: Surf all day, start a family with my girlfriend, etc.
5) Your father was a guitar player and your grandfather was a maestro. What sort of music do you listen to and why?
I've listened to every genre during my life. You can name anything and I had my phase listening to it. But nowadays I think I've become like my father, just enjoying some rock and roll. From the '60s to today, it doesn't matter.
6) What's something few people know about you?
No idea about this one!
7) What's your favorite extreme sport or one you have actually tried?
Not sure if surfing and snowboarding are considered extreme sports, but if yes, those are my favorites. On the other hand, I hate heights. No jumps, no flying and all that crazy stuff.
8) You played chess as a kid. How do you think that affected your poker game?
I loved to play chess with my father when I was a kid, and I remember the first time I induced him to make a move that I wanted. Chess is about levels of thoughts, just like poker. When I understood this, things became clear in my head.