Dreams of a California Online Poker Bill Passing in 2016 Are Dead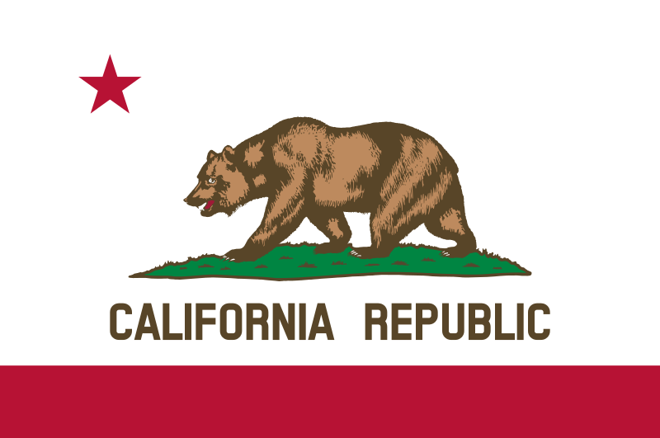 Efforts to legalize and regulate online poker in California for 2016 officially died Wednesday with the end of the state's legislative session. While legislation overcame one seemingly insurmountable roadblock to progress further than the issue had in eight previous years discussed in the state, it fizzled out in a perplexing way, leaving a sour aftertaste that could linger into next year.
As the bill came down to the wire in August, seemingly the only issue standing in the way of its passage was what suitability standards to include. A tribal coalition led by Pechanga and Agua Caliente wanted a steep 10-year ban against PokerStars and its parent company Amaya Gaming for previously operating in the state. PokerStars and its in-state partners that include the Morongo and San Manuel tribes along with the Commerce, Bicycle and Hawaiian Gardens cardrooms, wanted suitability issues left up to the regulators but were hesitantly willing to accept a soft 5-year penalty that could be wiped out with a $20 million payment to the state to support passage in the Assembly.
That is where Assemblyman Adam Gray's bill stood after passing the Appropriations Committee in June, marking the furthest a fully fledged online poker bill had ever advanced in California. Then Gray flipped the script on Aug. 17, introducing amendments that would institute a five-year ban for companies that took wagers in the U.S. after Dec. 31, 2006.
The Not-So-Great Compromise
The hard five-year ban was presented as a potential compromise, but it wasn't the result of negotiations between the two coalitions. The amendments were not brought to the PokerStars side for discussion or approval before being entered.
"To suggest that the amendments are the result of some sort of compromise I don't think is accurate," said John Pappas, director of the Poker Players Alliance. "It was not the result of various stakeholders coming to the table with Assemblyman Gray, hashing out their differences and saying this is what I'm willing to give and this is what I'm willing to take."
Here's a dictionary definition of compromise: "An agreement or a settlement of a dispute that is reached by each side making concessions."
There was no agreement or settlement made here, though the Pechanga coalition did seemingly make a concession on its previous position of PokerStars never being allowed to participate in California. Even that is in question.
The wording of the amendments created two unsuitable categories: "covered person" referring to someone who owned or has acquired an online poker company that operated in the U.S. after Dec. 31, 2006, and "covered assets" as things used in connection with operating online poker sites in the U.S. in the same period. Those in the first category are not eligible to be found suitable for a license until 2022, however there is no date listed to lift the ban for those using covered assets.
Keith Sharp, a lawyer who represents the cardrooms in the PokerStars coalition, believes this was an intentional attempt to slip in a lifetime ban under the radar. He noted that the language was lifted almost verbatim from Nevada's statute that put PokerStars in a five-year penalty box, but that the Nevada statute did specify an end to the ban for use of covered assets.
"It's pretty clear to us that very craftily it has a ban on Amaya/PokerStars in perpetuity," Sharp said.
PokerNews attempted to ask a Pechanga representative if it meant to offer a five-year and not lifetime ban, but had not heard back at time of publication.
Why the Change?
For the previous two years, Assemblyman Gray had spoken publicly at hearings indicating that suitability issues should be left to regulators, that legislatively prohibiting one company could violate the constitution, and that the period between the passage of the Unlawful Internet Gambling Enforcement Act in October of 2006 and the Department of Justice decision in December of 2011 that allowed for states to regulate online gaming was a gray period.
At an informational hearing in his Assembly Governmental Organization Committee last year, Gray said: "This isn't about creating competitive advantages. If our suitability standards in current law are inadequate, which means people are running gaming establishments not of the highest character, we need to strengthen those laws."
In June of this year, Gray added suitability language in an attempt to find a compromise between the coalitions that would allow for a bill's passage. The proposal worked on with Appropriations Committee chair Lorena Gonzalez, created a five-year penalty for companies that operated in the U.S. between the end of 2006 and end of 2011 that could be circumvented by paying a $20 million fee to the state.
Agua Caliente chairman Jeff Grubbe called the $20 million penalty a "get-out-of-jail-free card" at a committee hearing, though PokerStars has never been convicted of any wrongdoing.
Amaya/PokerStars also didn't like the suitability language that used a date around the passage of UIGEA to create a penalty but was willing to support the bill in the Assembly and try to address those issues in the Senate.
UIGEA in its opening lines states that the act does not establish what is or isn't illegal gambling. PokerStars' stance was that online poker was not illegal gambling, and there were no state or federal statutes that covered online poker.
"This idea that UIGEA somehow changed the game isn't true," said Eric Hollreiser, vice president of corporate communications for Amaya/PokerStars. "To use that arbitrary date to say anyone operating after it is acting illegally doesn't hold legal water. It's not just legally faulty but unconstitutional because it provides penalty without due process and specifically targets one company."
At the June Appropriations Committee hearing, Gray recognized that argument: "In the bill, as amended here in committee, any operator blatantly operating illegally is unsuitable. That is post-2011 when we had absolute certainty. There was a gray period between 2006 and 2011, and if you operated during that period that's where the potential for a five-year penalty box or $20 million comes into play."
But in August he added an amendment that required a five-year ban for operating in what he had previously called a gray period.
"Quite frankly, I think he sought to push the bill without the hard ban and wasn't getting any success, so he thought he'd try to push the bill with it, and obviously didn't have any success," Pappas said. "I think it leaves a much larger philosophical question about what is doable in California. The most recent episode showed that putting in a bad-actor provision doesn't help advance the bill, so the question everyone should be focused on is what would help advance the bill. It's a very open question that I don't think will be answered anytime soon."
What if it had Passed?
If by some miracle the online poker bill as amended in August was passed by the Assembly, Senate and signed by the governor. Would we be playing online poker in California next year? Not likely.
"It has all the classic earmarks of a bill of attainder, trial and conviction by legislation," Sharp said. "I think it would have been subject to challenge. Whether that challenge would be brought by our group or someone else I can't say, but it would have been right to be challenged as unconstitutional."
With the slow pace at which court cases can move — USC fans know that former running backs coach Todd McNair's lawsuit against the NCAA regarding allegations made against him in the Reggie Bush investigation has been ongoing for more than five years — particularly when it comes to issues of constitutionality, this could have delayed online poker in California for a long time. Even if the verdict came back upholding the five-year penalty, it could have already been 2022 by the time it was decided.
A bad-actor clause is almost certainly going to legally delay online poker unless it is one the PokerStars coalition is willing to accept for business reasons.
However, a bill not containing a bad-actor's clause wouldn't mean that PokerStars would avoid penalty. Regulators could decide to ban PokerStars from participating in California for five years.
"I don't pretend to believe that a California casino commission will absolutely find us suitable, but that's who we'd like to spend the time and effort to investigate us rather than the legislature," Hollreiser said. "It seems to me if you're really worried about bad actors, take the fight to where it ought to be, and that's the people who every day have the ability and authority to decide that sort of thing. We've never said there shouldn't be judgment made in California on who are suitable operators."
In Nevada, the five-year penalty was imposed by regulators, not the legislature. Other states that are currently looking at online poker, including Pennsylvania, New York and Michigan, have not considered PokerStars' suitability to be a legislative issue. PokerStars is the most licensed online poker site in the world.
"Where it is an issue is where you have a politically entrenched competitor doing everything it can to stop you from getting into the market," Hollreiser said. "The reason why it's not an issue in most other states is they look at the exhaustive investigation that the New Jersey Department of Gaming Enforcement went through, where we arguably paid a pretty heavy price that could have been fought, but there was a decision made that with certain changes the New Jersey DGE found that we're suitable."
What's Next?
For much of the year, the PokerStars coalition was able to call the Pechanga coalition obstructionists standing in the way of people in California getting consumer protections to play online poker. In the last month, that was turned upside down.
Maybe that's not such a bad thing. Both sides have now shown that they have the power to block a bill they don't like from passing, leaving compromise as the only option. And Assemblyman Gray has shown he is willing to take either side to get a bill passed that does provide consumer protections and revenue for the state.
There was a significant amount of progress made in 2016. Entering the year, the participation of the horse racing industry seemed like an even more insurmountable obstacle with the Pechanga coalition than suitability standards. Hostilities between the tribes and tracks dated back 15 years, but Gray introduced an annual stipend for horse racing to give up its right for a license that was in the end-of-session bill that Pechanga supported.
And even if the Pechanga and PokerStars coalitions remain far apart on the proposal of the five-year penalty, Pechanga took a significant step toward compromise in moving away from its demand for a lifetime ban.
However, there was also an ugly side to online poker discussions this year that could affect what happens going forward. In June when the Pechanga coalition was livid at the bill moving through the Appropriations Committee with the $20 million fee for PokerStars to be considered for a license right away, Gray brought a sergeant-at-arms to a meeting with the coalition and recited criminal codes dealing with threatening a legislator.
In the time between when chief of staff Hager told the Los Angeles Times on Aug. 17 that the amended bill should secure a two-thirds vote in the Assembly and when the vote was proposed to be held on Aug. 22, there was a report in the Times that Pechanga had recently hired the company of Gray's father-in-law, former Rep. Gary Condit, to lobby on another issue, in addition to a very personal allegation against Hager in the Los Cerritos News.
For all the effort he put in to have an online gambling bill closer than ever before to getting an Assembly vote in California, creating a solution to one of the two issues holding back passage, Gray was attacked from both sides. He'll have a difficult decision on whether it's worth the hassle to continue fighting on this issue.
"I think Assemblyman Gray deserves a lot of credit for carrying this issue as far as he did," Pappas said. "Ultimately, he was trying to get a bill passed and he ran into two very dug-in factions that weren't going to give ground. I'm hoping that this whole episode hasn't soured him on supporting good policy in the future. I think everyone will retreat, lick their wounds and see what makes sense for 2017.
"Hopefully the opposing sides can really sit down and hash out the issues to come up with some sort of agreement. Until that happens, I don't see this happening in California, and from a consumer standpoint that's the biggest disappointment."
---
Be sure to complete your PokerNews experience by checking out an overview of our mobile and tablet apps here. Stay on top of the poker world from your phone with our mobile iOS and Android app, or fire up our iPad app on your tablet. You can also update your own chip counts from poker tournaments around the world with MyStack on both Android and iOS.
---