The Top 25 Best Poker Faces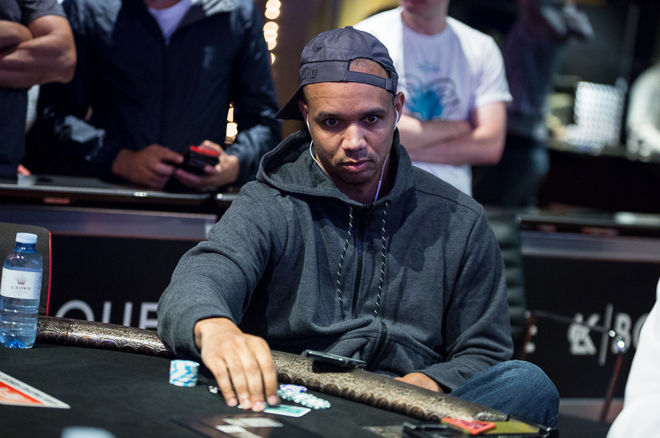 Poker faces became a popular fad with Lady Gaga's popular song, "Poker Face" in 2008, but they've always been a thing in the poker world.
In fact, on a related note, Lady Gaga was apparently invited with Jay Z to try her hand at the Irish Poker Festival hosted by Ladbrokes. They never showed up, but that's neither here nor there.
A study from Harvard in 2010 showed that the stone-faced, no smile tendency of many poker players is less effective than if you had smiled, looked excited and acted trustworthy when bluffing. All you untrustworthy folks better change up your game face. Also, facial recognition software and televised events kind of killed that concept.
Whether gawking over the seriousness of an incredible straight face or joking about the ridiculousness of a really dumb-looking response from a poker player at the table, PokerNews decided it was time to come to some sort of consensus (in no particular order).
1. Phil Ivey
Deep, piercing stare.
2. Phil Hellmuth
Keeping it real with the dark shades.
3. Liv Boeree
Staring into my soul. When considering this play, I like to think this aloofness is in response to some clean, old-fashioned poker angle shooting.
4. Mike McDonald
Placing fear in the hearts of millions (and trying to at the same time think of all the full house poker slang).
5. Greg Raymer
A posture of poise.
6. Tom Dwan
A little squirrelly but also just a little villain-y. This is the face of someone who may be poker limping for a week.
7. Daniel Negreanu
It's almost a frown…Maybe it's because he lost the pot.
8. Vanessa Selbst
It takes a lot to look this unenthused.
9. Lucille Cailly
She does not look thrilled.
10. Pius Heinz
Can't always tell where exactly his gaze is going.
11. Dennis Phillips
He looks like he's had a really tough day. Somebody give this guy a hug.
12. Leo Margets
A look of quiet surprise.
13. Scott Montgomery
Dead pan.
14. Aaron Jones
Watch as his fate flashes before his eyes.
15. Peter Eastgate
The many faces of entertainment.
16. Jackson Genovesi
Acting like a real moneymaker, #amiright?
17. Daniel Dvoress
With that posture and that focus, who'd have thought he started online?
18. Doyle Brunson
When you've got a hat like that, who can see your facial expressions to begin with?
19. Vanessa Rousso
Purse those lips.
20. Gus Hansen
Consistency is key.
21. Johnny Chan
If you can't see the eyes, does that affect the poker face game fairness? Can we even judge? Well, of course we can.
22. Jennifer Tilly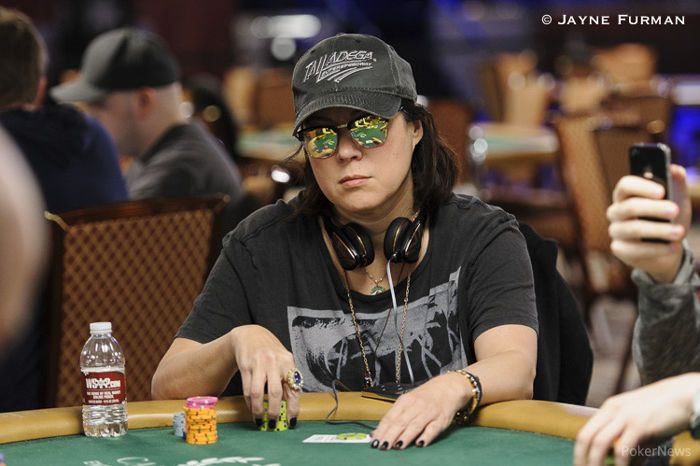 Get at 'em with that reflector glare.
23. George Danzer
To what heights can we take our poker staring contest? Start with the hair.
24. David Paredes
Occasionally crushing dreams with his gaze.
25. Ben Lamb
Fierce.