David Einhorn Lives For the Moment at One Drop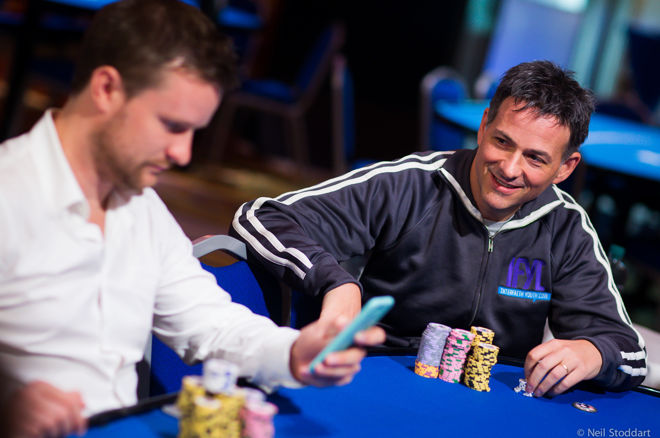 In the inaugural $1,000,000-buy in Big One for One Drop back in 2012, David Einhorn finished third for $4,352,000 and he donated all that money to charity. Two years ago, in 2014, he participated in the second edition of the event in Vegas but only for a short time. Now he's back, playing in the third Big One for One Drop.
PokerNews spoke to him during the dinner break.
"The last time I played in the Million, I didn't last more than a couple of hours," he said. "So I'm happy to still be here with chips at the dinner break; this is a big improvement."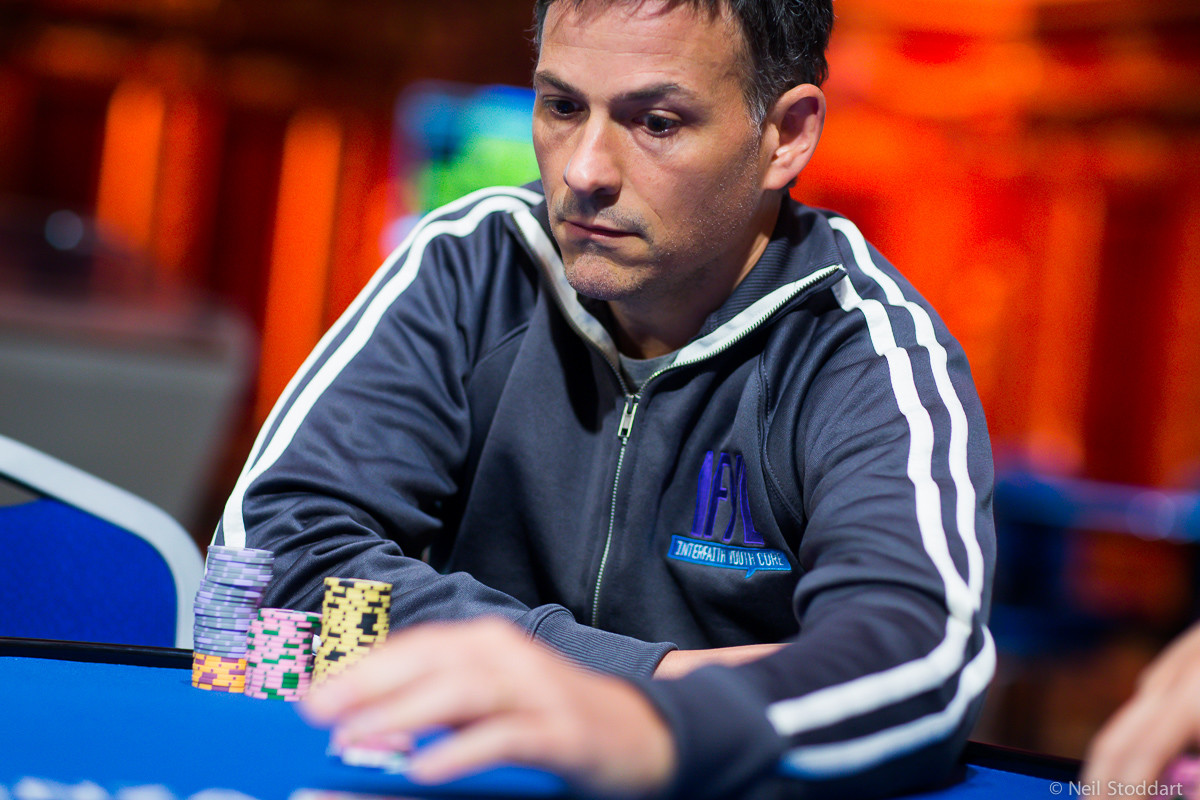 he American is battling with the likes of James Bord, Cary Katz and Andrew Pantling. He's doing well considering he had gone into the break with a well-above-average stack.
"I'm very well and I'm having a good time so far," Einhorn said.
For quite some time, it wasn't likely he was going to be here.
"I didn't think I was going to get to play because my calendar is a little tough sometimes and it just seemed unlikely that this weekend would work," he said.
In the end, a couple things broke his way, time cleared up and he made the last-minute decision to come play. He's again playing for charity, all of his winnings will go to Interfaith Youth Core.
This time, there's no professional players around, but that doesn't mean he's leaning back and taking it easy.
"I find I need to respect all of the players because it's a tricky game and things can be very volatile," Einhorn said.
Einhorn has a coach on the rail; Vanessa Selbst watches each and every hand. Every now and then Einhorn gets up and the two talk strategy.
"I have a wonderful coach; Vanessa is absolutely first rate," he said. "She's sitting watching the table and giving me pointers and I feel like it's really helping my game."
Anytime I win a pot, I'm usually very thrilled.
This isn't the first time Einhorn has had some help on the rail.
"Actually, over the last few years, every year I've gotten a coach and I rotate to learn new things from top people with really good perspectives," he said. "What's really nice is, because I play for charity, most of the time people are very happy to work with me and so I've gotten some very good help over the years."
Earlier, Einhorn found himself in a pot with Pantling where the latter lead all the way, only to face a river raise by Einhorn.
"That was a fun hand," Einhorn said cracking a smile. "You wait a long time to pick up a hand like that with a flop and turn like that. And then have a person bet into you... I enjoyed that very much!"
The thrill of the river raise and Pantling mucking his aces face up are the kind of moments that do it for Einhorn.
"Anytime I win a pot, I'm usually very thrilled," he said.
For more live updates on the €1,000,000 Big One For One Drop, check out the PokerNews live reporting section.
Everybody needs an account at one of these online poker rooms! They're the biggest, the best, and we get you the best poker bonuses. Check out our online poker section for details on all the online poker rooms around.