Little By Jonathan Little: Growing The Game at the PokerStars NJ Festival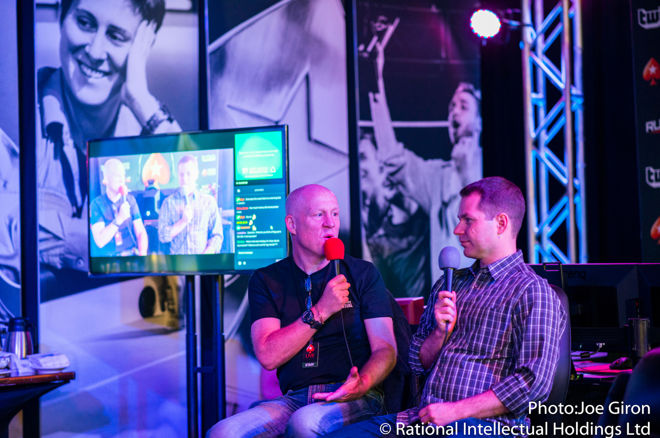 By all accounts, Jonathan Little is one of the most successful live tournament players in the history of the game. He's got $6,388,782 in live tournament earnings, built largely before high roller events really skewed earnings numbers in poker, and two World Poker Tour titles that helped him earn WPT Season VI Player of the Year honors.
Of course, he still plays regularly in high-stakes tournaments around the globe, but these days, a lot of his time is spent making an effort to grow the game and help those who want to get better at it.
Little does this through a number of different avenues, including writing a number of bestselling poker books like his well-received Jonathan Little's Excelling at No-Limit Hold'em series, Strategies for Beating Small Stakes Poker Tournaments and Jonathan Little on Live No-Limit Cash Games. He also blogs regularly on his own JonathanLittlePoker.com site, coaches players through poker training websites including PokerCoaching and FloatTheTurn, streams his play on Twitch and even pens regular strategy articles right here on PokerNews.
On the second day of the PokerStars Festival New Jersey, those efforts went live on Twitch again, as Little joined PokerStars' own Lee Jones for the first of a series of Q&A sessions at the festival to be held throughout the week and streamed live on the PokerStars Twitch channel.
PokerNews joined the stream to get a little insight into how Little thinks things like Twitch streams and Q&A sessions can help grow poker and if he thinks it's the responsibility of players who have had such great success in the game to give back in that way.
"I've always felt the desire to want to help people who want to learn because I know when I started a long time ago, there were people who helped me," Little said. "I found people who were better than me at the games I wanted to learn. Some of them did not help, but some of them did help, and I'm happy to help anyone who is like-minded. Anyone who wants to learn how to get good at something."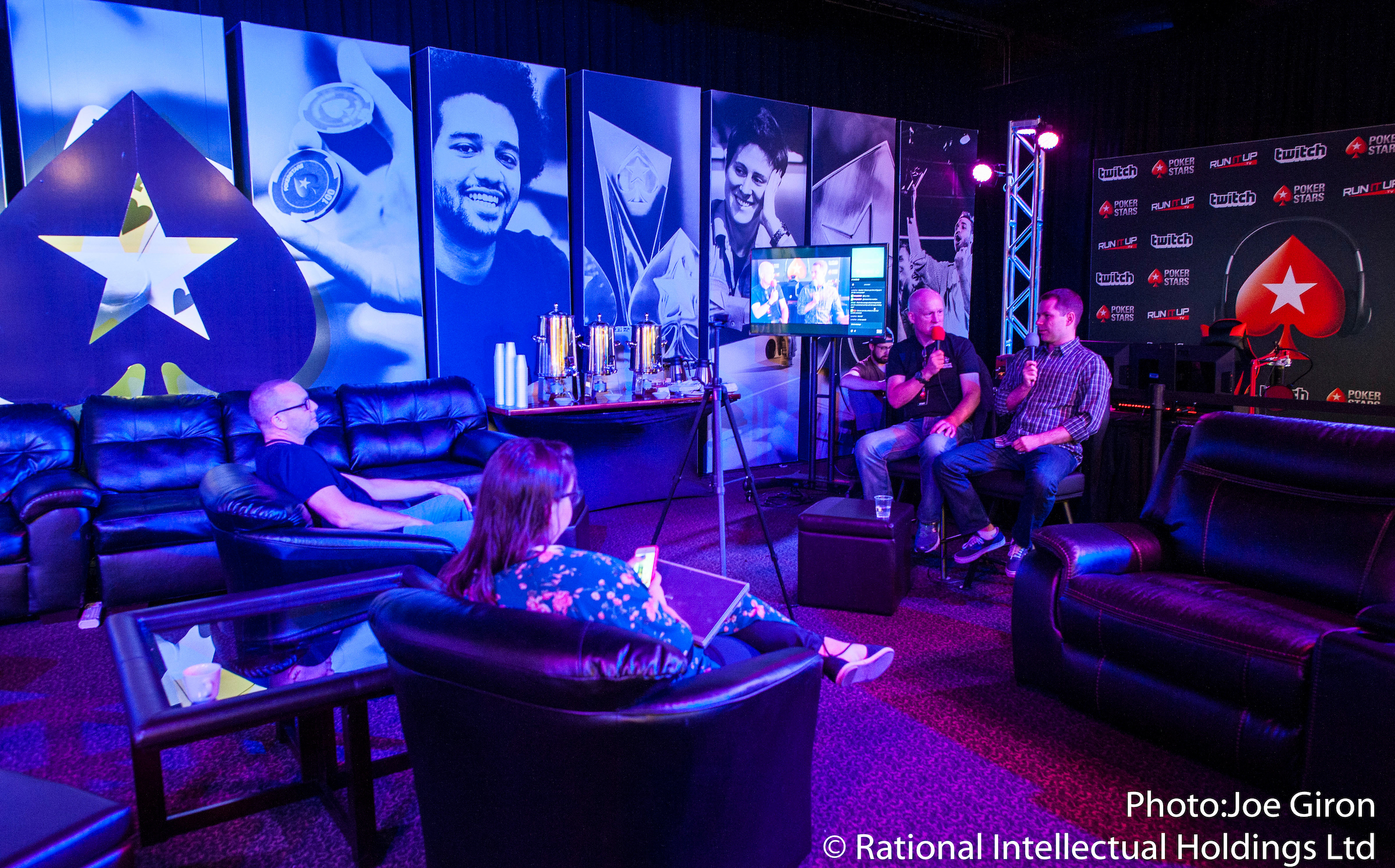 Over the years, Little said he's helped a lot of people become better poker players and he's particularly proud of that.
"I've had numerous students who have gone from, especially living in not-so-well-off places to doing pretty well because they are studying poker and getting good at it and that's great," he said. "I don't think that anyone necessarily has a responsibility to do this thing, but if you want poker to survive, and if you want poker to thrive, there is a responsibility to make poker enjoyable for everyone that plays it to the best of your ability."
Little said that some people still try to make playing poker miserable for their opponents and that's the exact opposite of what they should be doing.
"You want people to go play poker, have a good time and want to go play again," he said. "You don't want people to play, have a bad time and then not want to play again because they don't have to play poker; they're not obligated to come sit at your table. I think, especially if you're a professional, you have a little bit of a responsibility to better the game, whatever that means to you. I've found that what I can do to help is teach people that want to learn how to play better."
For a myriad of reasons, people in the poker community often talk about the need to make poker fun again and say that its growth will be stunted until it is. Some say the more quiet players in headphones and hoodies are taking away from the fun aspects of the game. While Little understands these players may not make for great TV, he says it's important to understand that just because a player is quiet at the table doesn't mean they aren't having any fun.
"It's important to understand that people play games for different reasons," Little explained. "I have a blog post about this, but in general, there are three main reasons why people play games. They play for the nice, fun social aspect of it. They want to hang out with their friends and talk and have fun, which is kind of what you're referring to. They play because they want to do cool things. They enjoy those aspects of the game. This involves running sick bluffs or making huge folds. That gets them excited and that's fun for them, to do these things. Then there are other players who just want to win."
Little said that regardless of rank, poker pros and poker community members alike need to just let everyone play their own games.
"Typically the way the hierarchy in games work is the players who are just having fun play at the lowest level. People who are trying to do cool things fall in the middle, the middle stakes, and the people at the highest stakes, are the people that want to win. The thing is, the players who want to win are trying to maximize their edge, whatever that means. That often leads to them trying to not give away tells. But you need to realize that these players who are not trying to give away tells are having a lot of fun. They're often doing exactly what they want in the game."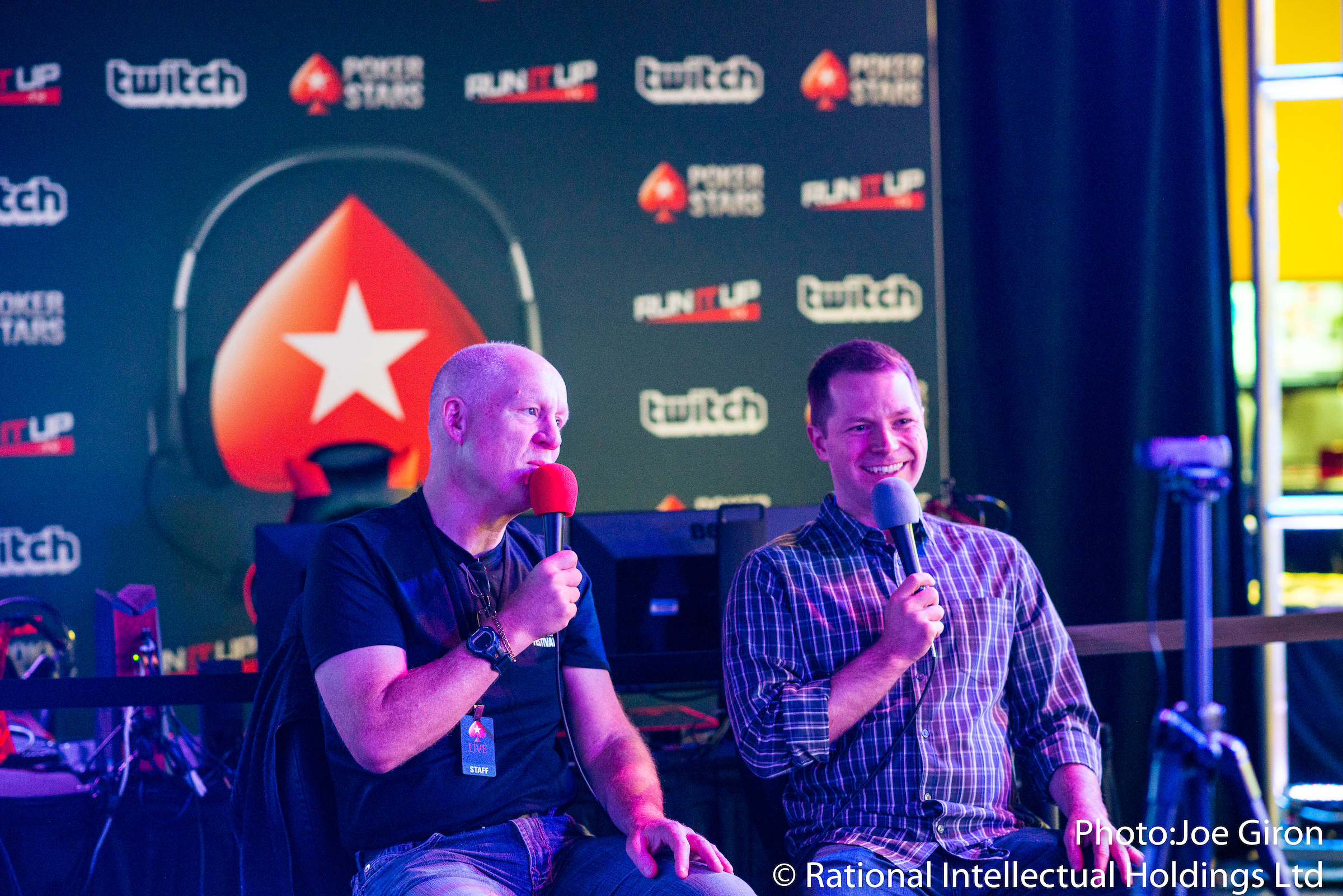 As far as Little sees it, the issue is how the public perceives these players.
"A lot of the people that are watching the game are more [often] casual players than elite players and that should be clear because that's how all games work; poker is no different," he said. "So what we're trying to figure out is how to make the elite players appear more accessible and fun to the amateur players [and] the recreational players; and I think things like these question and answer sessions are good for that."
Little is relatively quiet on the felt himself, but does everything in his power to let people know they can talk to him outside of a hand.
"Whenever I play at high stakes, I'm pretty stoic. I'm trying to give away nothing and I think a lot of players are like that," he said. "But at the same time you can watch people on Twitch streaming. Jason Somerville's a good example of that. If you play live poker with him at very high stakes, he's often going to be pretty stoic when he's in a hand. I talk just like everybody else when I'm not in a pot, but I know that when I'm in a hand, I'm far from a speech play expert and I am trying to not give away much. So, I understand where my skills lie and it's not chatting during hands and I have really no desire to learn that because I don't think it's necessary."
Little said he wants his own accessibility to be mirrored in the poker community because it will draw people into the fun of the game.
"But I think things like Twitch, like these question and answer sessions, or coming to PokerStars events and hanging out with the pros and talking with them, sitting in the lounge and chatting it up [can show we are accessible]. I mean, I've been hanging out here all morning just talking to people and I'm having fun, so I think coming out to these things can let people know even the high-stakes players are having fun; they are having a good time. If you play with them at the small-stakes tables, they often will lower the guard significantly because perhaps the goal of that game is not to win the most money possible and give away nothing."
Some professional players have shied away from things like streaming on Twitch because they don't want to give away their secrets or feel like what they do gives away things in terms of strategy and could be turned against them. Little simply sees things differently.
"I definitely think [the positives that come from streaming] far outweigh the detriment to myself," Little said. "If you told me I could give away $10,00 or give all of my followers $1,000 each, I'd happily do it because I'm very happy to give away a little bit of myself to help out everyone some amount. Whenever you do stream, you are giving away a little bit, but at the same time, you're helping a lot of people and you're growing the game."
Little says he does all he does in this area for the good of the game.
"I want to see poker thrive and I'm happy to make whatever sacrifice there is," he said. "I don't even think it's that big because I try to play a strategy that's hard to exploit in general and I don't really think it hurts me personally. If you do play a very exploitable strategy, then you may want to adjust. But yeah, streaming is good; you want to be streaming."
Finding a trustworthy room to play online poker can be a monumental burden. That's all the more true if you're just looking for a place to play poker for free. We've listed five of the best play-money poker sites to enjoy and help hone your skills.