Living Up to a Legend: Todd Brunson's Career Worthy of the Hall of Fame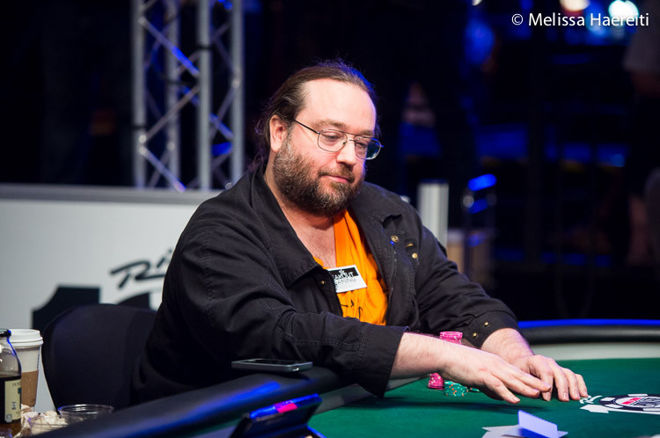 Living up to the legacy of a living legend and pursuing a career in a field where your father's name is synonymous with the game has to be a tall order. Yet somehow, Todd Brunson has been able to do it, putting together a career worthy of nomination in the Poker Hall of Fame for the first time this year.
Rumor has it that Poker Hall of Fame member, two-time World Series of Poker Main Event champion and ten-time WSOP bracelet winner Doyle Brunson didn't want his son to follow in his footsteps. But when Todd did it anyway and won his first WSOP bracelet in 2005, he was as proud as a father could be.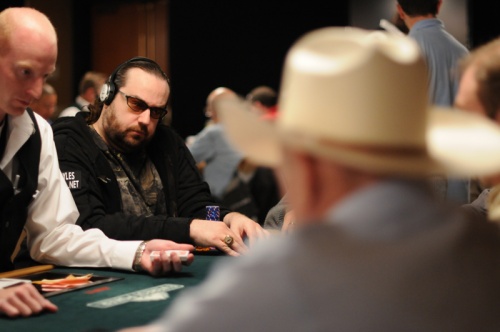 In an interview with PokerNews conducted via email this week, the intensely-private Todd ducked questions about his family and living and playing in his father's shadow, but he did say he had another plan before poker took over.
Todd was a pre-law student at Texas Tech University majoring in political science and minoring in history. He was working toward getting a Bachelor of Arts with a teaching certificate. He also took a number of hotel restaurant management courses, out of an interest in the field, through his three years at school.
"I was really just looking to keep open as many options as possible," he said. "My fourth year I switched my major to poker. I was majoring in no-limit Texas hold'em with a minor in no-limit deuce to seven. People often say poker doesn't contribute anything to society, but I can assure you, it saved at least two lives: Mine and the poor guy who would have been my boss. In all seriousness, had I not found poker - or was it vice versa? - I would probably be a trial lawyer somewhere in west Texas right now. Litigation was probably my true calling. I never lose an argument, as many in the poker world know."
People often say poker doesn't contribute anything to society, but I can assure you, it saved at least two lives: Mine and the poor guy who would have been my boss.
From the outset of his professional career, Brunson has remained primarily a cash-game player. Even with a name as famous as his, he never really sought out the fame tournaments began to provide as poker boomed. Brunson said it really wasn't a conscious effort on his part.
"It had nothing to do with the spotlight," he explained. "Fame equated to fortune for a while during the poker boom. Besides that brief period though, it was pretty useless. So the question can easily be answered by another question: How many tournament players, excluding those sponsored, have been around as long as I have and not been broke much, if not most, of the time? I looked around 25 years ago at who had and held on to the money. It was the cash game, not the tournament players. That still holds true today."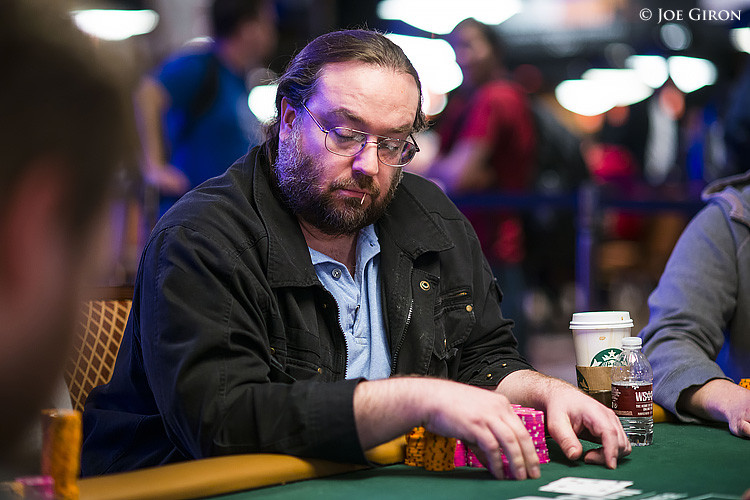 There have been some massive swings at the tables over the years, but Brunson admitted that none were more memorable than when he won $13.5 million over a two-day $50,000/$100,000 heads-up limit hold'em session with banker Andy Beal, playing on behalf of a conglomerate of players calling themselves "The Corporation." This match was of course featured in Michael Craig's 2005 book The Professor, the Banker, and the Suicide King: Inside the Richest Poker Game of All Time.
"I've won and lost bigger since then, but at the time, it was life changing for all involved," Brunson said. "One member of The Corporation even told me he would probably kill himself if I lost the rest of our bankroll. No one could even ante up for the cash game as we played; they were using $1 chips as IOUs and settling up later. Now that was pressure."
Like a lot of cash-game players, Brunson does switch his focus to tournaments once a year when the WSOP rolls into Vegas.
"The WSOP is my favorite time of year by far," he said. "The [WSOP] is so much better than every other tournament [series]; it's truly in a class onto itself. Jack Effel and Ty Stewart seem to be the only ones besides Matt Savage who realize there are games other than hold'em. It's the only time of the year I get to play the poker I want to play everyday for five or six weeks straight."
The WSOP can be a tough grind, but Brunson said a passion for the game carries him through.
"Playing for so many days straight with no days off - up to sixteen hours a day - can be grueling, but there's nothing like it," he said. "The toughest competition from all over, not only the United States, but the entire world, assemble to do battle. For both tournaments and cash, it's the highlight of the poker calendar."
For both tournaments and cash, it's the highlight of the poker calendar.
Brunson has been a mainstay in the $25K Fantasy Draft since its inception and seems to love drafting himself for extra motivation. Although, to hear him tell it, that may be changing in 2017, unless he's bluffing.
"I've been able to draft myself for the past five years pretty cheaply," he said. "This made me one of the best picks and I've scored as high as third in return on investment. Last year I went for 24, which isn't that cheap. If I go for more than that next year, I won't draft myself; I'll concentrate on the cash games instead of the tournaments. I know I can make much more money playing cash, but the race for points for the $25K draft is so fun. I've passed on them [previously]. I am torn on what I hope happens next year: Not get myself in the draft and attack the cash games or play the tournaments and support my team. I guess it's up to the other team captains on whether they think I'm bluffing on this issue. Draft me and I may be a great pick, or I play no tournaments, or at least a skeleton schedule, and you get a goose egg."
He clearly fits all the criteria and is a veteran figure in the game, but seeing his name on the list of nominees for the Poker Hall of Fame for the first time this year really was a great privilege to Brunson.
"I know a lot of people say this, but I truly feel just getting nominated was a huge honor," he said. "I was walking on clouds for days. Not only that, but I feel I've had three wins already. The first was obviously getting nominated. After I heard, I was expecting a huge backlash with haters making comments, like I'm only nominated because of my last name and such. When that never came, it felt like another win."
Brunson wasn't even sure that he would continue in the running.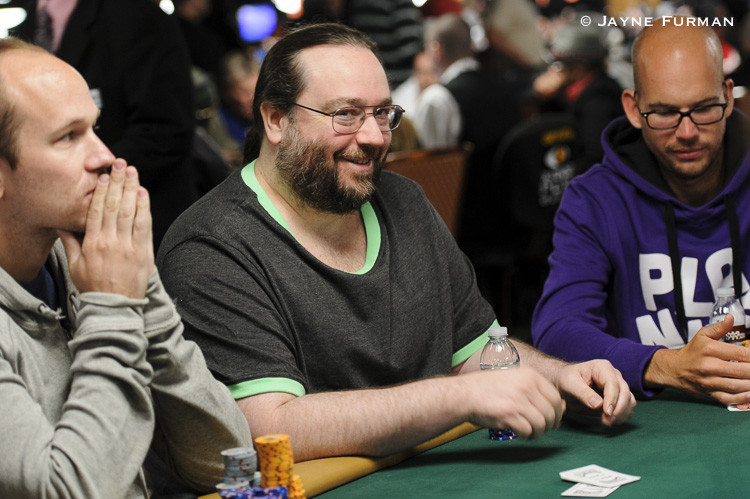 "I never really thought I would be in contention, this being my first nomination and all, but I began to read tweets and articles online, received texts and calls from some existing members, and a few of the voting members of the press telling me I was one of the nominees they were considering, so I think now I am actually in contention," he said.
Either way, he said it's special having several of his closest friends nominated along with him.
"Three of the others are at least semi-regulars in my weekly dart game," he said. "I'm pretty sure at least one of us will get in this time."
Heading into the future, Brunson said he might revisit a game from his past.
"There's something I've wanted to do for a while now and that's work on my no-limit hold'em game," he explained. "Believe it or not, that used to be the only game I played and I feared absolutely no one. I felt I was definitely one of the best at the game. I can clearly no longer say or think that. The game has changed dramatically and I haven't really been playing, so I haven't kept up with it. It would be impossible considering it's not in the cash-game mix all that often. Outside the WSOP, where I play one or two no-limit hold'em events, I only play the [WPT] Bay 101 Shooting Star tournament and some charity events, but I wouldn't say those really count."
Confident he still has a good feel for the game, Brunson said he's thinking about putting the work in necessary to compete.
"I still think I'm very good versus bad players, pretty good versus average amateurs and even pros, but versus the top guys? They are simply head and shoulders above me. I doubt I could ever be at their level unless I dropped everything and did nothing but play and study no-limit hold'em and probably not even then. I'm not going to do that, but I do think that with some work and practice I can get to a level somewhere close to them, so I could at least feel comfortable at having a decent shot playing with them. I haven't played the circuit in many years, but a return may be in the works. I think it would be a lot of fun and very challenging. Travel gets harder the older you get, so that's a big downside. However, I'm not getting any younger, so it might just be now or never."
I haven't played the circuit in many years, but a return may be in the works. I think it would be a lot of fun and very challenging...I'm not getting any younger, so it might just be now or never.
Whatever comes for Brunson, he hopes his poker legacy will be one of professionalism and fairness in a world where that seems to be getting harder and harder to find.
"My legacy will probably be as a footnote: 'Son of Doyle, also a pretty good player,' and that's OK," he joked. "I'm more concerned about being remembered for the way I conducted myself as a professional gambler. I've always tried to do the right thing. I've never cheated anyone, never taken unfair advantage of anyone and always paid my debts, even occasionally when I didn't think it was fair. After almost 30 years, you couldn't find one single person I owe money to or who would say I cheated them. You will definitely find a few who will say I'm an asshole, or something like that, but never that I was unfair."
Finding a trustworthy room to play online poker can be a monumental burden. That's all the more true if you're just looking for a place to play poker for free. We've listed five of the best play-money poker sites to enjoy and help hone your skills.