Calling the Clock with Anthony Zinno Sponsored by KO Watches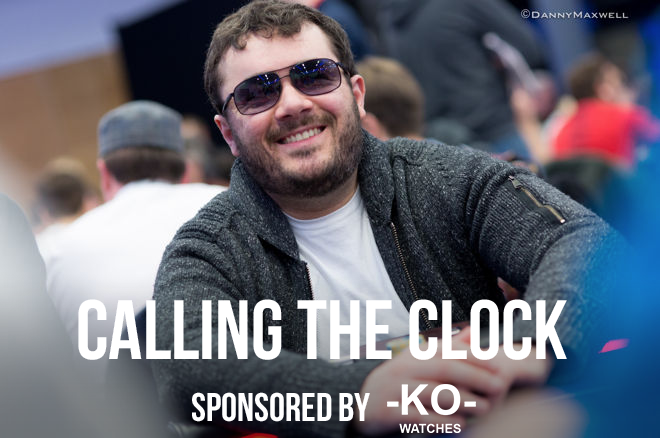 Beginning as a cutting-edge brand active in design, manufacturing and distribution of quality-finish watches from young Mexican entrepreneurs, KNOCK OUT -KO- Watches works to distinguish itself with its quality and clean design, allowing people to use time they have as they wish and without interruption. With our sponsor, KNOCK OUT -KO- Watches in mind, we're now going to "Call the Clock" on Anthony Zinno.
PokerNews' Sarah Herring called the clock on Anthony Zinno, giving him 60 seconds to answer as many questions as he can. This week's segment comes from a previous interview with Zinno on the PokerNews Podcast.
What's the deal with your profile picture?
I look professional.
Yeah but there's another guy in the picture. Who's that?
Twitter picture? Oh, you mean the background picture, not the main one. That was my win at Fallsview, really. That was the end of a heads-up battle that secured my second title and it was an awesome moment in my life and I just think it's a cool picture. That's all.
What's the website you visit most?
CNN.com.
Do you have any tattoos?
No.
Would you ever get one?
Yes, I would.
What would you get?
Probably something Italian. I'm very proud of my Italian blood.
How much would you pay to motorboat Gavin Smith?
I'd pay $200 and nowadays I would pay probably $450.
What's your sign?
Leo.
Do you believe in astrology?
No.
When the clocks stops, time comes to life. Get your hands on a Knock Out -KO- watch right here.
Everybody needs an account at one of these online poker rooms! They're the biggest, the best, and we get you the best poker bonuses. Check out our online poker section for details on all the online poker rooms around.