Tweet, Tweet, Bad Beat: Strong Drinks, Weddings and Money Trees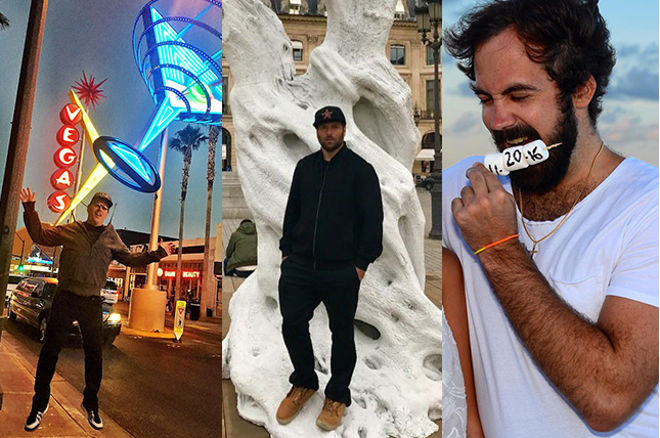 This week in social media featured some foolish fun at tournaments, some stereotypical wedding things, a blast from the past and an excitement for travel that all of us can envy.
Here's the latest PokerNews Tweet, Tweet, Bad Beat.
Fool's Play
Deuces. ✌
That is one strong drink…
If you're actually the boss, does like a boss still apply? Just the environment surrounding you might qualify you.
It's all lies!
@DominikNitsche and I ready to get serious about the @888poker main event! https://t.co/I4BqQftUfX

— Melanie Weisner (@melanieweisner)
What a grim looking situation… Aw no, it's just One Drop. #moneytree
Twinsies. Matched golf ball and Max Pescatori.
First word: Weddings!
To me, marshmallows are not couple food…I hope that Sharpie writing is edible. But (in my best valley girl voice) #cute #bffl
What a rock! #glitter #standardproposalphoto
She said yessssss ## The best women in the world....I love her to death #ForLife https://t.co/rzqNgFViZv

— John Racener (@racener)
THROWBACK!
This comment: My grandpa always told me, "never date a woman with a horse because the horse will always come first!"
HA!
This most definitely meets the definition of a humble brag, Sam… But those skillz doe!
Unraveling Traveling
Whoever can track this movement with a song wins. #singleladies?
Low key yay for traveling.
Like he says, gotta start the day strong.
Defeated the peg board game on my 1st attempt at @CrackerBarrel. It's going to be a good day. Driving to Hammond fo… https://t.co/VGmDm69EqT

— Ryan Riess (@RyanRiess1)
Finding a trustworthy room to play online poker can be a monumental burden. That's all the more true if you're just looking for a place to play poker for free. We've listed five of the best play-money poker sites to enjoy and help hone your skills.